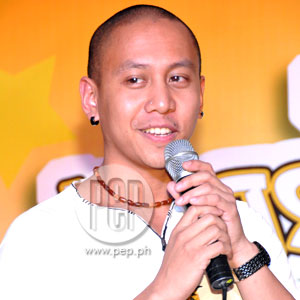 IMAGE 0
---
Four years after Filipino-Canadian Mikey Bustos finished 7th runnerup in the singing competition, Canadian Idol, he decided to take a break and live in Montreal, Canada from 2007- 2010.
"I needed to re-energize," he says.
He had been working in the music industry nonstop for four years. He needed to find something else to do, since "you can only ride on the Canadian Idol title for so long," he explains.
"It's been quite a struggle actually, after the first year of Canadian Idol hype, to maintain the audience."
He recalls, "[The year] 2007 was my breaking point, and I felt that I needed to escape for a bit, re-charge. So I got a normal job, I lived on my own in a city where few people speak English."
It was here where Mikey learned to speak French fluently.
"It was where my first album was born," he says.
Returning to Toronto, he was raring to get back to work. "The album was fresh, inspiring, and since then...it's just been amazing."
He felt he had redeemed himself when Dan Hill sent him a congratulatory video on his rendition of "Sometimes When We Touch."
It was the song that earned negative comments from one Canadian Idol judge, who had called his performance "gushing, too emotional..."
Mikey's response at the time was simply, "It's because I'm Pinoy."
Now, watching Dan Hill's video, he couldn't stop screaming in delight and gratitude.
GRATEFUL. Mikey says Canadian Idol really helped usher him into mainstream music.
However, he credits the support of Pinoys (who want to see and hear him sing) for the privilege of touring and traveling all over the world.
Mikey is a sucker for old-school songs.
"I like singing all kinds of songs...because the songs from yesterday never get old," referring to his mom's favorite, "All My Love," which he loves to sing.
ADVERTISEMENT - CONTINUE READING BELOW
DREAM COLLABORATIONS. Mikey would love to collaborate with two Philippine singers: Aiza Seguerra and Ogie Alcasid.
"I met [Aiza] in 2006...backstage and we jammed."
The story goes...Mikey asked the girl beside him, "Who are you?"
The girl identified herself, "Aiza," and Mikey said, "Seguerra? I'm not worthy...I did not know..."
The story has a happy ending. He asked Aiza to write a song for his first Pinoy album and she agreed.
"We sang together and she gave me such good advice. We had a connection...We really got along," Mikey recalls.
Another dream collaboration is with Ogie Alcasid, whom Mikey considers a great songwriter.
He reveals that his most requested Tagalog song is Ogie's "Bakit Ngayon Ka Lang."
The two first met in an episode of SOP long ago.
Mikey dreams of one day working with Ogie and Michael V on anything related to music or comedy.