Sony Philippines launched its music advocacy campaign "Music Deserves Respect" last Tuesday, June 11, at Hyve Superclub in Bonifacio Global City.
The event, dubbed as MDR (Music Deserves Respect) Sessions,featured a mini-concert featuring two of the most notable OPM Artists and now the global brand's local ambassadors— Bamboo Mañalac and Ely Buendia.
Bamboo represents the extra-bass line while Ely Buendia endorses Sony Philippines' flagship headphone line.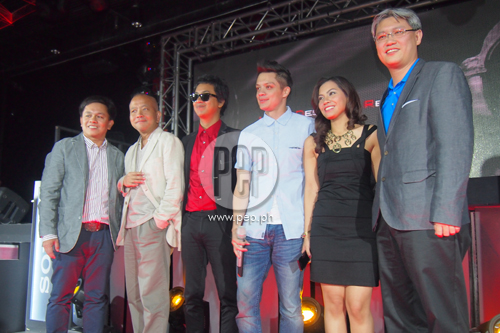 In an interview with PEP.ph (Philippine Entertainment Portal), CJ Deacosta, Marketing Officer for Personal Audio of Sony Philippines, Inc. said, "We are introducing our new line-up of Sony headphones. The one you have seen earlier is the MDR-1R and also we are in introducing MDR-XB 920.
"So, we, would like to really make it big this year for Sony headphones."
Along with their newest line of headphones, Sony Philippines also launched its campaign "Music Deserves Respect."
"Music is a collaboration between an artist and his team and through [Sony's] headphones, the sound of their hard work and commitment will clearly be heard."
CJ added, "Music Deserves Respect is our advocacy to pay tribute to all musicians [and] artists who are working so hard to give songs that we are listening to everyday.
"So, this is our way of helping the music industry by promoting the good use of Sony headphones when you're listening to music."
In line with their campaign, CJ shared why they chose Bamboo Mañalac and Ely Buendia as their newest brand ambassadors.
CJ explained, "We chose them because we believe that they are two of the most respected music icons in the Philippines.
"Don't get us wrong, we want to help the music industry as a total— as a whole so we are also going to work with different artists from here on."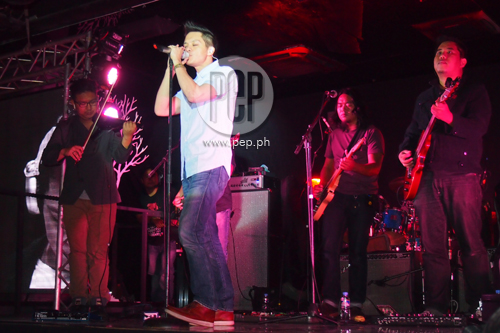 The Voice of the Philippines mentor Bamboo Mañalac completely supports this campaign.
He remarked, "Every song deserves a chance to be heard and these days, we've unfortunately become part of a culture that listens to music through tiny speakers from a laptop or the likes of it.
"It's important to understand how a musician's hard work goes into the creative process.
"We work with a team, we collaborate to make the right lyrics but most importantly we make music the way we want it to be heard.
"Giving justice to music is giving justice to the artists' hard work in the studio too.
"For this, you need the right headphones for the power, the drive, the warm sound, the tone, the extra bass and clarity because when you hear a song the way it's supposed to sound, it's great stuff."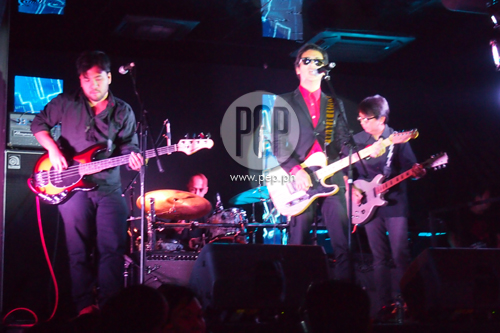 For Ely Buendia, it has been his pleasure to endorse a global product, "I've always been a Sony fan, because they make great products.
"Their headphones are well-designed and easy on the eyes, as well as the ears, of course.
"Sony puts a very high premium on quality and as an artist, I can appreciate that."
VIEW PHOTOS: Bamboo Mañalac and Ely Buendia campaign "Music Deserves Respect"