On June 19, Rolls Royce Motor Cars Manila officially opened in the Philippines after a dealer appointment ceremony was held in the presence of Rolls-Royce Motor Cars Asia-Pacific regional director Paul Harris.
For two consecutive nights following that event, the British car make held a gathering for dealers and possible customers, and the first one to finalize a purchase was none other than WowoWillie host Willie Revillame.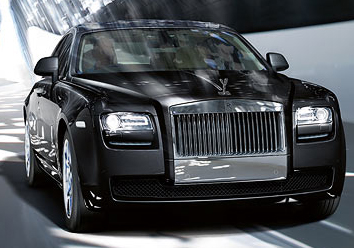 Willie has always been known to have a penchant for expensive vehicles.
He reportedly owns a number of sports cars, like the Ferrari F430, Audi R8, Lamborghini Gallardo, and Porsche Carrera Turbo.
He is also said to own a Land Rover, Lincoln Navigator, Jaguar XJ, and Hummer H2 among others.
Not to mention a private plane and a yacht that roughly costs Php70 million!
Willie received the keys to his brand new Rolls-Royce Ghost on June 20, following the event where his unit was put on display.
READ: Willie Revillame is Rolls-Royce Motor Cars Manila's first customer
ROLLS-ROYCE GHOST. Starting at Php 25.9 million for an entry-level unit— meaning no custom add-ons— the price of the Rolls-Royce Ghost slowly goes up as you further customize the car.
According to an article published by TopGear.com.ph, "Upon ordering an ultra-luxury car such as a Rolls-Royce, don't expect it to roll out of the factory the next day."
It takes about 440 man-hours to build one Rolls-Royce car, according to Rolls-Royce Motor Cars Manila general manager Ryan Watson.
More than a motor vehicle, Rolls-Royce Motor Cars Manila president Willy Tee Ten considers the new designs to be more of an art piece, with equal amounts of precise detailing given to both aesthetics and driving experience.
The designers of the 21st century Rolls-Royce Ghost were said to be inspired by a photograph of Don Carlos de Salamanca riding a Rolls-Royce Silver Ghost at the 1913 Spanish Grand Prix.
According to the Rolls-Royce website, Salamanca's serene expression after winning the grueling 190-mile race, as depicted in the photograph, suggested a simple and effortless driving experience. That became the ideal for the new Ghost design.
The new Rolls-Royce Ghost has a 6.6 liter twin-turbo V12 engine that is capable of producing 563 break horse power (BHP) and will propel the vehicle from 0 to 62 miles per hour (mph) in a mere matter of 4.9 seconds.
Impressive as that already is, it also boasts of a seemingly endless surge of power, with 780 Newton meter (Nm) of torque from 1,500 revolutions per minute (rpm) through the eight-speed automatic ZF gearbox.
Feeling overwhelmed with the numbers? Just think of it this way: the Rolls-Royce Ghost could go just as fast as a jet plane taking off the runway, but without the noise.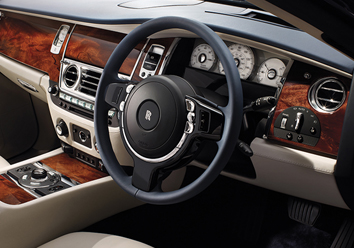 James Martin, a car reviewer for the UK website Daily Mail, called the Ghost a "value for money" purchase, because as a driver and/or passenger you could really see and feel the amount of effort put into the car just to give you a luxurious experience.
For example, the double-front bulkheads are hand-welded and hand-sanded to make sure that engine noise does not go into the cabin, hence the noiseless driving experience.
There's also 17 centimeters of extra legroom in the rear seat to allow passengers to stretch and relax.
The Ghost also has interior features that you probably won't see in other car makes— sleek dashboard panel design, night-vision cameras, lane warning alerts, highly advanced satellite navigation and media systems, built-in drinks table, televisions sets, and more.
For a man who likes to sit on the lap of luxury, Willie Revillame certainly made a good decision to buy this one-of-a-kind car.