89 DAYS TO GO. You probably come across the hashtags #OOTD and #selfie either on Facebook, Twitter or Instagram.
For those unfamiliar with the terms, OOTD stands for "Outfit of the Day," while selfie means "a photo of yourself taken by yourself."
We have already suggested something that would help anyone become camera-ready.
Now, here is a gift that lets your OOTD and selfie-addict friend (or self) achieve those perfect shots!
PERFECT SELFIE GADGET. Want to have the perfect selfies and OOTDs like international pop sensation Katy Perry?
Finnish corporation Nokia just launched, in the Philippines, its latest flagship phone, the Lumia 1020, last October 1, at the Ayala Museum in Greenbelt Mall, Makati City.
The Grammy-award winning singer-songwriter used this cameraphone in her latest music video for the song "Roar," where she was seen taking a selfie with her monkey friend in one scene.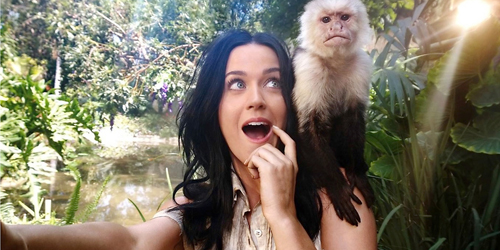 Nokia is proud to claim that they were the first ever brand to incorporate a camera with a cellphone.
Now, they are taking it up to the next level as they've included a 41-megapixel camera—which takes up to 38-megapixel high-definition photos—in their latest smartphone model.
Bad lighting won't be a problem with this gadget, because the camera can take photos on low light, and is equipped with a LED flash and Xenon flash.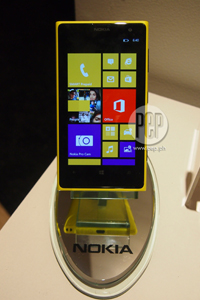 Some DSLR camera features are also available on its built-in camera application.
The user can easily adjust the exposure, lighting, aperture, and focus settings for their pictures.
There are also several photo filters to choose from if you want to edit your photos on the spot.
This cameraphone runs on the latest Windows 8 operating system.
Gary Chan, Nokia's head of Marketing for Pan Asia, is happy to announce that 90% of the applications available on Android and iOS is now avaibale in the Nokia apps store.
This includes Camera360—a reliable camera app that selife-addicts will surely appreciate—Facebook, and Twitter apps.
The Lumia 1020 is available in various tech and gadget shops nationwide for Php 35,650.
It also comes with a free camera grip, worth Php 4,000, which makes it easier to handle the phone when taking pictures.
The half-press feature of DSLR cameras, which automatically adjusts the focus, is available in this accessory.
Aside from that, it actually works as a case that will protects your smartphone from scratches and occassional drops.