80 DAYS TO GO. Every woman deserves a wardrobe that defines her classy and respectable image.
This Christmas, give her the gift of fashion and art through pieces from the newest collection of local label Freeway, called the Filipino Master Collectors Series featuring Juan Luna.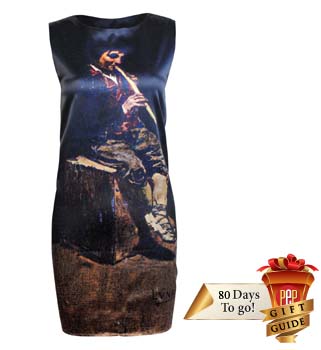 Sleeveless dress with "El Flautista" by Juan Luna. (P 1,799.75)
For the past couple of years, the brand has worked with a mission in mind: to make classical Filipino art more relevant in these modern times.
To do that, they incorporated images from historical artworks, like paintings and music, into contemporary dress silhouettes that appeal to women with refined tastes.
Proof: Celebrities and famous personalities—such as premiere actress Cherie Gil, socialite-politician Ting Ting Cojuangco, prima ballerina Lisa Macuja-Elizalde, and actress and provincial governor of Batangas Vilma Santos—have all been spotted wearing these fashion-art pieces.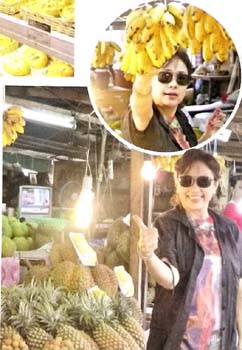 Batangas Governor Vilma Santos in a Freeway x Vicente Manansala top. Photo courtesy of Freeway.
The Juan Luna collection features items that are perfect to include in your shopping list.
And not only does it have an array of apparel for women, it also includes T-shirts for men.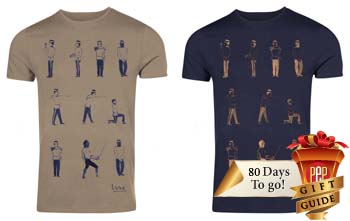 Men's T-shirt with "Fencing Positions" by Juan Luna. (P 899.75)
Fashion accessories and bags are also great gifts for collectors.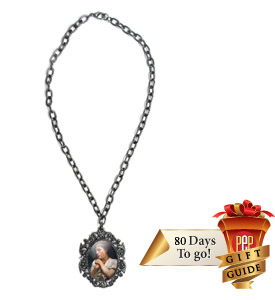 Long necklace with pendant featuring "I Am Cold" by Juan Luna. (P 595)
And for the techie: a mobile phone case with a classic design.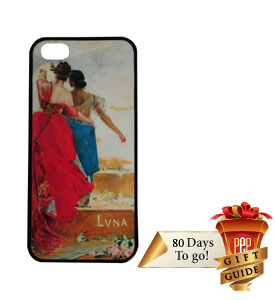 iPhone 5 case with "España y Filipinas" by Juan Luna. (P 495)
Shop online at www.freewayonline.com.ph or visit Freeway branches located in major shopping malls nationwide.