Xian Lim, together with Globe Telecom, recently invaded Bacolod City to spread the word of happiness at the 34th MassKara Festival, held from October 17 to 20.
Bacolodnons, Negrenses, and tourists were treated to a fun, one-of-a-kind experience as the group transformed Bacolod North Capitol Road into a vast Globe Village that served as the city's center of festivities and fanfare.
Over a thousand mobile subscribers came over to see and experience the Mobility Store-on-the-Go, which is a one-stop shop that showcases the lineup of services from the company.
XIAN'S BACOLOD TRIP. It was a tiring yet refreshing experience for Xian to be at the Masskara Festival this year.
Although he had a packed itinerary, he still got to enjoy the company of the locals whom he got to meet.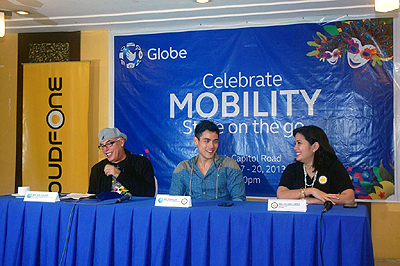 Together with Xian (center) are Globe's Retail Transformation and Management head Joe Caliro (left), and CloudFone's head of marketing Celine Lopez (right).
First were some members of the media, who had the chance to interview the actor-singer during a pre-event press conference.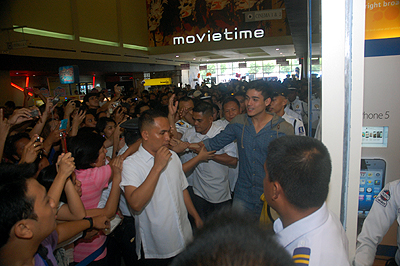 Later on, Xian met the local staff of the Globe Business Center in SM Bacolod; as well as a flock of fans, who all came to the mall just to catch a glimpse of their chinito idol.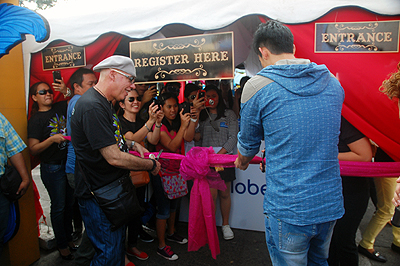 More locals and festival tourists got to see Xian, when he participated in some on-ground activities, including the ceremonial ribbon cutting and official opening of the Mobility Store-on-the-Go.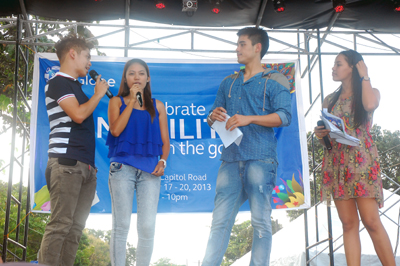 Xian stayed for a time to enjoy the program, and got to meet the lucky winner of a previous promo dubbed "Give what Xian Lim wants."