IMAGE Demai G. Sunio-Granali
---
40 DAYS TO GO. With so many events and parties this holiday season, it is an absolute must to look your best—fresh and ready to face the camera.
Actress Cheska Garcia-Kramer—while quite busy with her three adorable kids Kendra, Scarlett, and Gavin, and loving husband, Doug—always maintains that young and vibrant look.
Get glowing like her and other celebrities, who became instant fans of the newly launched local cosmetics brand Happy Skin.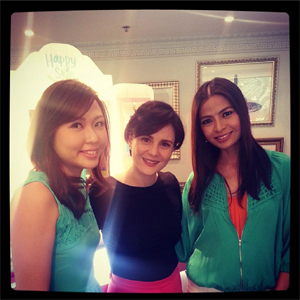 L-R: Jacque Yuengtian-Gutierrez, Cheska Garcia-Kramer, and Rissa Mananquil-Trillo. (Borrowed from Instagram @happyskin_ph)
Created by Jacque Yuengtian-Gutierrez and model Rissa Mananquil-Trillo, this makeup line is formulated using skin-loving ingredients sourced and made in Japan.
The brand is made for Filipinas, so the shades and colors perfectly match any skin tone, whether mestiza or morena.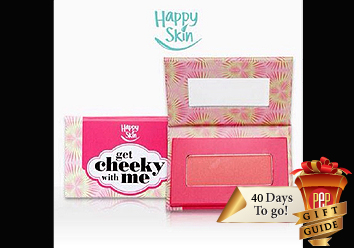 Packaged in cute, bright colors, and branded with witty names, many celebrities have been raving about Happy Skin.
Specific products highly talked about are the Second Skin Crème Silicone Free Foundation, the Don't Get Mad, Get Even Hydrating Liquid/Powder Foundation, the Get Cheeky with Me Blush, and the Shut Up and Kiss Me Moisturizing Lippies.
HOLIDAY MAKEUP TIPS. Here are some basic makeup pointers for the holidays:
1.) Make sure your foundation matches your skintone. No one wants to have a face that doesn't match the neck in all those party photos.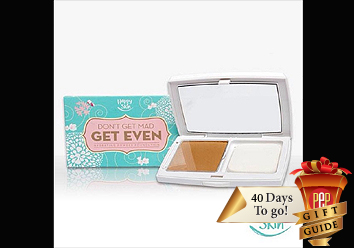 2.) Concealer is your best friend this season. All those late-night rendezvous can take its toll on your skin, but the perfect shade will hide those eye bags away, and will have you looking camera-ready in no time.
3.) When rushing from the office to the party of the night, quickly refresh with a pat of powder to keep the shine at bay.
4.) Instantly dress up any look with a fabulously bright lip color. Use one that's long-wearing and will last until the wee hours of dawn—perfect for that after-party coffee break with friends.
ADVERTISEMENT - CONTINUE READING BELOW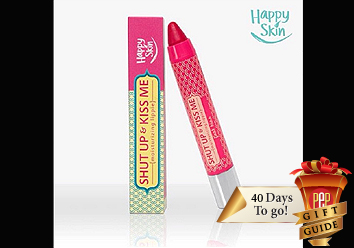 Happy Skin can be bought online at shop.beautybar.com.ph and at select branches of Rustan's Department Store, Beauty Bar, and Plains and Prints.