IMAGE Noel Orsal
---
30 DAYS TO GO. Now that we're done finding the perfect gift for moms-to-be, here is something that you can give to new mothers, like former Anna Karenina star Yasmien Kurdi.
The 23-year-old mom made headlines earlier this year when she returned to the limelight bearing a slimmer figure.
She credits her weight loss to a combination of juicing diet and breastfeeding, which is said to be the best natural method for mothers to lose pregnancy weight.
As more and more women choose the breastfeeding lifestyle, the demand for nursing clothes has thoroughly increased.
Uyayi Philippines is a local brand that caters to practical, quintessential moms.
Founded in 2012, the online shop is the brainchild of young couple Bem and Averyll Favorito.
Averyll, who is a doting mother to their two-year-old son, found the need to establish her own clothing line after seeing the market's limited options for nursing wear.
She and her husband came up with designs, such as the Maria undershirt, which basically converts all your regular shirts and blouses into breastfeeding tops.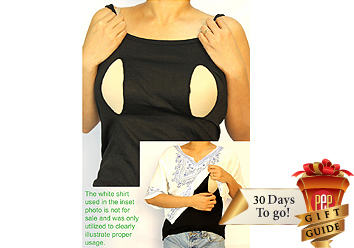 It features two slits in the bosom that make feeding easier through hemline access or if you're wearing a button-down top.
A new design called the Katy, which was named after Bodabil Queen Katy Dela Cruz, has a buttoned neckline that gives you access from the top.
The brand also has dresses, like the Maningning, which opens around the empire waist to reveal nursing slits underneath.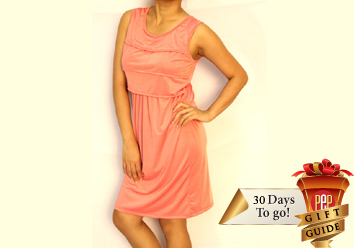 Finally, the Oriang dress has a ribbon shoulder that you can untie during breastfeeding.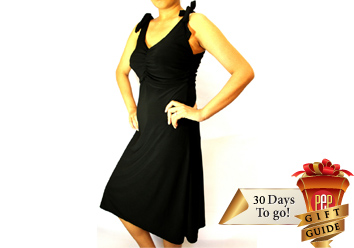 Clothing prices range from P395 to P1,195.
To order from Uyayi, visit uyayiphilippines.com.