IMAGE Borrowed from Instagram @nikkigil
---
12 DAYS TO GO. It's never too late to give your friend a holiday present.
Take for example Maria Mercedes star Jake Cuenca, who presented his co-star Nikki Gil with a gift during their taping for a new episode of the primetime series.
Nikki was all smiles in the photo she posted on her Instagram account @nikkigil and holding on to a new clutch bag from local brand Aranáz.
Aranáz bags, as previously featured here on PEP Gift Guide, is a brand established by model turned designer Amina Aranaz-Alunan.
Her products are all handcrafted by artisan weavers from Bicol, and are sold internationally through the brand's official website.
Own a similar piece like Nikki's by purchasing this Daisy Marino clutch bag.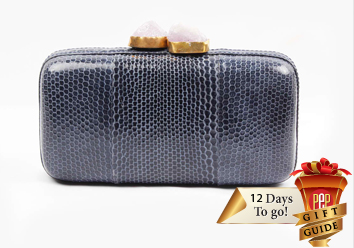 It sells at P6,000, and is the perfect accessory to bring to holiday parties, especially this New Year.
To order from Aranáz, visit aranaz.ph.