6 DAYS TO GO. A new 365-page diary has been opened for you to write new memories on.
But why stop at writing when you can include vivid images of your happy days in 2014?
Before there were digital cameras, Polaroid cameras were the bomb, and many used them to capture wonderful memories and printed them instantly on a special photo paper.
That same technology has been revived in the new Fujifilm Instax camera that you can use it to fill up your 2014 diaries and albums with memorable photographs.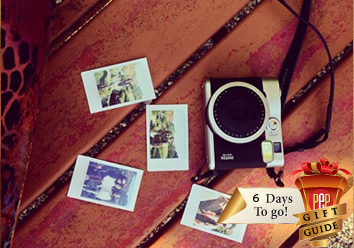 Borrowed from Instagram @sampinto_
On her Instagram account @sampinto_, sexy actress Sam Pinto has shared some of the prints from her Fujifilm Instax 210.
A description of the camera's features from the Fujifilm website definitely showed that there's plenty to love about this gadget.
The body of the camera is very classy, and is available in a variety of colors.
It's software is equipped with quick photo editing options, such as adjustments for print color brightness.
The print copy is also in wide format, making it perfect for taking landscape and group shots.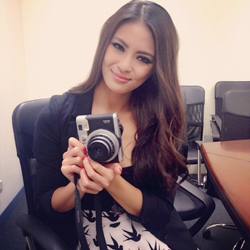 Borrowed from Instagram @sampinto_
The Fujifilm Instant Camera product line is developed using their integrated film and developing technology that makes it suited for both professional use and personal enjoyment.
This makes it easier to capture special events and display your photos instantly.
The Fujifilm Instax cameras are available through different photography stores at various malls nationwide.
You may also buy them online at one-stop shops, such as Polaroid PH and Instax Manila, or at online shopping places.