Who doesn't want to be lucky in this Year of the Wooden Horse?
Whether you're Chinese or not, it's recommended to eat lucky dishes on the day of the Lunar New Year to attract good fortune.
Wangfu Chinese Bistro, the restaurant partly owned by model-actor Richard Yap, is offering eight dishes that will not only satisfy your appetite, but also attract good luck.
The man known as Ser Chief in ABS-CBN's daytime teleserye Be Careful with My Heart has eight dishes on his list of food you need to eat to have good luck this Chinese New Year.
Cereal Prawns, a deep-fried dish composed of whole prawns dipped in a cereal coating, is said to bring happiness to the home.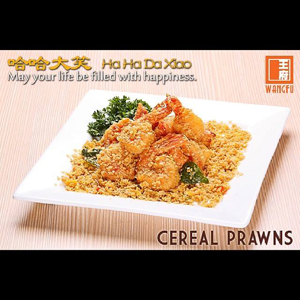 Patatim, which is whole pork hind leg cooked similarly as the Filipino Paksiw, brings good fortune.
Salted Egg Fried Chicken, another crispy fried dish resting on fried Chinese pulled noodles, showers gold along your path.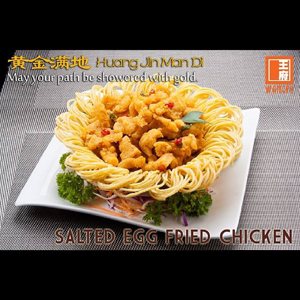 Mango Lapu-Lapu, which is a fried whole lapu-lapu or grouper fish served with a tangy mango sauce, brings you a full year of abundance.
Seafood Tofu with Cheese, the newest addition to Wangfu's menu, is a saucy dish that is said to make your hopes and dreams come true.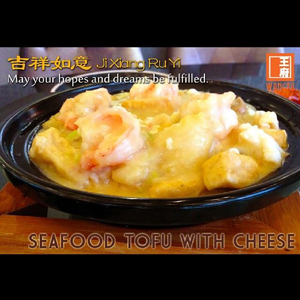 Wangfu Seafood Noodle, a typical noodle dish with seafood toppings in thick sauce, harbors peace and prosperity.
Abalone Mushroom with Broccoli is a simple stir-fried dish that is as fresh as it can get. It is believed to bring prosperity to businesses.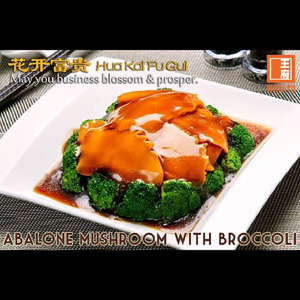 Lastly, the Prawn with Bacon Roll, a meatloaf type of dish, makes families strengthen its ties.
Avail all eight dishes for only P3,888.
The entire package is good for eight to ten persons.
Wangfu Chinese Bistro is located in Tomas Morato Plaza, at the intersection of Tomas Morato and Don. A. Roces Avenues in Quezon City.
It is co-owned by Richard Yap and his friends Lester Pimentel Ong, Ace Wang, Des Tanwangco, and Kate Valenzuela.