IMAGE Borrowed from Instagram
---
Nothing is sweeter than the thought of receiving a letter, a bouquet of roses, and a box of chocolates on Valentine's Day.
But wouldn't it be nice to receive something more to that? Perhaps a gift that will last a lifetime?
So, how about a new pet that you and your loved one can care for together?
Nowadays, people are more engaged in taking care of a pet.
In malls and parks, you'd see couples walk with their cute pups sporting cute clothes and shoes.
You'd also see proud "moms and dads" at grooming salons waiting for their "baby's" new 'do.
TV host and singer Karylle is one of the celebrities who shows so much passion in taking care of dogs.
She, at the moment, is a mom to her two Shih Tzus—Vicekee and Lucky.
(Photo borrowed from Instagram @anakarylle)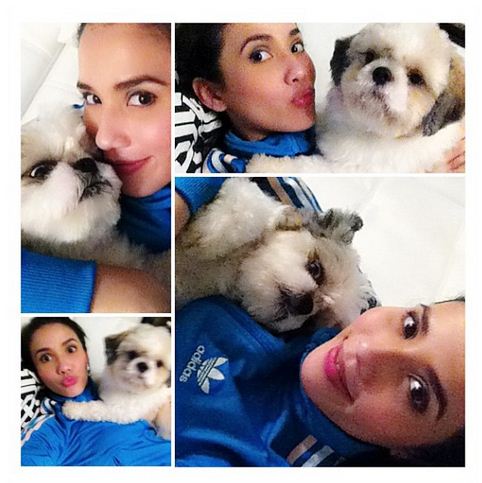 Karylle is PAWS' (Philippine Animal Welfare Society) current spokesperson. In an interview, she said that, "A pet is a lifetime commitment."
ADVERTISEMENT - CONTINUE READING BELOW
She explains why: "When you get a dog or a cat, you have to be prepared to be its caregiver for the duration of its life, which can be from 8 to 15 years.
"And this means providing proper food, exercise, medical treatment, and plenty of love."
So, this love month, why don't you consider giving your partner a pet that you can take good care of and could be the perfect preparation for you two before having a baby in the near future?
Just look at celebrity couples Divine Lee and Victor Basa, who consider their Pomeranians, Liempo and Pritchon, as their little bundles of joy.
Divine and Victor are like proud parents to their dogs, especially when they brag about the new tricks their babies can do, which they share on their Instragram accounts.
(Photo borrowed from Instagram @divinemlee)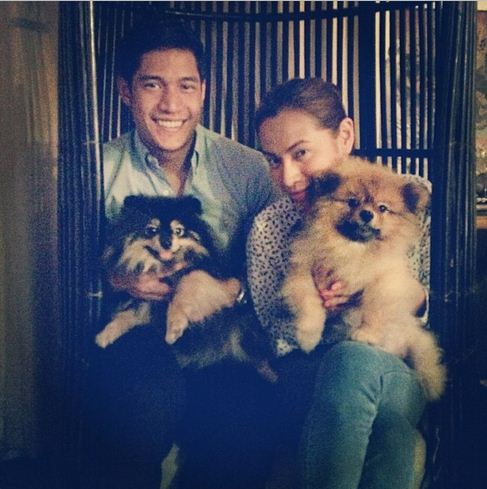 Same with Carla Abellana and Geoff Eigenmann who actively support programs for animal welfare.
ADVERTISEMENT - CONTINUE READING BELOW
Both Geoff and Carla support the Dr. Dog program of PAWS, which aims to help sick patients find an alternative support in the presence of dogs.
Indeed, this is far sweeter than the typical movie or dinner date.
(Photo borrowed from PAWS)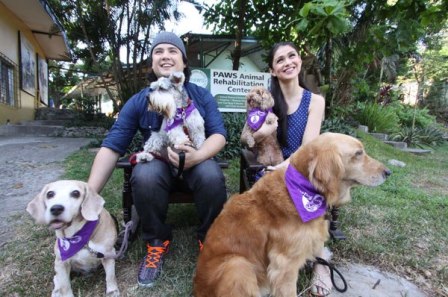 Also, Heart Evangelista and Chiz Escudero together enjoy nursing their dear Casper.
(Photo borrowed from Instagram @iamhearte)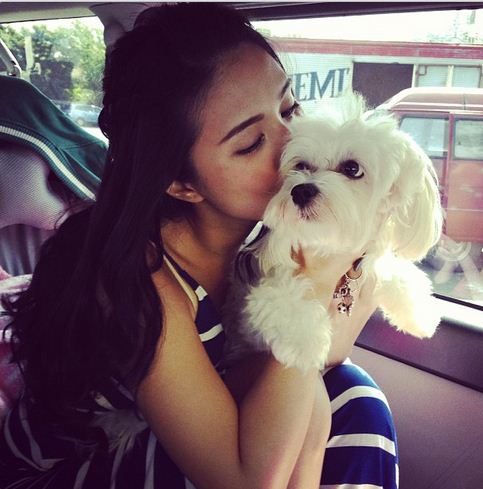 ADVERTISEMENT - CONTINUE READING BELOW
The beautiful Magalona sisters Saab and Maxene also fondly share photos of their dogs photos on Ingstagram.
This is Saab with her black Pomeranian "Joey."

And Maxene with her Yorkie, "Charlie."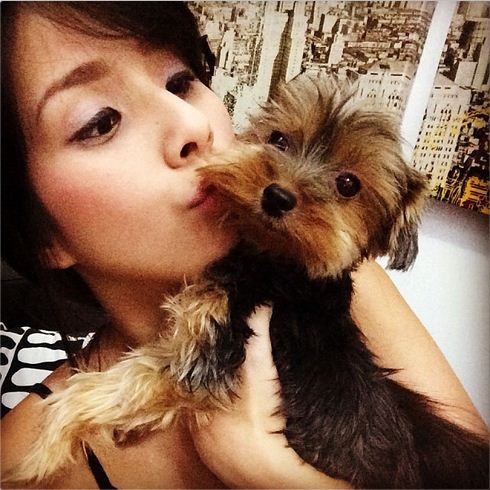 ADVERTISEMENT - CONTINUE READING BELOW
Owning a pet on your own or with your partner does not only guarantee you a lifetime of happiness, but secures you with a loyal best friend.
Get that perfect pet for you and your babe on Valentines and have a date like no other.
Meet your new pet by visiting any local pet store near you.
Better yet, adopt a rescued dog or kitty from PAWS.

For more details, go to paws.org.ph.