IMAGE Rizza C. Benedicto
---
How do I love cheese? Sofitel Philippine Plaza shows you 101 ways.
Enjoy and experience the taste of 100 premium and artisanal cheeses that were flown in from various high-quality farms all over France.
These will be part of Gerard Poulard's magnifique collection.
CHEESE EXPERT. Gerard is a Maître Fromager or a cheese master.
His expertise on the enjoyment and presentation of fine cheeses is sought after by gourmet dining restaurants in over 22 countries around the world.
His list of prestigious awards for his comprehensive knowledge of France's most delectable export is getting longer and includes The Order of Agricultural Merit, the Cordon Bleu France, and the Prosper Montagné from Quality House.
Gerard has spent over 20 years travelling the French countryside, discovering its varied history and culture, and savoring the nuances of every kind of French cheese.
His research about France and its countryside has been so thorough that he sometimes knows the goat or cow by its name from which the precious milk has been drawn.
Adam Laker, the hotel's general manager, interjects, "It is with pride that we bring 101 types of never before tasted artisanal cheese from France in time for the upcoming Bastille Day celebrations."
He declares, "It is a fitting tribute to the celebration of the Sofitel's role as ambassador of French gastronomy, being the only French luxury hotel brand.
"Cheese is part of the core of a Frenchman's DNA.
"As Charles de Gaulle the famous former French President and hero said, 'Comment voulez-vous gouverner un pays où il existe 258 variétés de fromage? [How can you govern a country where there are 258 different types of cheese?]'

On the other hand, Executive Chef Eric Costille shares, "We are delighted to discover that Filipinos have acquired the taste for premium cheese.
"With a monthly consumption of over 1 ton of cheese at Spiral alone, there has been a clamor for rare and artisanal cheeses.
ADVERTISEMENT - CONTINUE READING BELOW
"For this reason, we have decided to fly in Maître Fromager Gérard Poulard for the Bastille Day celebrations.
"Here in Manila, we will bring cheese, a staple in the French diet and among the elements that define a true French man's heart and soul to the Filipinos."
Since its reopening, the hotel claims that its L'epicerie or legendary cheese room has become one of the most popular 21 dining ateliers in the city.
Now, cheese lovers can have a feast sampling a variety of artisanal cheeses cultivated from the rich terrain and pastures of the different regions of France.
Le Bar will be organizing a Wine and Cheese buffet on the 10th of July with unlimited wine and cheese from the collection of cheese master Gérard Poulard and wine expert Pierre-Marie David from 7:00 PM to10:00 PM.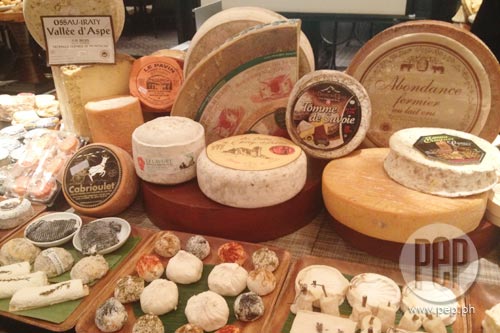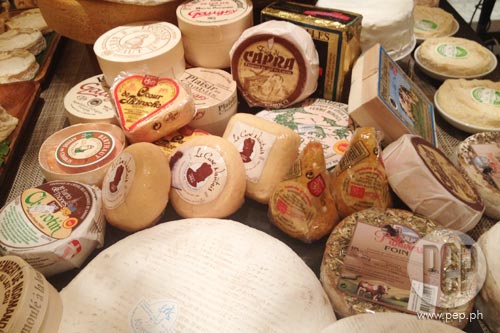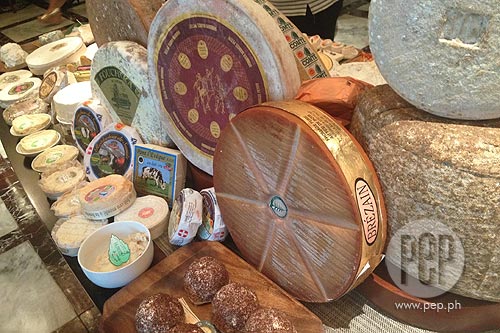 Spiral Lunch starts from Php 1,980 +++, Sunday Brunch starts from Php 3,332 +++ including champagne and French wine, Dinner starts from Php 2,345+++ Sunday to Thursday and Php 2,545+++ Friday and Saturday.
Enjoy a private wine and cheese tasting classes at L'Epicerie from the 10th to 13th July, 4:30 PM to 5:30 PM Only a maximum of 8 participants per class is allowed.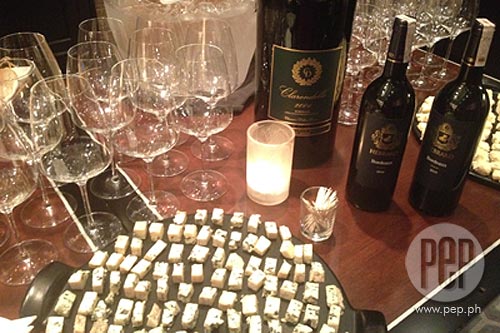 The private wine and cheese tasting classes is P1,500 net per person.
A 20 percent discount is offfered when you avail yourself of Le BAR's featured Wine and Cheese Buffet using your Visa card on Thursday 10th of July 2014, 7 PM to 10 PM.
Le BAR Wine and Cheese Buffet is at Php 1,850 net for 7:00 PM – 9:00 PM.
For reservations and inquiries, please call (632) 832.6988 and (632) 551.5555 ext. 6988, or email fbreservations@sofitelmanila.com.