The modern woman is a slasher.
Or as Patty Laurel-Filart describes it, women these days have many roles—they are moms, wives, working women, entrepreneurs, and so much more.
Herself a slasher (she is a TV host-turned-blogger/events host/wife), Patty kept the energy high as she hosted Sangobion's Go Love Life event on August 16.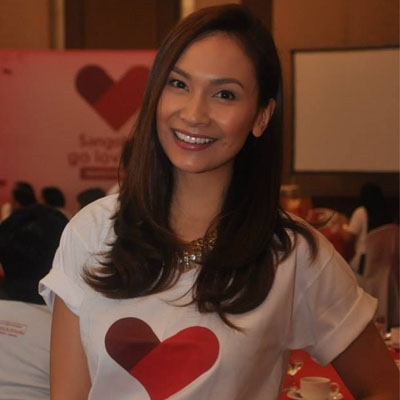 Held at the Crowne Plaza, 40 women were recognized and pampered (courtesy of Shu Uemura and Blo Blow Dry Bar) after winning Sangobion's 15-day challenge.
LOW BAT? Host/beauty columnist/editor/blogger/model/wife Kelly Misa-Fernandez also took to the stage and shared how she came on board as a Sangobion brand ambassador.
"I started when I took the 15-day challenge and from then on, hindi ko na ini-stop kasi I could really feel the difference. I take it every day, I take it every morning kasi di ba I was so low-energy," she said, describing her experience with the "organic iron."
She explained what she means by low-energy, "For the longest time I can remember, I have always been tamad, lazy, and sluggish all the time."
The so-called "laziness" was simply lack of proper inner well-being, according to OB-GYN Dr. Corazon Zaida Gamilla.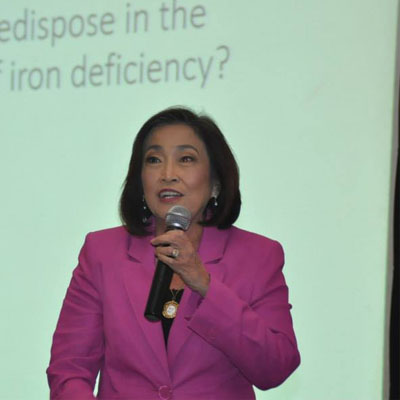 Kelly added, "I thought I was just lazy, kasi pagdating sa exercise... Patty and I kasi, we have to kulit each other 'tapos kapag wala si Patty, I really don't.
"Sangobion really helps, [it] gives you more energy, allowing me to do more things in a day.
"As a woman, nakaka-guilty yung feeling na you don't have enough energy to do stuff. Iba yung day ko when I take it."
Sharing her own experience, Jenni Epperson, another slasher woman (stylist/author-columnist/award-winning lifestyle blogger/wife/mother), was the opposite of Kelly.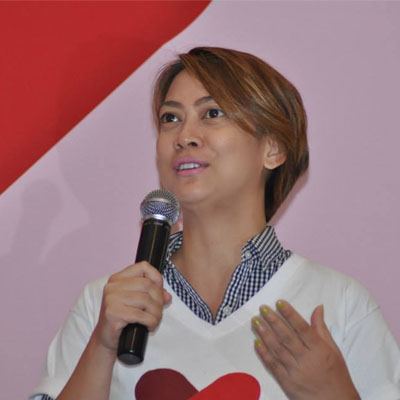 "Me naman, I'm super hyper, I feel like I always have energy but my gas runs out at the end of the day—mentally, emotionally."
She felt the need to take the "organic iron" because she wants "that extra mile."
Before, all her energy would go into a full day's work. At night, she hardly had any energy left for her family.
She said, "I want to be super hyper at work, and when I get home, I want to spend quality time with my loved ones."
She put it nicely when she said, "We deserve to do a lot of things, women now are slashers. You're not just a wife, we can be more, a nurturer, a girlfriend...


"You want the best things in life for yourself and your family. If you can't impress your family, you'd be hard-pressed to impress other people."
Aside from these two brand ambassadors, attendees at the Go Love Life event listened to a talk on Iron Deficiency Anemia and How to Have Healthy Blood by Dr. Corazon Zaida Gamilla.
Patrick Alcover of Shu Uemura also shared beauty tips such as choosing make-up, the importance of having a beauty regimen, the proper way of removing make-up, and the importance of hydrating and nurturing skin.