ANNE CURTIS FOR AMERICAN TOURISTER. The"Princess of All Media" is excited to embark on another adventure with the American Tourister. "It's great to be spending another year with them, especially with a brand that I trust," said Anne who is renewing her ties with the global luggage giant.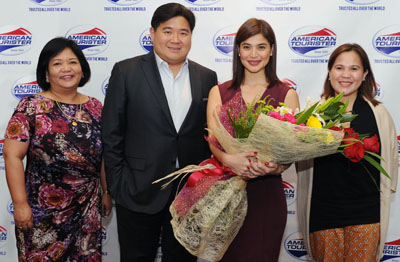 Ms. Ciely Buenviaje, Country Manager of Samsonite Philippines Inc., SSI Group, Inc. President Anton T. Huang, American Tourister EEndorser, Ms. Anne Curtis and Ms. Veronique Corpus, President and COO VIVA Artists Agency
"And then we came up with another campaign with school bags, and I thought it is good because it caters to the younger market; that are my fans who go to school. So, now they have an opportunity to find something that suits them with this brand," said Anne, pertaining to the second campaign with the brand's Huemix collection, which definitely struck a chord with the younger audiences.
KATIE HOLMES FOR OLAY. Olay, the world's number one female facial skincare brand, announced actress Katie Holmes as the brand's first Global Brand Ambassador. Katie will represent the Olay global brand campaign, "Your Best Beautiful," by encouraging women all over the world to never settle for less and be at their most beautiful in their lives and in their skin.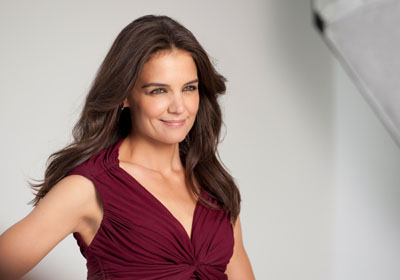 "I'm very excited to be the Olay Global Brand Ambassador," said Katie on set during the brand's recent advertising shoot. "Olay is a brand I respect, trust and believe in. I love the products and message to women to never settle and put their best face forward, every day."