IMAGE From Sofitel Philippine Plaza Manila and Green Sun's Facebook
---
SOFITEL'S GRAND PLAZA BALLROOM RENOVATION. Sofitel Philippine Plaza Manila has been one of the top events places in the country since it opened in 1976. One of the grandest venues, the Grand Plaza Ballroom was recently renovated for a more modern elegance.
A launch at the hotel was held to celebrate the luxurious transformation of the iconic Grand Plaza Ballroom, last October 8, Wednesday.
"The Grand Plaza Ballroom and Meeting Room's luxurious transformation launches a new chapter in standing out as the preferred destination for meetings, milestones and grand events at Sofitel," said Mr. Adam Laker, General Manager for The Sofitel Philippine Plaza.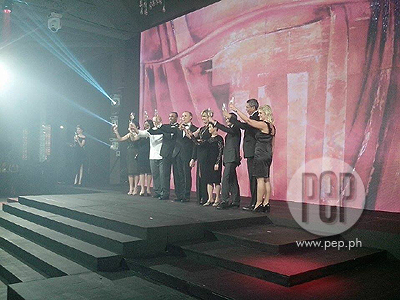 The Sofitel executive team formally unveiling the new ballroom:
The newly-renovated ballroom incorporates a fusion of French and Southern Philippines inspired designs. Apart from the renovation of the Grand Ballroom Plaza, Sofitel also renovated its nine meeting rooms.
Laker further added during his speech: "Today, with this luxurious transformation ,the Grand Ballroom presents a plaza venue for wide range events: from grand receptions for dignitaries, to large crowd conventions. It's also made for product launches, such as runway shows and car launches, and of course, high profile weddings and debuts.
ADVERTISEMENT - CONTINUE READING BELOW
"The evolution of the Grand Plaza comes with a great preference for our health and wellness with our guests and clientele. It boasts stunning craftsmanship and signature of French elegance."
GREEN SUN HOTEL LAUNCH. Contemporary culture and multi-arts center Green Sun Hotel opened its doors last September. The hotel will also showcase the unique works and creative expressions of young, creative Filipinos. Green Sun Hotel is perfect for art events, with the vision of promoting emerging local creative talents, works and performances of up-and-coming artists and designers and providing an inspiring setting for young art and fashion aficionados.
Some of the venues in the hotel include: Axon, a backdrop for paintings, photography, sculptures and the like. Soma Avis, a 630 sq. meter space, which has a fashion runway, retail store and a bistro perfect for social and corporate functions.
The Eye, a sprawling 850 square meters, state-of-the-art ballroom and first-of-its-kind Sony 360 degree projection system. Lastly, Atrium, a graffiti-decorated space makes the venue a perfect place for parties.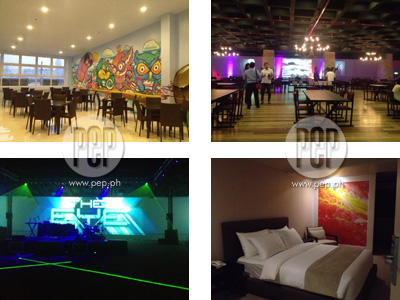 ADVERTISEMENT - CONTINUE READING BELOW
Atrium, Axon, The Eye and one of the hotel's modern art inspired rooms
The Green Sun Hotel also has 160 luxury cruise-inspired hotel rooms and a number of venues for a myriad of creative experiences. The hotel is located in Chino Roces Ave. Extension in Makati City.
KIX TV'S "ARE YOU TOUGH ENOUGH?". KIX, the ultimate destination for action entertainment in Asia, gears up for its "Are You Tough Enough?" original production in the Philippines in early 2015. The program is a search for the toughest Pinoy in the country. The concept began as a contest in Malaysia, and will now be turned into an original production in various countries including the Philippines.
Aside from this upcoming program, KIX offers dedicated primetime movie programming, which includes classic and new action movies from around the world. KIX will also bring new seasons of Top Gear Korea with even more Korean celebrity appearances and more sports-oriented shows for Pinoy action junkies.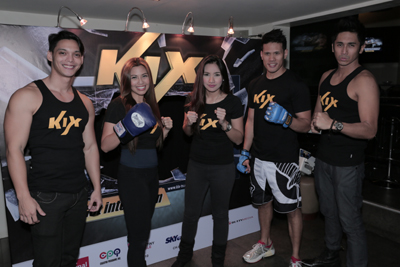 ADVERTISEMENT - CONTINUE READING BELOW
Best amateur MMA fighters, doing an exhibition fight for event guests
Launched in the Philippines in 2011, KIX expanded its reach this year by adding Cignal to its growing list of Filipino pay TV carriers. Stay tuned to KIX for non-stop heart-pumping action, on SkyCable (Ch. 63), Cignal (Ch. 122), Cablelink (Ch. 220), and Destiny Cable (Ch. 10).