---
Every year, in the months leading up to Christmas, The Coffee Bean & Tea Leaf releases its Giving Journal, which is filled with inspirational quotes and helpful advice.
Coffee lovers are urged to drink more of their favorite brew, get their stamp card stamped, and claim their 2015 Giving Journal. Proceeds from the journal will go to the Real Life Foundation, giving poor but deserving scholars material and financial assistance to finish their high school and college degrees.
The 2015 Giving Journal was officially launched October 16 at The Coffee Bean & Tea Leaf, NET Lima Building, Bonifacio Global City. The journal's theme is to provide inspiration so we can become the best version of ourselves.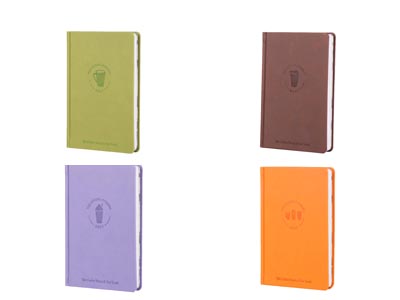 The colors and cover prints of the CBTL 2015 Giving Journal have been inspired by the brand's key drinks.
"The concept is very simple—it's about reminding people that they can make a huge difference in their own and other people's lives by becoming the best version of themselves," said Walden Chu, CEO of The Coffee Bean & Tea Leaf in the Philippines.
ADVERTISEMENT - CONTINUE READING BELOW
A minimum purchase of a regular or large sized Original Ice Blended®, Espresso/Coffee-based, or Tea-based Beverage, Frozen Swirl or CBTL™ capsules qualifies a customer to get a stamp card. Promo is from October 25, 2014 to January 11, 2015.
THE NEW SHU UEMURA AT ROCKWELL. Renowned Japanese make-up brand, Shu Uemura, recently launched its newest flagship store at the Powerplant Mall, the first boutique in the country to showcase the renewed culture and look of the brand.
Selected guests were invited for an exclusive walk-through of the new store last October 23 at the Powerplant Mall, giving them a sneak peek into what the new Shu is all about.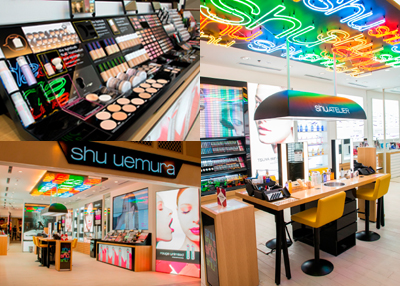 Shu's new store features the shuATELIER (right) among other revamped sections
The color expression of Shu Uemura comes alive in the new flagship store, with color bars and bays that exhibit the brand's full range of make-up products.
The store has an "open atelier" environment that allows customers to explore, try, and find their perfect look. The concept is inspired by Tokyo, a city known for its cutting-edge fashion, creativity and birthplace of the Shu Uemura brand.
ADVERTISEMENT - CONTINUE READING BELOW
The look is vibrant, sensational and alive, with neon lights, quirky chairs and live-moving screens that take customers on a unique journey that is reminiscent of the glimmering city.