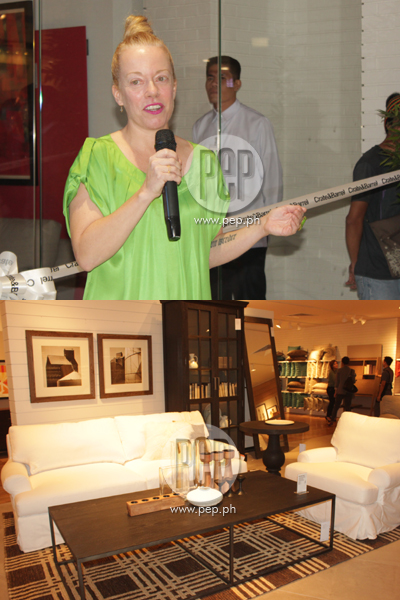 IMAGE Nikko Tuazon
---
Over 50 years since they started, home furnishings retailer Crate & Barrel finally made its way to the Philippines.
On November 19, it opened its first store in SM Megamall Mega Fashion Hall.
In an interview with PEP.ph (Philippine Entertainment Portal), International Visiual Merchandiser April Young said that they are excited to offer classic and modern furniture to Filipinos.
"What we really focus on with our offering are designs that speak to a wide array of styles—from classic and traditional to contemporary and modern at all price points, and with a cleaner version of the FH aesthetic.
"So our goal is to bring great design to everyone that wants it in an afforable way.
"So with that, I think being in a city as big and vibrant as Manila, I think it's a perfect place for us to bring our segment of the home furnishing offerings."
The company was started by founders, Gordon Segal and his wife Carole Segal, in 1962.
ADVERTISEMENT - CONTINUE READING BELOW
The couple went to Europe for their honeymoon, and were inspired by the Scandinavian and European furniture designs.
As soon as they returned to the U.S., they got rid of their own furniture, and waited for the first shipment which came in on "crates and barrels." This was how they got the store's name.
April added, "We want to be warm and approachable, but clean is also important to us.
"It's uncluttered, approachable, casual version of product design.
"And again, we want to offer a wide array of price points for every budget so that really means we have something for everyone and out goal is to find that fit—the right product for the right person."
Here are some tips for first-time home decorators:
1. Follow your heart.
"You know, I think the most important about designing your home is to follow your heart."
April continued, "Your home is not a show place, it's where you live. And there are beautiful designs that can create a wonderful sorroundings."
ADVERTISEMENT - CONTINUE READING BELOW
2. Create your own mix.
"What's really current right now is create your own mix."
However, it is not encouraged to buy your furnitures and anything for your home all at once. You need to be a hundred percent sure of what furnitures and items to bring into your home so that you will not waste money and space.
ADVERTISEMENT - CONTINUE READING BELOW
3. Go for a balance of design and functionality.
"What we would really encourage them to do is find that product that speaks to them, and is gonna serve the function that they're looking for and mix it up with the things that they collected during their lifetime."
4. Focus on timeless designs.
Trends come and go, and it's safe to get timeless desings for your significant purchaces.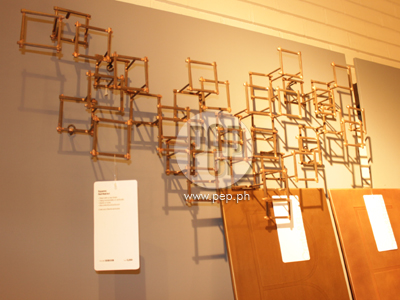 ADVERTISEMENT - CONTINUE READING BELOW
5. Be playful.
"Just be a little fearless because it's not about a look or creating a museum," says April. "It's creating an environment that you live in and make your heart sing, and you feel great bringing your friends and family in."
6. Furniture with storage function helps a lot.
For small spaces, storage is definitely one of your biggest problems. It's best to choose furniture pieces that also serve as a storage for different items.
April said, "I think in small spaces, you degfinitely want to look for… uncluttered design is very beneficial. Furniture that serves a storage function is your best bet absolutely. And a small space, I think the biggest issue will always be the storage."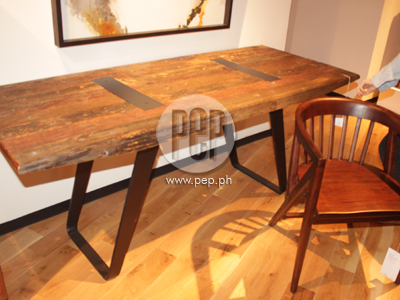 ADVERTISEMENT - CONTINUE READING BELOW
7. Add a dash of white.
April explained,"Adding an element of white can really help… keep those small spaces from getting overwhelmed and heavy."