Bianca and JC truly caught the public by surprise!
Of course, we all knew about their December 10 wedding in Manila.
But gosh we were totally clueless about the December 4 ceremony that happened at Lagen Island Resort in El Nido, Palawan, until pictures began circulating on social media.
It was, indeed, very private, as the couple preferred.
While other celebrity couples' wedding updates have been making their way to the press, Bianca & JC managed to keep their wedding details under the radar.
Hence, for the big day—no chaos and no media frenzy!
Only through the Internet have some wedding details been so far unveiled to the public.
And here are ten things we love about the Bianca-JC nuptial:
1. This "special edition" door hanger.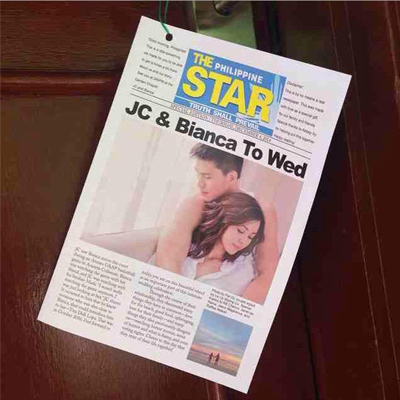 (Bianca is a columnist for The Philippine Star.)
2. The wedding set styled by Rob Blancaflor that simply spelled serenity.
from @robblancaflor on Instagram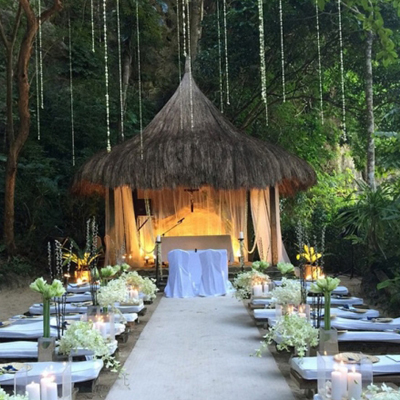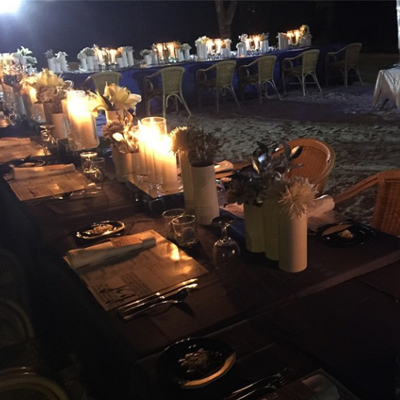 3. This lovely bunch of flowers that earned "I love my bouquet!" remark from the bride.
from @robblancaflor on Instagram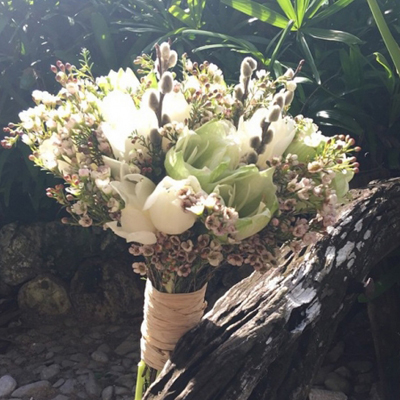 4. The personalized table placemats where all the guests' names were written.
It's "a Great idea! #DIY by the Bride herself," wrote Blancaflor on IG.
from @robblancaflor on Instagram
5. These dapper giants.
We're used to seeing them in their basketball jerseys, but oh boy, didn't they look gorgeous and spiffy in suits?
from @dougkramer44 on Instagram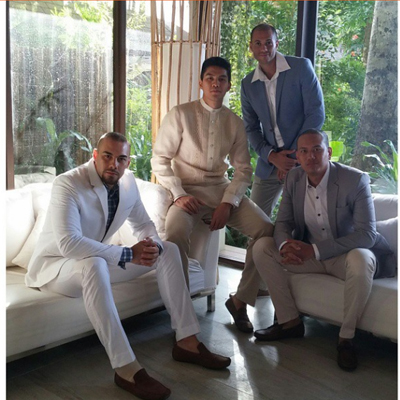 6. Doug Kramer taking a selfie to capture an emotional JC. Priceless. You're such a cool dude, Doug!
from @dougkramer44 on Instagram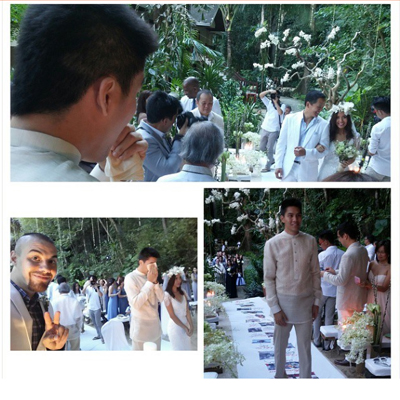 7. This "we're officially Mr. & Mrs. Intal" moment.
from @iamsuperbianca on Instagram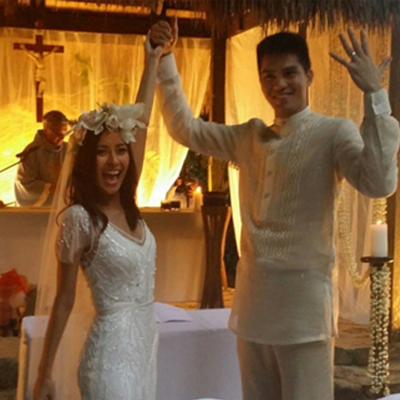 No one can deny the happiness on the couple's faces.
And may we just say, Bianca looked beautiful in her Rosa Clara ready-to-wear gown.
8. The flower-crown head piece which was also Bianca's idea...
from @aissagonzalez on Instagram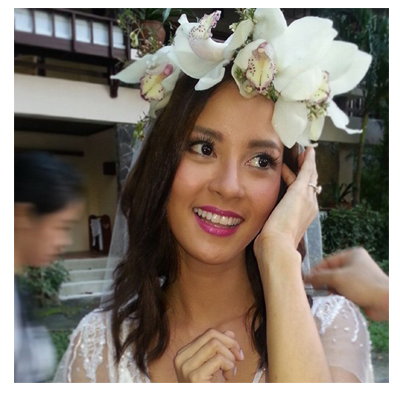 ...plus the fact that the TV host did her own make-up!
9. This post-wedding ceremony selfie...
"It's official!!!" said Bianca on her Instagram account.
from @iamsuperbianca on Instagram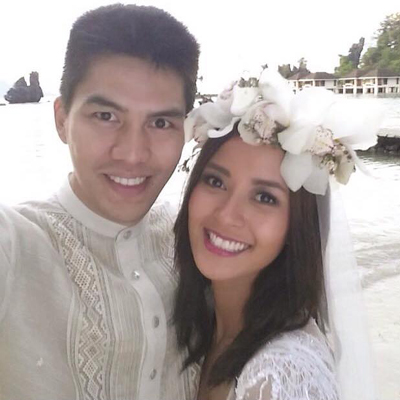 10. Lastly, Bianca's trademark #traveltumblingshot with JC's jump shot the day after the affair.
from @iamsuperbianca on Instagram