Dockers' "Get Ready" Spring-Summer 2015 collection
High in style but low in maintenance is what the collection is all about. The press preview of Dockers' latest collection was held at its store in SM Megamall Building B.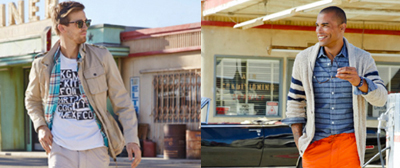 With its latest Spring-Summer 2015 collection, Dockers offers head-to-toe classy wardrobe staples to men looking for comfort and effortless style.
Zara's new store layout and latest collection
Launching 10,000 original designs yearly, Zara has proven itself to be a fashion haven for stylish women, men and children—starting with its revolutionary retail store design.
Zara's Fall/Winter 2014 collection is now on display at the flagship store in the Powerplant Mall. The key looks for winter are in different shades of blue and various tones of one color.
The wardrobe in the men's section, Caballero, features gold accents, luxurious materials, and shirts in velvet and satin. The Señora section offers checks, denims, back-to-basic designs in camel and khaki, and military-style fashion for women.
The brand also has an array of children and babies wear in the Niño section.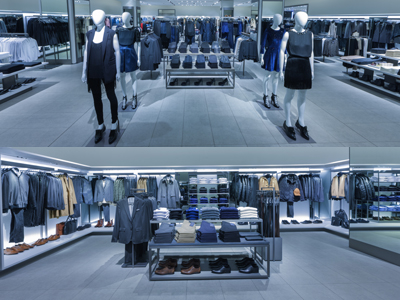 Zara's flagship store in the Philippines occupies the R1 and R2 levels of the Powerplant Mall and takes up more than 2,411 square meters of retail space displaying the brand's diverse merchandise—Zara Woman, Zara Basic, Zara Man, TRF, and Kids lines.