Those who lived through the 90s would remember Shaira Luna, Kiko Galura, and James Flores—the three kids who were featured in the "gifted child" commercial of Promil.
Twenty years later, the three had a reunion of sorts at the event of the brand they endorsed in Makati Shangri-La.
Shaira, who loved human anatomy, is now a photographer; Kiko, the batang makata, is now a book publisher; James, who was fascinated with astronomy is now taking up his master's degree in Clinical Psychology.
GROWING-UP YEARS. In an exclusive interview with PEP.ph (Philippine Entertainment Portal), the three gave us snippets of their childhood.
Kiko said he led a normal life.
"Yeah, like I had a lot of friends, extra-curricular activities, hindi lang academics."
For James, just like most kids, he had his share of "nakakatamad pumasok" days, "pero I snapped out of it din naman."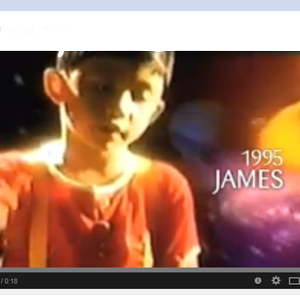 Shaira recounted how her mom made learning fun.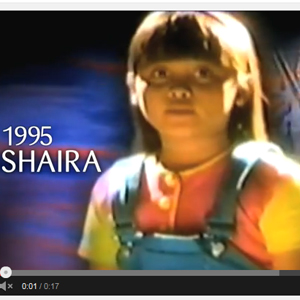 "…when I was young, like in the bath tub, the rubber ducky. She'd make that an opportunity to tell me about buoyant force, mga gano'n.
"She's a really good teacher. She didn't study to become a teacher but I think that's her gift…"
Were they pressured to have high grades?
James said, "If it's not as high as my parents expect, of course, they will be mad…"
To appease them, "I just study…"
He also found a way to tell them how he felt at that time.
"I told myself and I made it known to my parents na parang I appreciate that they have high expectations on me. It means they have a lot of faith in me.
"Kumbaga, I have to live up to my own expectations first and my own standard.
"They understood that I should go on my own pace."
Kiko said he was consistently an honor student.
In U.P.I.S. (UP Integrated School), where he studied elementary and high school, "I was blessed to have always been in the star section, to constantly be performing really well.
"Mga nasa top 10, top 5. Mga gano'n. Not valedictorian.
"Minsan I would have a really high grade. I remember the highest grade I got was a perfect 100."
What subject was that?
Smiling, he replied, "Music pa, 'di ba?"
His family, he said, didn't really pressure him to live up to his gifted-child label.
"My parents came from a very academic family. My mom is an educator. My aunts, they're all teachers also so they understand the ways to encourage the kid.
"So it is mostly whatever you do, it would be enough. That's what my parents instilled in me.
"As long as you're happy with what you're doing, you do it excellently whatever it is, and you feel fulfilled after that, then that's all that matters.
"So walang talagang specific na kailangan 90 parati. Wala, wala."
Shaira admitted to being "grade conscious just because I had someone na nakatutok.
"I mean they expected high grades from me and of course my mom wouldn't allow me naman to have low grades."
Besides, "I had a lot of extra-curricular activities so even if my grades were always 100, I was doing music. I was doing arts."
WHAT THEY HAVE BECOME. PEP asked Shaira: As a gifted child, did you view success then as something inevitable?
"I just knew I was going to become a doctor. But really, defining success, it was never my thing.
"I was exposed naman and I read a lot of books so I know success can mean different things to different people.
"So I just kept doing what I like to do and since my mom was nakatutok pa sa 'kin, I do what she thought was right for me.
"Just do everything talaga, but really defining success? I don't think that comes until you're really old already, when you developed and explored a lot of things."
Shaira initially took up B.S. Human Biology in De La Salle University (Taft).
"It was a quota course in La Salle so only 40 students can get in. I took two years and then I shifted already."
What was your degree when you graduated?
"I didn't graduate. I was in school for six years and then I took around four different courses and then I just stopped."
But you wanted to be a doctor, right?
"I did because mostly because I thought that was the only thing that was set for me."
So she explored, "although there wasn't any real direction back then," until—almost accidentally—she discovered the joys of holding a camera.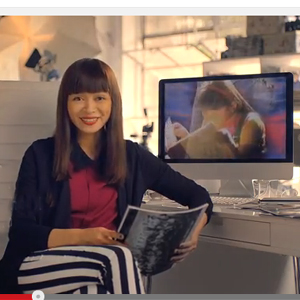 "When I was shooting, I would shoot dance, I would shoot portraits, lahat.
"When you're young and we don't really have social media back then, you don't really know naman that you can have career in photography, 'di ba?
"So I don't blame people if they look at me like photographer na lang. I mean it's okay because I myself wasn't aware of what my job would entail.
"Ayun, turning point, when I never stopped getting booked. Dire-diretso siya…
"Maybe there's a reason why you're shooting so much. It wasn't even monetary like I wasn't really earning anything but I was having fun."
James, as mentioned earlier, is still studying.
"So that's all I do. I study. I work on my thesis. And I work with my church [he's a born-again Christian]."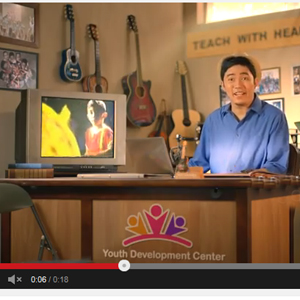 He also learned how to play the guitar.
Thanks to his lola Inday Flores, "his biggest influence."
He related, "Whatever it is that I was interested in when I was a kid, she would just go and make sure that I get something good, something concrete, something I can learn from and to try and go and master it.
"So when I was interested in astronomy, she gives me stuff to do about astronomy.
"When I got interested in music, she gives me stuff to do about music…
"She doesn't hold me into the 'you're just five years old you should really be five years old, nothing else.'
"It's like she's the catalyst, like she's the one who helps power me to push forward."
Kiko is now with Summit Books.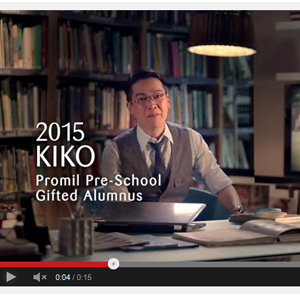 When asked how he got to where he is now.
He answered, "Recognizing the gift of a kid, I guess that's the first step.
"Most of the journey towards becoming gifted adults so that your kids grow up to be the best versions of themselves; it has mostly to do with nurturing.
"Because you know the kid sometimes, he wants one thing, but it's not really what he wants when he grows up.
"So the role of the parents is really to guide them.
"You can do that by exposing them to different fields for creative expression.
"For example taking them to different places, summer classes, creative music, film, stuff like that. So I guess their parents' role basically was to guide the kid through his formative years."
TIPS FOR PARENTS WITH GIFTED CHILD. Lastly, what if in the future, their children will also be gifted?
James replied, "I'll just support him in his interests you know and encourage him sa mga bagay that makes him happy.
"Anything that makes him happy, that's something you can do better…It's the main goal in life, e."
For Kiko, "Me kasi, I was really exposed to a lot things that I wasn't boxed into one thing. So I advise young parents also to do the same to their kids.
"Expose them as much as possible to every avenue for creative expressions...what they really are passionate about and to be able to do that, you have to expose them to different environments."
For the 28-year-old Shaira, "I'll send her to my mom," she joked.
Then turning a bit serious, she said, "I'm not sure. But sometimes, I think about that, and I'm gonna be really liberal.
"I'm scared kasi kami super sheltered. I feel like I might be a little bit of opposite. I don't know.
"I'll try to keep it balanced, which is impossible, honestly.
"It's never gonna be balanced but I'll be…chill! I don't think I'm gonna force anything."