After successfully launching the first LOVE Collection in 2012, Rajo Laurel and Lorin and Venice Bektas team up once again and let their imagination run free to create a brand new collection that evokes youthfulness and self-expression in the most exciting way possible.
"It's always a lot of fun working with these fashion savvy sisters," Rajo says of Ruffa Gutierrez' lovely daughters.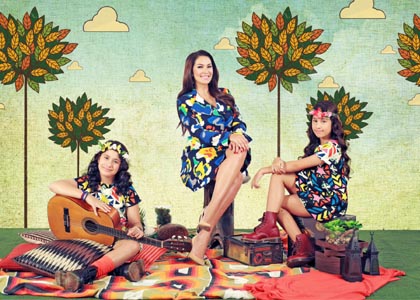 "They know exactly what they want and how to execute them. Now that they are approaching their tween years, they wanted to do a second collection."
The result is the LOVE 2 Collection, which will be made available to the public beginning March 23 at the House of Laurel in Brgy. Poblacion, Makati City, and at the RAJO! Boutique at the Rockwell Power Plant mall.
To be launched via a glitzy fashion show and VIP party at the The Events Place, 5th floor Century City Mall (Kalayaan Avenue near corner Makati Avenue, Makati City) on Saturday, March 21, the new collection unveils 12 designs for girls and 5 designs for boys.
Only 300 pieces produced, the LOVE 2 Collection will nevertheless have sizes for toddlers, young girls and boys, and tweens.
As creative director, Rajo is in charge of all the meticulously designed and crafted pieces.
While the collections are made for off-the-rack purchase, they are not mass-produced.
The limited number ensures uniqueness and quality that will make kids wearing them feel special.
Where the first hit collection was centered on bold strokes of pinks and purples, blues and oranges, short dressed and ruffled skirts, with touches of glitter and fancy, the new collection plays around with the theme of Vintage Coachella.
"A parade of music, arts and everything creative—the new collection truly fits their personalities," Rajo describes.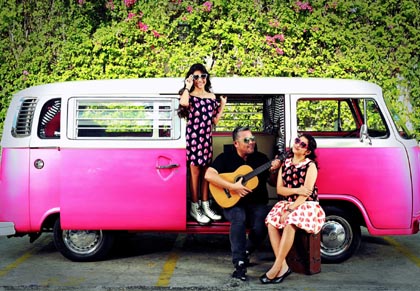 The young and whimsical LOVE 2 Collection is the perfect spring-summer wear for toddlers to tweens.
It brings forth more brightly colored fun and fashion for kids who enjoy dressing up with flair.
Lorin, who is now an 11-year-old Year 7 student at the British School of Manila, shares, "I felt really overwhelmed when the first collection sold out.
"I never thought that so many people would want to buy the LOVE Collection that Venice and I designed with Tito Rajo."
Elated and thankful for Rajo's amazing team who worked hard to make the original collection reflect the vibrant qualities she and her sister possess, she adds, "It was a great feeling to know that it all paid off in the end.
"I can't wait for Love Collection 2 to launch and what's in store for the future."
At just 10 years old, Venice, a Year 5 student also at the British School of Manila, echoes her sister's sentiments over the success of the first LOVE Collection.
"I'm overly excited that my sister Lorin and I are doing LOVE 2! I'd like to thank our mom for being so supportive and all the people who helped make this possible.
"Special thanks go to our Tito Rajo Laurel and the team for helping make my dream come true!"
The House of Laurel is located at #6013 Escuela cor. Manalac Streets, Brgy. Poblacion, Makati City (tel. # 899-9946)
The RAJO! Rockwell Boutique is at the second level of the Power Plant Mall.
Events Place Gramercy is at the Century City Mall along Kalayaan Avenue cor. Salamanca, Poblacion, Makati City.