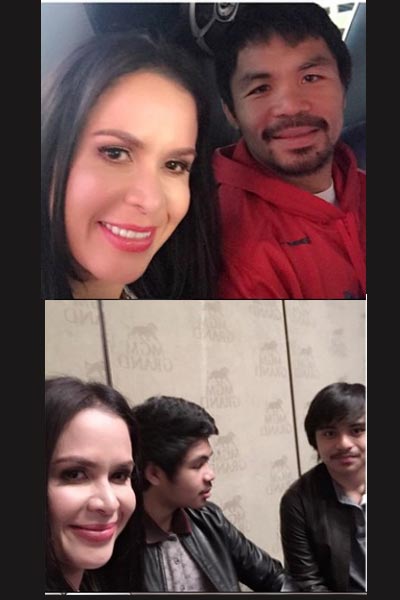 IMAGE @jinkeepacquiao on Instagram
---
Manny Pacquiao may have lost the fight with Floyd Mayweather Jr. earlier today, May 3 (Philippine time), but outside the ring, Pacman is the real winner.
1) Manny won in the cheering portion.
We almost forgot that Las Vegas is in the U.S., and that Floyd is an American. MGM Arena vibrated with the people chanting "Manny! Manny!"
The Daily Mail in U.K. wrote, "Floyd is flanked by several hefty security guards as Bieber and 50 Cent follow him to the ring. Plenty of boos ring out around the arena. Very pro-Pacquiao crowd, as expected."
Similarly, The Telegraph observed, "They cheered every time Pacquiao threw a punch, hoping against hope that he would land a big shot and become the first fighter to beat Mayweather."
2) Manny is the Internet darling.
Floyd and his team had to ban two reporters, Rachel Nichols of CNN and Michelle Beadle of ESPN, from covering the fight.
The reason: the lady reporters wrote about his domestic battery.
In September 2014, Nichols asked Floyd about the accusations of five different women that he reportedly beat up.
In Manny's case, he didn't have to deal with HBO's Max Kellerman, whose line of questioning was supposedly "opinionated" and "disrespectful."
It was the Netizens themselves (note: foreigners included) who hit Max.
Mitchell Johnson @MitchJohnson398
@Max_Kellerman it amazes me you aren't living off unemployment. The only thing that rivals your awful commentary is your domestic abuse.
@Max_Kellerman @MannyPacquiao terrible questions.I hope 2 never see you in an interview again.U showed who u wanted and treated Manny poorly
And that Max Kellerman post-fight interview with Pacquiao was horrible. Guy is supposed to act objective. Bad questions, wrong tone.
ADVERTISEMENT - CONTINUE READING BELOW
Hey @max_kellerman a little respect for the other champion. It's obvious who u work for. U r in the wrong business. Try selling used cars
I'd love to see Manny knock out Max Kellerman.
3) Manny has always been the advertisers' favorite.

Forbes.com reported, "Mayweather's endorsement earnings between June 2013 and June 2014..." is zero.
Manny however inked endorsement deals with "Nike, Hennessy, Hewlett-Packard HPQ +2.52%, Wonder Pistachios, Sony , Monster Energy, San Miguel Beer, Nestle."
Locally, he has Smart, Pizza Hut, EastWest Bank, to name a few.
4) Manny emerged as "the boxer" while Floyd is "the dancer."
Post-fight interviews showed a lot of people, who bought tickets, feeling disappointed.
They expected more from Mayweather, and remarked that Manny was the "aggressor."
On social, these memes circulated:
On Twitter, Hollywood actor Jim Carrey posted, "Big let down in vegas. Was that a boxing match or Dancing With The Stars?"
Outside the ring though, Mayweather is indeed a good dancer. In fact, in 2007, he finished 9th place in the 5th season of Dancing with the Stars.
5) Manny is tonight's most-hugged person.
Aside from the hugs he will get from his family and entourage, Floyd also gave him more than a dozen during the bout.
6) Manny has two other titles that Floyd doesn't have, that of a husband and a country's "hero."
After the fight, Pacman came home to a family that loves him, and will come home to a country that will give him a "hero's welcome."
Look, even Jinkee's OOTD screams "love, love, love."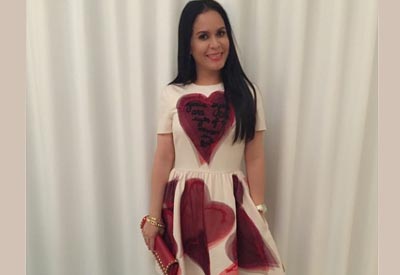 ADVERTISEMENT - CONTINUE READING BELOW
7) Pacman united one nation...even just for a few minutes.

Majority of the country's work force paused just to watch his fight.
We're sure former President Joseph Estrada did even if he knows that seeing the face of his nemesis, Chavit Singson, is unavoidable.
A group of tricycle drivers chipped in so they can afford watching via pay-per-view.
Some cried, a few fainted...the way Manny's mom Aling Dionisia did in the previous fights.
Pambansang Kamao truly achieved more outside the ring.