Built on a 510-square-meter lot, a three-storey house has been home to Grace Poe-Llamanzres's family in 2004 when his father, legendary Action King Fernando Poe Jr. died.
After almost 12 years of residing in Virginia, U.S.A., the senator and her family decided to sell their house, relocate to Quezon City, which is quite near to the house of Grace's mother, Susan Roces, in San Juan City.
In the house's informal living room, you can find the repository of FPJ and Susan Roces memorabilia.
Grace has an entire cabinet of personal photographs of her parents, including FPJ and Susan in their younger years.
According to her, growing up in a household with both parents in show business also brought a different set of challenges.
"With both parents who are so successful, 'di ba, people look up to them. But of course, people always scrutinized them. Tinitignan sila, our life, under a magnifying glass."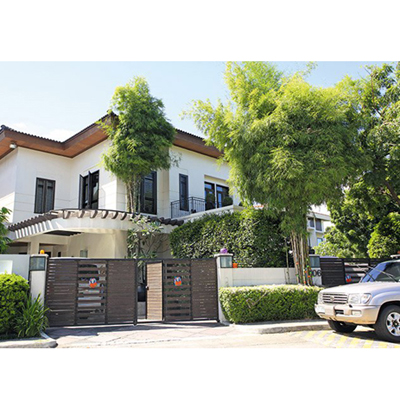 Meanwhile, in and out of the house, Grace has a testament that she has a green thumb, which means, she has the ability to grow plants well.
She finds planting and landscaping as "therapeutic".
"I love plants kasi.
"My mom instilled that in me growing up, parang appreciating the greenery."
But because of her busy schedule, she doesn't have time for planting and gardening anymore.
"I have a gardener who takes care of the plants. But, basically, I help landscape it also."
Read the original article, written by Gabby Reyes Libarios
,
in the January 2013 issue of
YES!
magazine. To download a digital copy of YES! Magazine, visit Summit Newsstand at
http://summitnewsstand.com.ph/yes-magazine