Every now and then, a restaurant comes along that excites us and keeps on doing so with each new dish.
Manam, a newly opened Filipino restaurant in the SM Mall of Asia complex, is one such exciting find.
During the pre-Independence Day Food Crawl hosted by SM Mall of Asia for select members of the press, PEP.ph (Philippine Entertainment Portal) was delighted to find out that popular R&B singer Ne-Yo also raved about how much he enjoyed Manam when he was here in February 2015.
Check out how it gave Pinoy favorites a twist.
Their colorful shakes are a bestseller, but be ready, because some of their flavors make you think you're already ''drinking'' dessert!
We strongly recommend that you order the Strawberry & Kamias or Mango/Pomelo/Coconut Cream & Sago for some refreshing sips during dinner.
But if you are one to indulge in dessert as a drink, the Ube & Sago is for you.
When our Ensaladang Pako was served, we knew this was instantly different. The paco was crisp and there were salted eggs, but what kicked this out of the ballpark were the Spanish sardine flakes and a special-something sauce we couldn't figure out.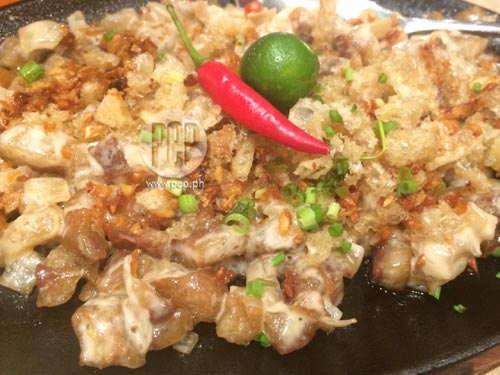 What sets this apart is the rather generous topping of chicharon. It was crunchy, creamy, and meaty.
We thought we were already full as we had just come from our first food crawl restaurant Abe, a mere 30 minutes before getting to Manam.
We all thought that we wouldn't be able to consume the heaping portion of University Fried Rice. How wrong we were. Under the two sunny side-up eggs was a delectable serving of rice mixed in with tapa, that quintessential university fare.
But unlike the usual blah taste of university cafeteria tapsilog, this bowl was packed with flavor. This one we can surely say, "Rice pa lang, ulam na!"
We were warned that the next dish would blow our minds. And it did. The Sinigang na Beef Short Ribs and Watermelon is unlike any sinigang you will ever taste.
It's the color of tomato but it tastes like sinigang and you can see whole chunks of watermelon in the ''soup.''
We slurped and licked and ate, until we bit into the tender beef short ribs and declared that this sinigang would spoil us for all other sinigangs ever.
Even when other dishes started arriving, we would all come back to this: sip a few spoonfuls and savor that utterly comforting flavor of watermelon in sinigang. Who would have thought?
The Freshly Char-Grilled Squid na Binusog ng Crab at Chorizo lived up to its name. It was full of crab and chorizo!
Squid by itself is already a mouthful so imagine a stuffed squid that has crab and chorizo. Combinations like this make us appreciate the Spanish influence on our cuisine.
We thought we couldn't take any more entrees when we heard the sound of the Sizzling Lengua & Oxtail Kaldereta Special being served.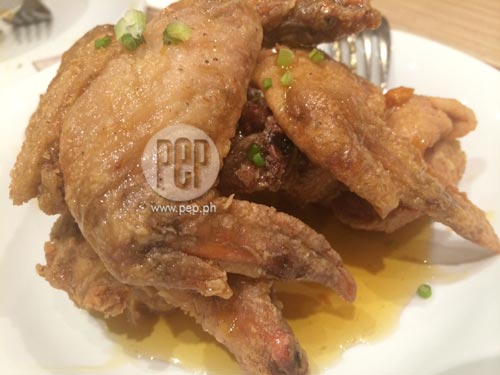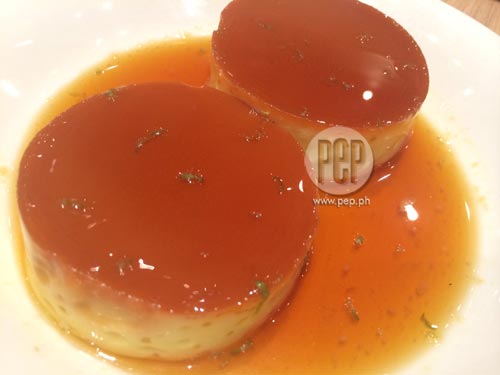 As if we hadn't had enough of turons, Manam stepped up and gave us a turon which had ripe mango, dried mango and kesong puti.
If we weren't so full, we would have made space in our stomachs for Manam's Pinoy-style Inihaw na Baby Back Ribs, which was another Ne-Yo favorite.