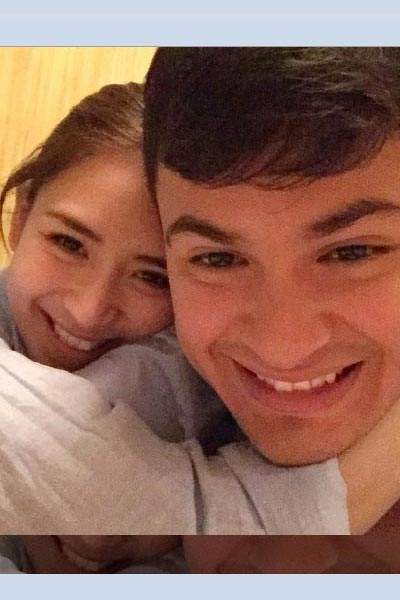 IMAGE @matteoguidicelli on Instagram
---
Happy birthday, Sarah Geronimo!
The Popstar Princess turns 27 today, July 25, but the mom and daughter tandem of Dra. Vicki and Cristalle Belo was the first to throw a birthday dinner for their star endorser last July 23.
By now, the photos posted on Instagram have been picked up by media and have gone viral.
And here are five reasons why the intimate dinner has made a lot of Popsters and AshMatt (birthday girl and Matteo Guidicelli's moniker) fans very happy.
1. The elegant fine dining set-up by events stylist Robert Blancaflor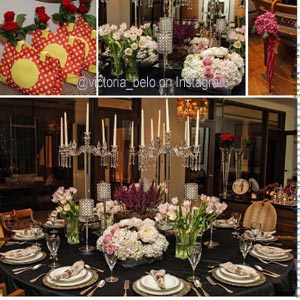 Fine night, indeed!
2. Sarah's simplicity
According to Dra. Vicki Belo, she asked Sarah to invite whoever she wanted.
But the Kapamilya star preferred to keep the crowd small and the occasion intimate.
If there's one thing to admire about Sarah apart from her enormous talent, it's her being simple and down-to-earth. Who doesn't love such ironies in a person's character? Famous but low-key, a star so big yet so humble.
Present only were the Belos, television writer Garlic Garcia, choreographer Georcelle Dapat-Sy, nutritionist Nadine Tengco, and Hayden Kho.
But the most special guest of the night? Sarah's boyfriend Matteo Guidicelli. Plus Matt's mom Glenna was there, too! We could hear the AshMatt fans wishing she'll be Sarah's future mom-in-law.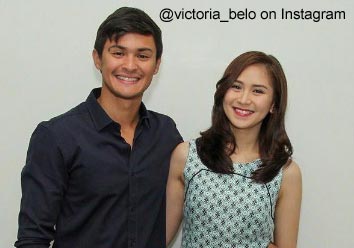 3. Sarah eats like the rest of us.
Their menu for the night was a sumptuous set of Filipino dishes: fresh lumpia, crispy dinugan, Bicol express, and lechon.
Dra. Vicki said Sarah had three servings of lechon! Amazing how she keeps her lithe figure when she has that hearty appetite.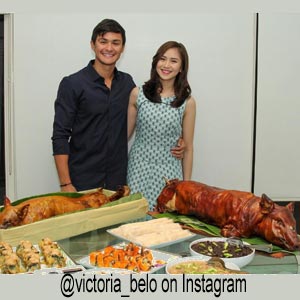 4. Matteo's presence. And how she wrapped her arm around his girlfriend's waist.
We know how strict Sarah's mom is on her daughter's dating. (For this party, the 27-year-old Sarah's curfew—yes, curfew—was 11 PM.)
ADVERTISEMENT - CONTINUE READING BELOW
Seeing Sarah and Matteo this physically close makes the fans kilig a thousand times over.
The 27-year-old star definitely deserves a dashing debonair in her life. Could Matteo be her forever? We wish.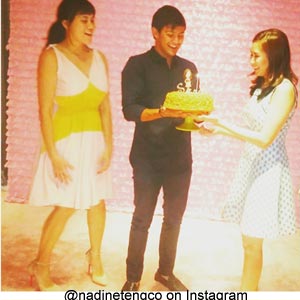 5. The presence of Matteo's mom.
The woman standing beside Cristalle Belo? That's Mrs. Glenna Guidicelli, Matteo's mom.
How special is Sarah for Matteo to bring his mom to this intimate event. That says a lot about how Matteo loves Sarah G.
And before this day ends, Matteo posted his birthday greeting on Instagram.
@mateoguidicelli Before the night ends I would like to say HAPPY HAPPY BIRTHDAY to the person I love so dearly. You're happiness is contagious and your presence has been life changing. Happy birthday!!!!!!!!