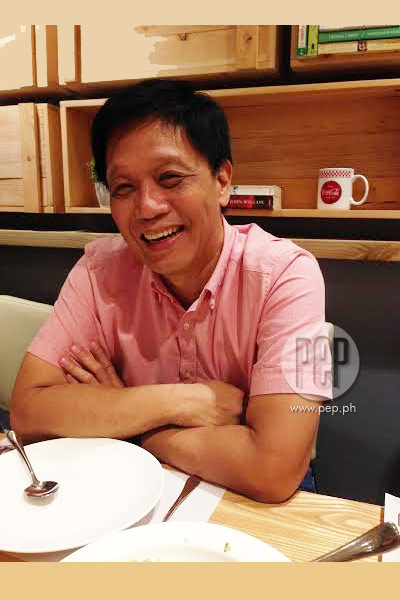 IMAGE courtesy of Kuya J
---
In one corner of SM Megamall A, there's a new restaurant that is bound to be a blockbuster.
It's called Kuya J, and it's not exactly a newbie in the restaurant business.
Formerly known as Ang Kan-anan ni Kuya J, a karinderya in Cebu, it went through major transformation around 2012.
Mr. Winglip K. Chang, the president and chief executive officer of iKitchen Inc, which is behind Kuya J, told the lifestyle and entertainment writers who visited the newly opened branch in Manila last week, "The man who started it all is now based in Vancouver, Canada."
Cebuanos obviously welcomed and embraced the overhaul because it now has four branches there (including the one in SM Seaside City), one in Bacolod, and one in Boracay.
Based on its current popularity, the resto is expected to have a fan base in other SM branches: Novaliches, Sta. Mesa, Marikina, San Mateo, Center Pasig, Manila, BF, Clark, Pampanga, and San Fernando Downtown.
Mr. Wing said the company is targeting to put up 200 branches in the next two years, and 40 by the end of September.
But what's remarkable about it is its signature dishes, the reason why PEPPER thinks Kuya J will be an artista in the food business.
Must-try are the following:
1. Kare-kare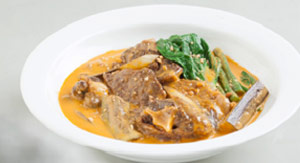 After a series of visits to various restaurants famous for their Philippine stew, Kuya J worked on its version, and can confidently say, "May laban yung sa amin," said Chief Operating Officer Danny Pumarega.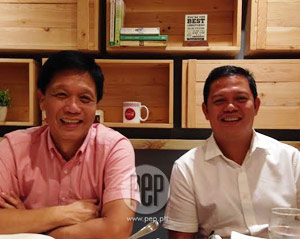 Without sounding too condescending, Mr. Wing added, "It is not a pricey kare-kare."
Pumarega also took pride in the fact that the sauce is a labor of love, "Dinikdik talaga yung mani, hindi siya yung ready-made."
2. Grilled scallops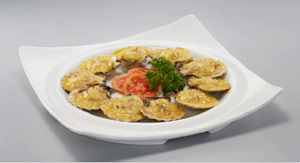 This is one of Kuya J's original dish and a certified bestseller.
The cheesy butter topping makes it extra rich that we found ourselves scraping everything off the shell.
ADVERTISEMENT - CONTINUE READING BELOW
The scallops, by the way, are flown in from Cebu, and the cost of the dish is much, much less than the other restaurants.
3. Lumpia presko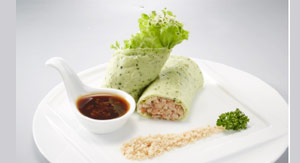 The taste doesn't have the umay factor though it's tastier than most Lumpiang gulay this writer had tried.
Setting it apart are two things: (1) the bamboo shoot found a partner in… crab meat (2) the wrapper has malunggay leaves.
4. Sinuglaw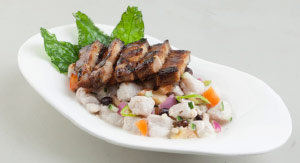 A fusion of sinugba (inihaw) and kinilaw (raw fish); marinated liempo + tanigue fish.
It lives up to the resto's description of "two-in-one sarap."
5. Pochero Bulalo Tagalog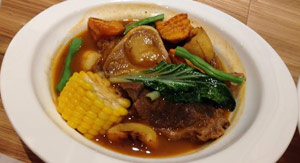 The last word was added because, Mr. Wing said, "the Pochero in Cebu is the Bulalo [of Tagalog]."
PEPPER liked the way the beef shank was cooked to perfection, how the bone marrow permeated the taste of the soup, and the veggies were fresh!
6. Crispy pata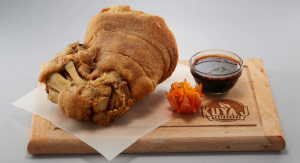 If you don't have any problem with your cholesterol, this is really worth a try!
7. Mango Pandan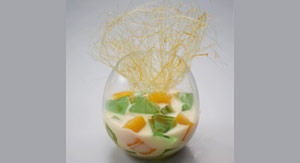 A standout in the dessert department, it is creamy, not too sweet, and so yummy!
The pandan flavor, according to Pumarega, comes from the leaves and not the commercial extract available in supermarkets.
8. Service
Because most dishes have to be cooked, Mr. Wing committed "15 minutes" to wait for service at the most.
He really couldn't compromise the quality of food.
"We can be good one time and next time, hindi na. We aim to be consistently good…"
9. Ambiance
The one in Megamall is homey, perfect for Pinoy families.
Dads, READ: it serves regular beer and dalandan beer!
10. Cost
Its kare-kare costs P399, and the scallops is priced at P230 (other restos are in the P400-P1,500 range), and soon, they will come up with combo meals for those who like smaller portions.
Kuya J's menu, according to Mr. Wing, is dynamic. It may change sporadically depending on the demands of the customers. So to those who are wondering if Lechon Cebu will eventually get included, the owner said, the idea is on the horizon.
ADVERTISEMENT - CONTINUE READING BELOW
Kuya J is set to have a nationwide launch this September, and will be endorsed by a Kapamilya star embodying what the resto is all about: Pinoy na Pinoy, good, and not off-putting at all.