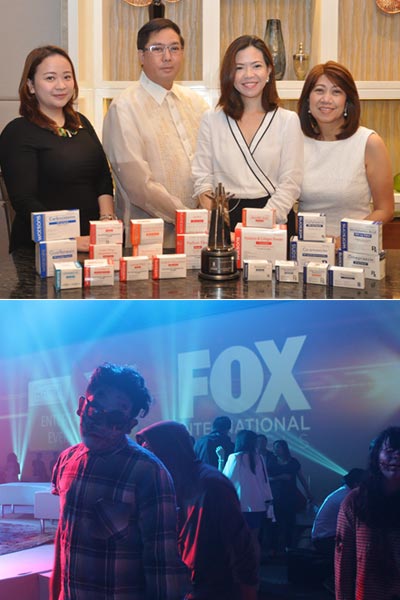 IMAGE Watsons / Francesca Ganal
---
A year ago, Watsons Philippines began broadening its market, and complemented its beauty products with health and wellness vitamin and supplements.
In efforts to make high-quality medicine more accessible to all sectors of Filipino society, the Watsons Generics was launched.
The company has been rattled by the idea that "Filipinos die without even seeing a doctor."
Marketing Director Viki Encarnacion stressed during a small media event held at Makati Shangri-La Hotel last July 16, that the Watsons group is aiming for a "more inclusive" development for those less capable buying high-quality medicines.
On June 19, 2015, its efforts in the Health Promotion Category have been recognized by the non-government organization, Enterprise Asia, via the Asia Responsible Entrepreneurship Awards (AREA). It is the only recipient from the Philippines.
Trading Health Director Danilo Chong was happy to say that "people are starting to see that generics can also be high quality."
ENTERTAINMENT EVERYWHERE. Meanwhile, television has evolved into a social necessity that satisfies the continuous demand for quality multimedia entertainment.
And PLDT Home and SMART are rising up to the challenge by strengthening their relations with FOX International Channels.
Launched at the Green Sun Hotel last July 22, find "Entertainment Everywhere" with FOX as Filipinos can indulge themselves in exciting videos-in-demand, live shows, and catch-up television from the FOX International Channels.
Subscribers can also watch nine live Fox channels such as Fox Sports, National Geographic, Nat Geo People, Nat Geo Wild, Fox News, Channel M, and Star Chinese Channel.
Blockbuster hits and international sports events are also available for viewing pleasure.