How long have you been trying to lose weight?
Cheska Garcia-Kramer lost 36 lbs. of her post-baby weight after a year. Thanks to breastfeeding and her weight resistance training!
Judy Ann Santos lost more than 40 lbs. a year after giving birth to Lucho owing to "Cohen diet, jogging, yoga, gym, and discipline."
It's not the same for everyone though.
After trying everything—from juicing to dieting to exercising to liposuction—many have remained unhappy with their weight.
How come?
It could be genes.
But before you start blaming your mom and other plus-sized people in your family, hey, look at Gelli de Belen. At 42 and after two kids, she is as slim as ever.
There are many reasons why some women get stuck, wishing, "Why can't I be like Solenn Heussaff or Georgina Wilson or Iza Calzado who had success fat-to-fab stories?"
One, according to fitness coach Armand Mendoza, "It could be that your fitness plan is not working for you."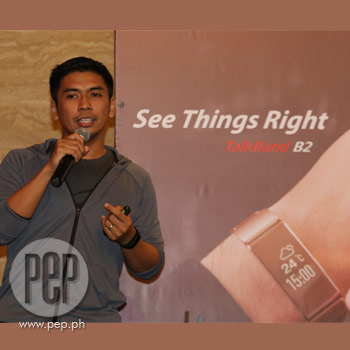 Two, lack of discipline, meaning you can't say no to carbs or lechon and other fatty foods.
Three, lack of motivation. This is self-explanatory (as if looking at your oversized self on the mirror is not enough reason to feel motivated).
At the launch of Huawei Talkband B2, a wearable device that functions as a "bluetooth earpiece" and a fitness tracker, Coach Armand gave the basic, basic things to remember before you start your lose-weight goals.
First, "identify your fitness goal."
Coach Armand asked, "Do you want to lose weight? Do you want to build endurance? Get stronger?
"Is it for sports training? Do you need help so you'll finish a race?"
Second, come up with a fitness plan.
This includes choosing the tools.
Did you know running doesn't have to be strenuous if you have the right pair of shoes?
At the launch of a brand of running shoes three years ago, this writer had the chance to interview Jennylyn Mercado, who said then, "Ang laking ginhawa nung nakahanap ako ng perfect running shoes.
"Mas magaan, hindi mabigat sa legs. Mas madaling itakbo."
Added to this step, Coach Armand underlined, "You need to have an exercise schedule... Please, follow it religiously."
Simultaneously, have a diet plan.
The fitness instructor to a lot of celebrities said, "This varies per person depending on physical activity."
He emphasized, "You can never, never skip meals."
Then sleep well, drink less, and walk more," reminded Coach Armand, who is also a fully certified Stott Pilates instructor.
Third, use the right device.
To those who do not have a fitness buddy, fret not, those wearables can be your reliable companion.
You said you lack motivation, right? You have more tamad than inspired days. Your enthusiasm wanes the moment you're about to start your fitness routine.
Well, if you have a tracker calculating the calories you burn, counting the number of steps you make, indicating your goals and achievements, then you have something to look forward to each day.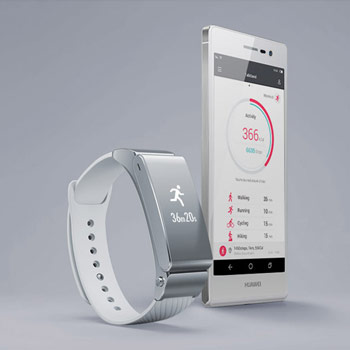 Nino Carandang, Huawei Philippines head for mobile broadband and wearables, enumerated all its functions and features yesterday, September 3, at the Isabela ballroom of The Shangri-La Makati.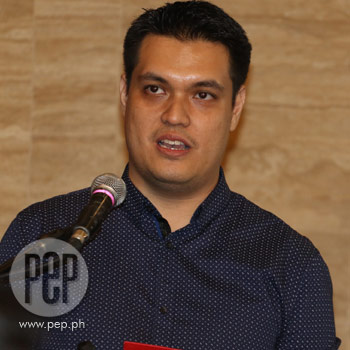 Huawei Talkband 2 can also (1) improve your sleep pattern (2) give health tips and heminders (3) find your phone (4) work as a remote for your selfies.
And since it also works as a bluetooth, you can talk and work out at the same time.
Battery, by the way, lasts for two days if you're a heavy user, according to Charles Wu, the country head for consumer business group of Huawei Philippines.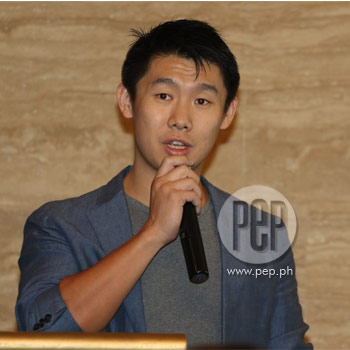 It's also fashionable—the Gold executive edition is priced at P7,990, while the black and white sport editions cost P6,990.
Fifth, earn what you eat.
Coach Armand said, "Eat right. Get hydrated. Have calorie awareness. Follow a meal plan."
Sixth, fuel your passion.
What motivates you?
"Engage in activities you love," advised the trainer.
This is very, very important because you may have been doing the wrong workout so things have not been working out.
You want to lose weight so badly, right?
Then choose an exercise or a workout you enjoy if you want to be happy all the time while doing it.
Lastly, it's best to start now so you won't procastinate and say this excuse, "Christmas season kasi."
As Carandang aptly put it, "Stop wishing. Start doing."