If you're feeling quite hopeless and keep telling yourself, "Hindi ka na papayat," hey, don't be such a nega.
You're not alone in your predicament.
Even some stars had to go through the fat to fab phase before achieving their desired body.
Now here's something to motivate you: photos and tales of Solenn Heussaff, Georgina Wilson, Rhian Ramos, Iza Calzado, Erwan Heussaff, Richard and Raymond during their chubby days.
Solenn was fat until she was 13. In school, she earned the moniker "Free Willy."
She was 20 when she decided to exercise regularly—like, do yoga four times a week and go to the gym four times a week.
She's been strict as well about her "no carbs rule" except when the ulam is bopis.
Solenn now has a to-die-for body, and was hailed by Esquire magazine as the sexiest woman alive.
Georgina Wilson was "40 pounds heavier" when she was younger.
And though she now has a slim figure, she's been consistent in all her interviews that maintaining her weight is a lifetime "mission," and acknowledged her "tummy" as the most "vulnerable" part of her body.
Georgina's first move was, "You just have to get out of the mentality of feeling sorry for yourself and for your body," she told Ricky Lo in an interview held three years ago.
Would you believe Iza Calzado used to weigh 220 pounds, and was called "baboy"?
The "junk food girl" had to resort to starvation, diet pills, and surgery to become thin.
Until she met this guy who inspired her to take the healthier route: regular exercises and well-balanced diet.
Iza had long accepted she'll never be as thin as Anne Curtis or Isabelle Daza, but she's happier about her weight and more comfortable with her curvaceous body.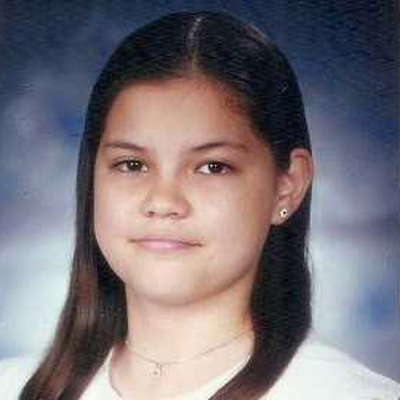 Ten to 15 years ago, Rhian Ramos was chubby.
In an interview with "The Freeman," she related, "I have this thing kasi na when I'm sad, bored or even when I'm full, I eat. So that's why I got so big."
At the age of 13, Rhian decided to stop her excessive eating habit.
Add to this, she went swimming and hit the gym regularly.
Look at her model figure now!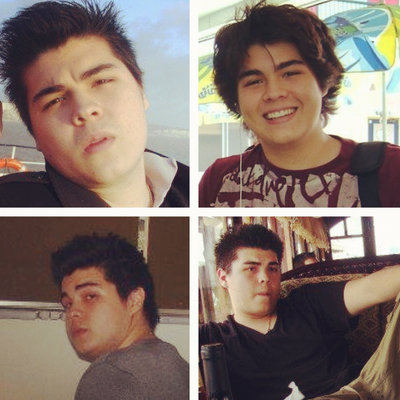 Believe it or not, Erwan Heussaff was like 240-245 pounds when he was a kid.
He shed off the 91 pounds in four years, and now maintains his lean 150 lbs. Thanks to cooking and eating healthy plus gym workouts and triathlon.
Last but not the least, the adorable Kambal Tuko that became popular in the late '80s.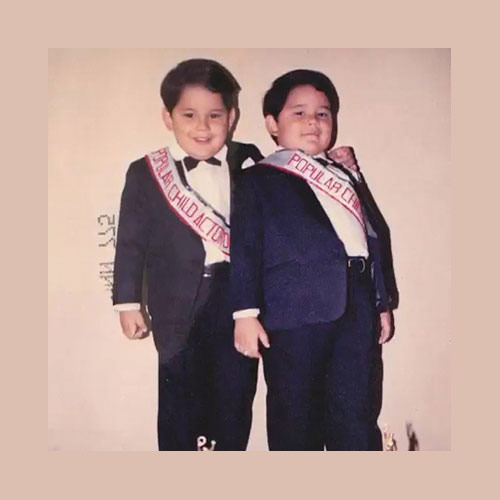 Photo: @mondgutierrez on Insgtagram
Knowing they both have the tendency to become bigger, Richard and Raymond Gutierrez make a conscious effort to live healthy.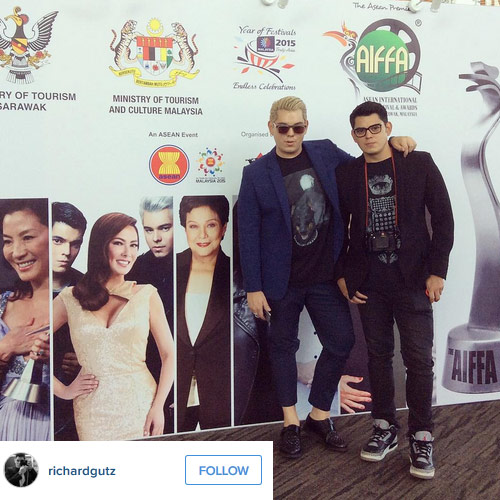 Feeling better? Feeling motivated? Ready to start your own fat to fit and fab transformation? Good luck!