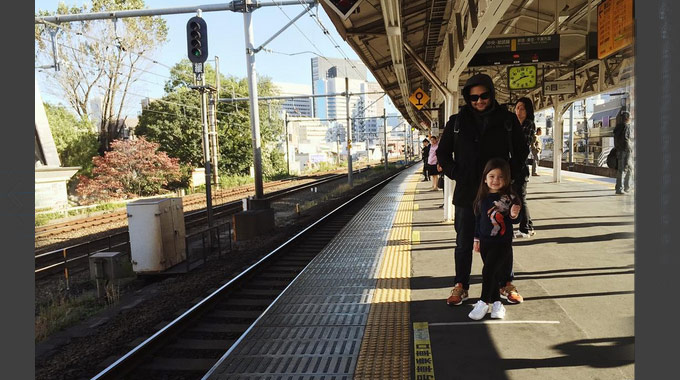 IMAGE @andieigengirl on Instagram
---
Andi Eigenmann's daughter Ellie, who's turning four on November 25, is starting early as a fashionista.
She's getting her mom's knack for fashion.
Andi posts photos of Ellie on Instagram and calls them #OOTDgoals for toddlers.
Check out FemaleNetwork.com 10 reasons why they are the cutest mommy-daughter tandem.
READ Andi Eigenmann and daughter Ellie share passion for fashion
Here are 10 of #theBelle Elli's latest #OOTDs:
Andi and Ellie have a candid shot while crossing the busy streets of Shibuya, Japan. Take note of how coordinated their outfits are.
Ellie, like Andi, prefers comfortable clothes.
The cold weather is a good excuse to wear this cute coat.
Back home, even Ellie's "dressed-down" look is on fleek.
The mommy-daughter duo around their village.
You will almost mistake Ellie for Andi when you first glance at this photo, right?
Ellie chooses her own clothes, and she has clearly developed a good fashion sense.
Ellie wore this adorable dress for a day out with Mommy.
This Rajo Laurel dresss is no biggie for Ellie.
A new fashionista, indeed, is on the rise—and she's just three years old!