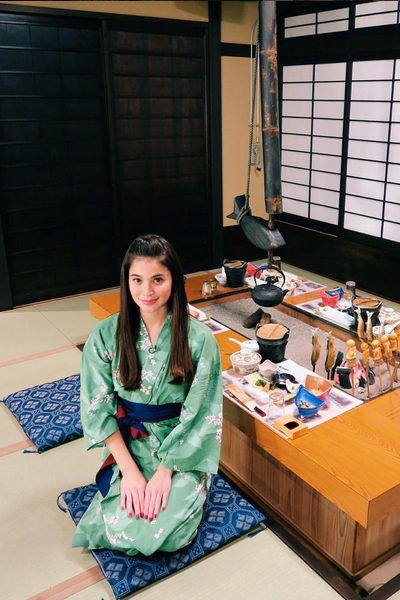 IMAGE @annecurtissmith on Instagram
---
A few weeks before Christmas Day—December 6, to be exact—Anne Cutis flew to the land of the rising sun, Japan.
Currently one of Pinoys' favorite tourist destinations for its unique culture and cuisine, the Kapamilya star uses the hashtag #ANNEsayasaJapan to chronicle the highlights of her trip.
ABS CBN's noontime show It's Showtime will also feature Anne's travel tales, according to the actress-host's Instagram.
But for now, here's the sneak peek.
Wearing a Japanese traditional garment Kimono, Anne tasted some authentic local Iya dishes at the Hotel Kazurabashi, Iya Valley, Tokushima, Japan.
The local specialties: iya kazurabashi, dekomawasi, and ayo no shoyaki.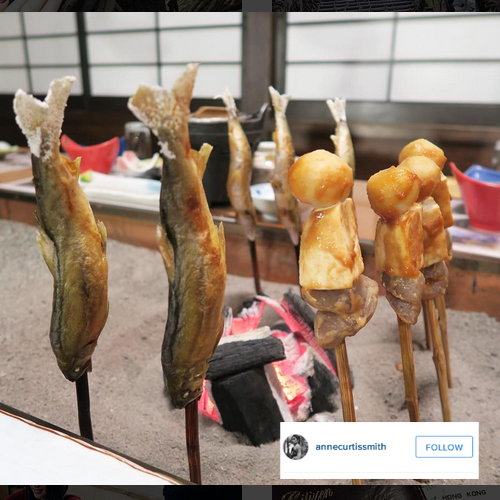 Japanese breakfast, anyone?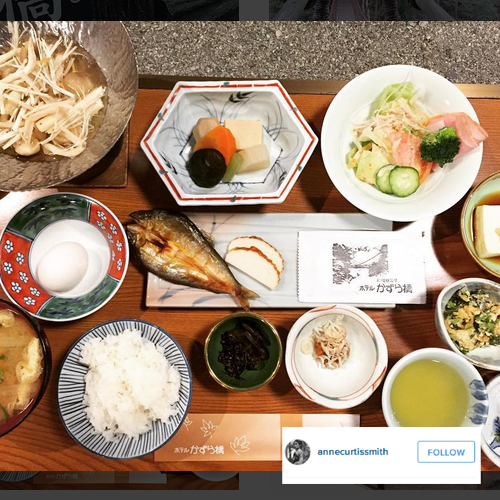 Anne with her make-up artist/friend Raymond Santiago learned the art of traditional Japanese indigo dyeing, Aizome.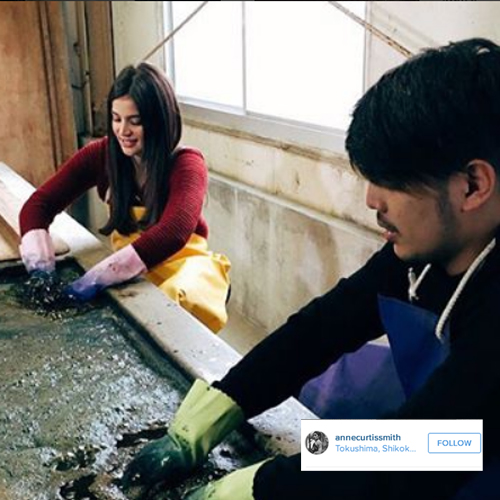 The famous Kazurabashi Bridge.
On Instagram, Anne wrote, "They say the Kazurabashi Bridge was once built by the Heiki clan and was made purely out of wood and vines so that it could be cut easily when their enemies would try to enter the valley."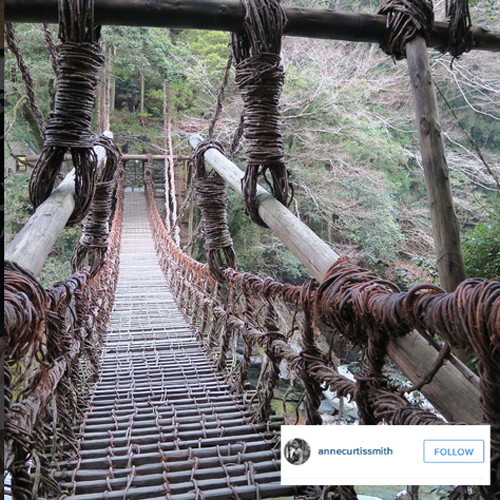 Anne in Kotahira Gu Shrine.
To reach this sacred place located at the mountaintop, you need to take 1,368 stone steps.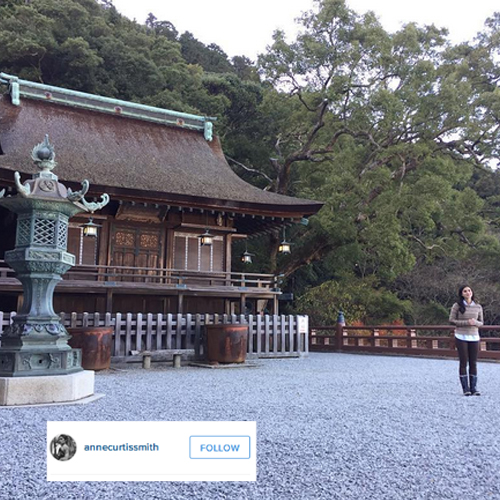 Also in Tokushima is Handa, which is famous for its Somen noodles.
Anne experienced what it is like to make these thin, white Japanese noodles.
She also made some Udon noodles.
"They have a very special and unique way of making them. Nakakatuwa," Anne said.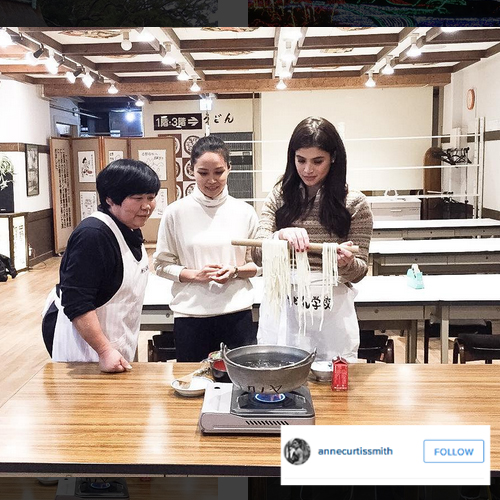 Yamaroku Shoyu or Soy Sauce in Japan is "not your typical Soy Sauce," that's why Anne will be bringing home four bottles of different kinds.
Here's Anne's picture with Mr. Yamamoto, the Owner of Yamaroku Soy Sauce Brewery.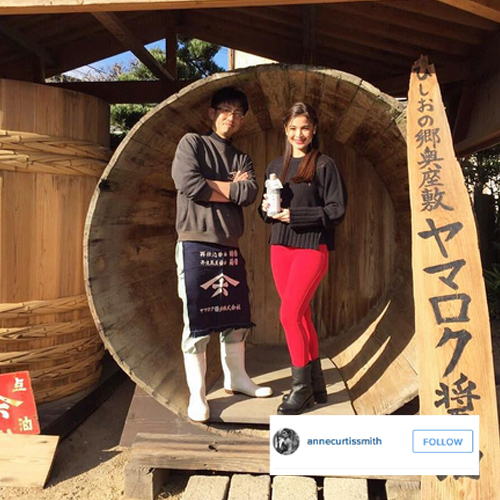 Meet Little Mizuha, the newfound friend of Anne.
Anne to Mizuha: "Thank you for being as sweet as the lollipop you gave me.
"You have won a place in my heart. I hope to see you in the Philippines one day."
ADVERTISEMENT - CONTINUE READING BELOW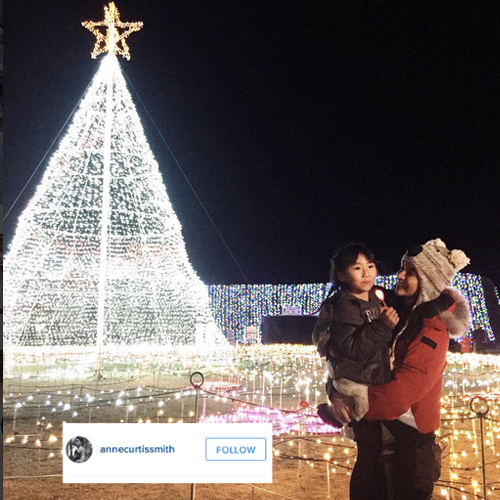 View Anne's travel photos in Japan on her Instagram @annecurtissmith.