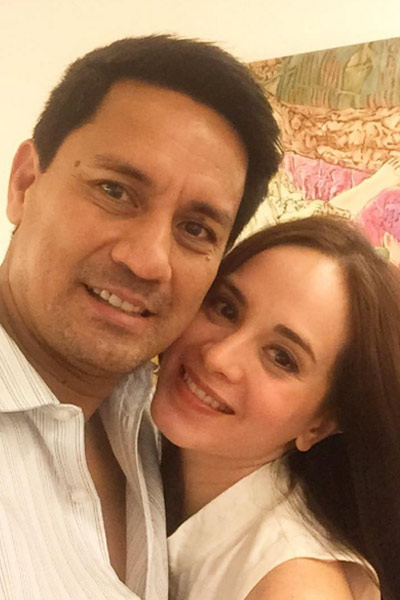 IMAGE @lucytgomez on Instagram
---
Richard Gomez and Lucy Torres-Gomez have been married for 17 years, but to this day, they still exchange love notes.
On their separate Instagram accounts, Richard and Lucy never fail to mark their special days with sweet messages to each other.
As Lucy celebrates her 40th birthday today, December 11, Richard posts a short greeting on his Instagram, making his wife one of the women women love to envy.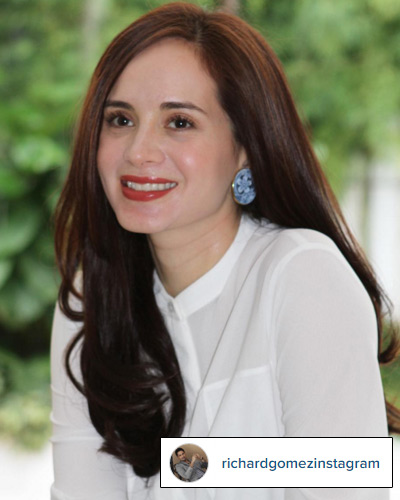 ADVERTISEMENT - CONTINUE READING BELOW
He writes: "You are the lovely face i see every waking morning for the past 17 yrs and i will never grow tired seeing you smile at me evey time i wake up for the next 50 yrs or more.
"Happy birthday my love! May you be a continued blessing to many people. Iloveyou!!!"
For Lucy's part, she posted a lengthier message for her husband's birthday last April 7.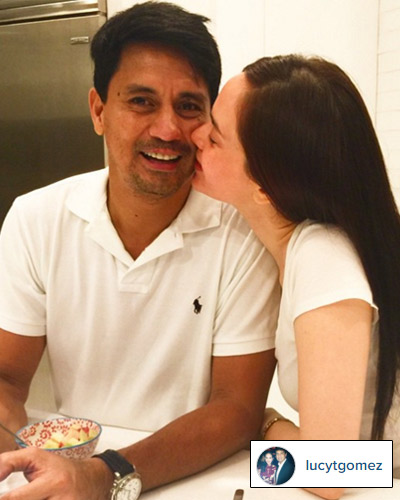 ADVERTISEMENT - CONTINUE READING BELOW
Lucy captioned: "My dearest @richardgomezinstagram, yours is a love gentle and stong. I celebrate all that you are, all that you are yet to be.
"Thank you for never being predictable and boring, for being passionate about all that you take on, for always making me laugh, for being a wonderful and loyal friend to many, for being a great father and the best husband a wife could ever pray to have.
"You are, many times over and over, my answered prayer, my dream come true. Happy birthday, my love. I pray that God blesses you always, in every way that matters."
17 YEARS AND COUNTING. Every April, Richard and Lucy also celebrate their wedding anniversary on the 28th.
And part of their celebration are these super-sweet messages on Instagram.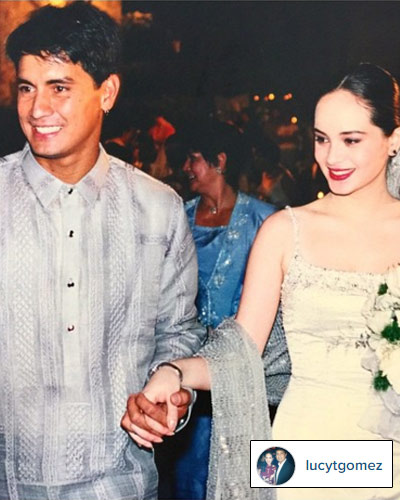 ADVERTISEMENT - CONTINUE READING BELOW
This year, Lucy posted their wedding photo with the caption: "My dearest love @richardgomezinstagram, In April 28, 1998 I walked down the aisle of Sts. Peter and Paul Parish in Ormoc City into arms, and into my forever.
"Seventeen beautiful and wonderful years later, you still take my breath away. And to borrow the words of a beautiful song, I want you to always know that 'all of me, loves all of you'.
"Happy anniversary, sweetheart. Ours is my favorite love story.
"Cheers to the next seventeen, and beyond."
Richard posted a collage of their photos together through the years.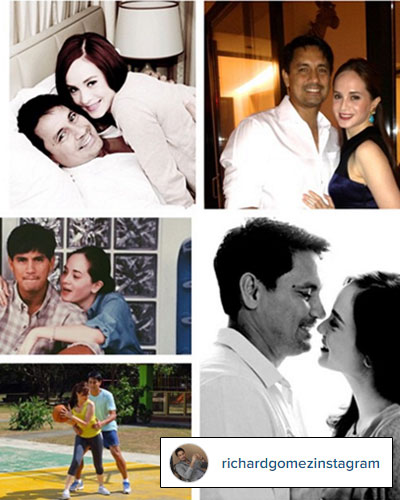 ADVERTISEMENT - CONTINUE READING BELOW
His message: "It seems only like yesterday when we started this journey of life together. life w you has been so much fun, relaxed and meaningful.
"Thank you for loving the people close to my heart, my friends, juliana and for always making me feel special.
"I always pray to God to keep us happy and healthy all the time so we may continue to grow and enjoy this journey of love forever. Happy 17th anniversary!"
He ended it with the hashtag #kalurkydiba and tagged his wife.
With these kinds of love notes, how can Richard and Lucy not be in your list of relationship goals?
For one, their daughter Juliana is their number one fan.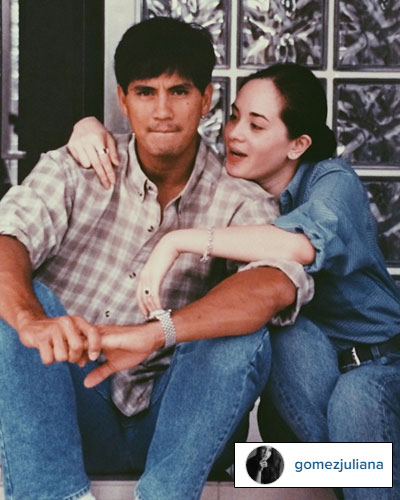 ADVERTISEMENT - CONTINUE READING BELOW
Last Valentines Day, she posted a throwback photo of her parents and captioned it "OTP," meaning "One True Pair."