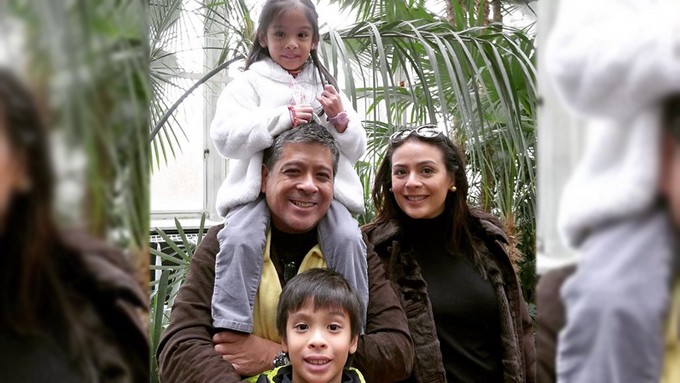 ---
On December 19, Dawn Zulueta and her family flew to the United States for winter holiday
The actress, her husband—Davao del Norte Representative Anton Lagdameo Jr.—and their kids seem to enjoy white Christmas, which they also had two years ago.
Who wouldn't with the snow blankets transforming the streets into Winter Wonderland.
And though the below-zero-degree Celsius weather is no fun, it's quite easy to be fashionably comfortable with anything thermal, bonnet, earmuffs, gloves, jackets, shawls and scarves, and jacket or coat or sweater.
Here are some photos of Dawn and her family while enjoying their holidays in the U.S.
Dawn spent a warm and cozy family night  at their home in Franklin Lakes, New Jersey with the "lovely scent of pine trees and cool mountain breeze."
Franklin Lakes was ranked as the 17th  highest-income places in the United States.
Dawn took a photo with her husband Davao del Norte Rep. Antonio Lagdameo Jr. and mother-in-law:  "Earlier today with my beautiful mother-in-law. #HindiAkoSipsip #SweetLangTalagaAko #LoveYouMa #winterholiday2015"
ADVERTISEMENT - CONTINUE READING BELOW
The Lagdameo clan enjoying a sumptuous lunch at Legal Sea Food, which is said to be the best in northern New Jersey.
Dinner in New York!
Dawn and other members of Lagdameo family picked La Grenouille, a French restaurant.
Aside from the food, Dawn also liked La Grenouille's beautiful interior.
After dinner, the lovely couple decided to take a walk and check out the scenery.
For more  #winterholiday2015 updates of Dawn, visit her Instagram: @dawnzulueta.