"Can I see the ring?"
This is the usual reaction when an engagement is announced.
Next is the showing of the ring finger; the rock is scrutinized.
Depending on the size of the rock, kibitzers may sneer, "So what if her bling is huge? Why the big fuss?"
But, really, people relish talking about engagement rings for several reasons.
One, it's a milestone for the betrothed. "Yay, ikakasal na siya!"
Two, it's just hard to miss that sparkly thingy on her middle finger.
Since getting engaged has become a trend of sorts in showbiz since 2014, we've listed down a few things we have learned about engagement rings.
1. Shape matters.
The most popular shape is round, such as Solenn Heussaff's and Chynna Ortaleza's ring.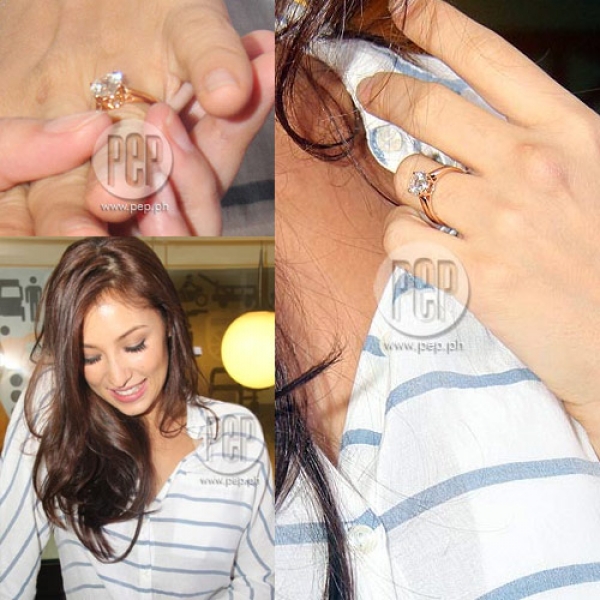 Mark Atienza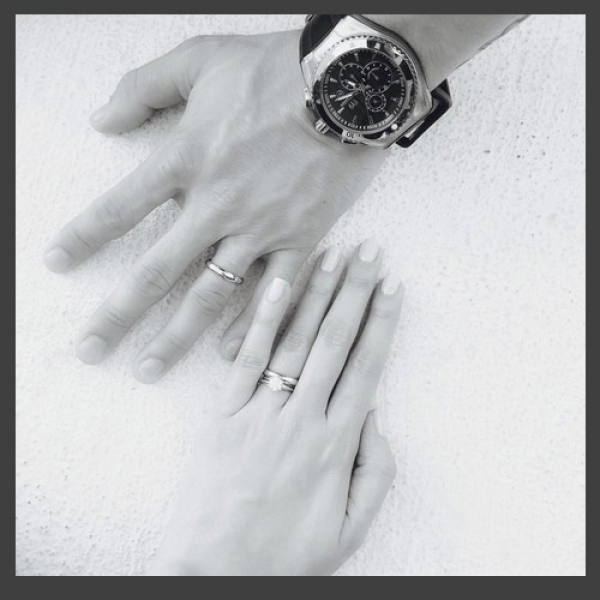 @chynsortaleza on Instagram
But diamonds come in various shapes: oval, pear, marquise cut (football-shaped), and princess (square).

Zsa Zsa Padilla's ring is emerald cut.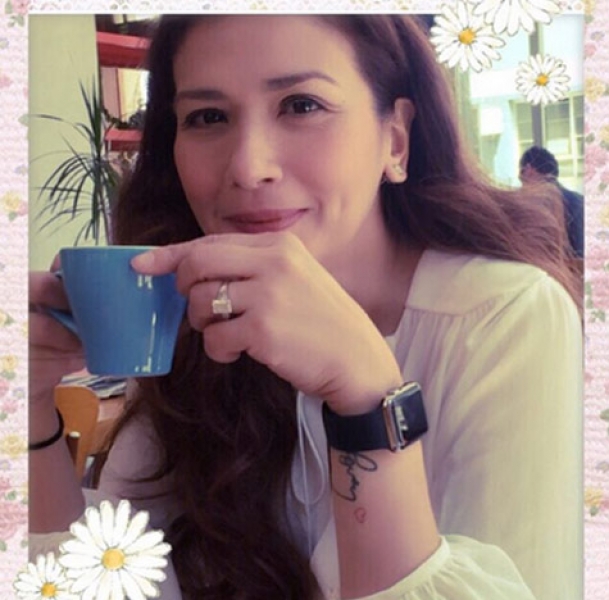 @zsazsapadilla on Instagram
2. The cut adds to the sparkle factor.

See those kite-shaped and triangular patterns in a diamond?
They're the angle of facets, which, according to JewelersMutual.com, lends "brilliance and fire."
Most popular is the round brilliant cut because of its 58 facets that reflect light.
But to get things more complicated, the depth of the cut also enhances that glitter.

If it's too shallow, the light goes through the bottom; if it's too deep, light refracts and passes through the side; if it's well-cut, it reflects back to the surface and shines!
See how Nikki Gil's ring shine bright on her right hand?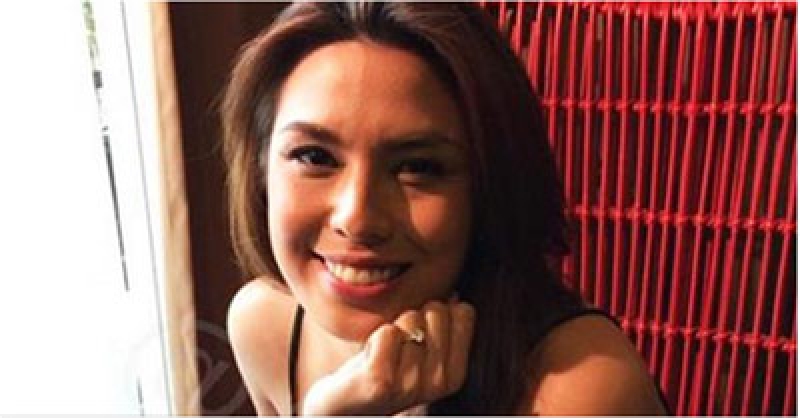 @nikkigil on Instagram
3. Setting counts.
It really has to be securely fastened, because nobody wants to lose that precious gem.
Four-prong settings are more common among the stars' rings.
Check out the one on Valerie Garcia's finger, which was given to her by fiancé Lloydi Birchmore at the rooftop of Tide's Boracay on January 1.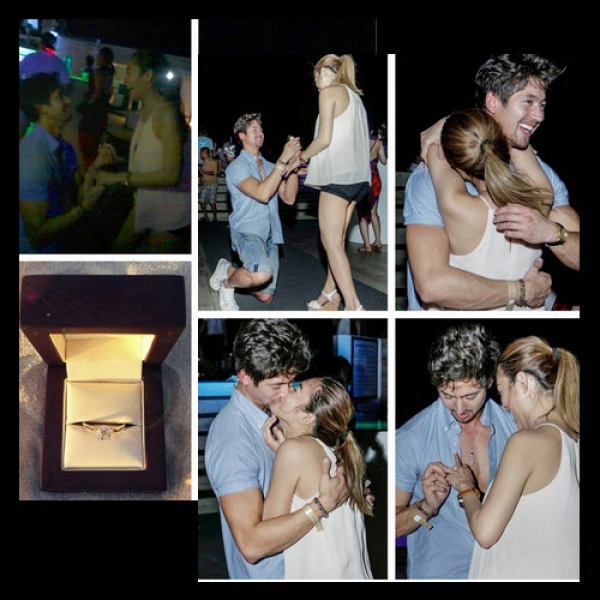 @valeriebangsgarcia on IG
4. The 4 Cs of Diamonds
The ring's price is largely determined by color, clarity, cut, and carat.
Ergo, a huge diamond is not necessarily expensive if the Clarity is "I," which stands for "Included," which means "Inclusions are obvious under 10x magnification which may affect transparency and brilliance."
FL or Flawless means your rock has no inclusions and blemishes.
Other categories: (IF) Internally flawless; Very, Very Slightly Included (VVS1 and VVS2); Very Slightly Included (VS1 and VS2); Slightly Included (SI1 and SI2).
The color is also a consideration because not all diamonds are colorless.
The pink and blue ones are said to be the most valuable because they're rare.
D-grade is as clear as a drop of water, while Z (the least expensive) is almost yellowish.
Look at Pauleen Luna's three-carat solitaire ring which Vic Sotto bought in Hong Kong.
It's easy to understand why it's worth 1.5 million pesos!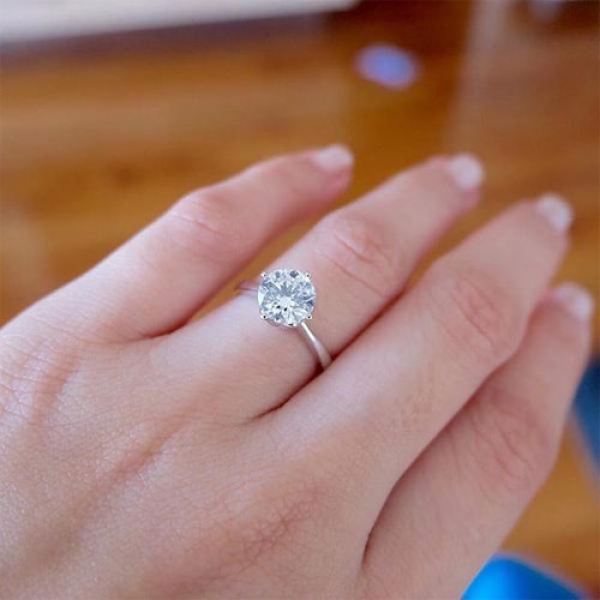 5. More bling rings
Last year, Desiree del Valle received a Princess Cut Three-Stone ring from fiancé Boom Labrusca.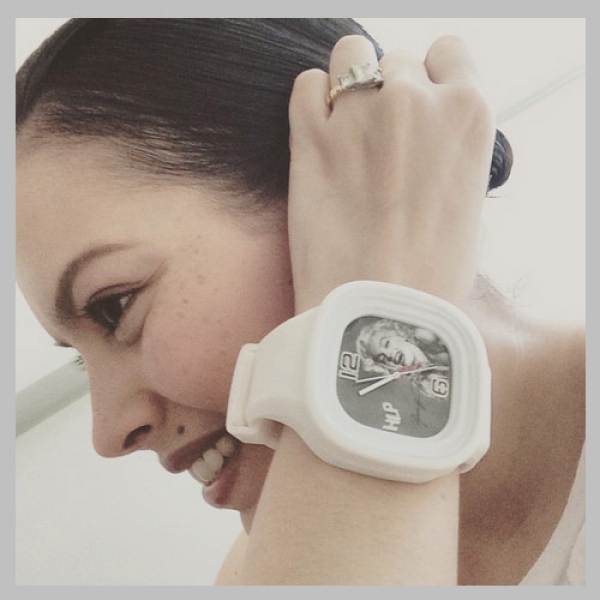 Jeremy Marquez gave Gwen Zamora a huge diamond ring adorned with smaller diamonds.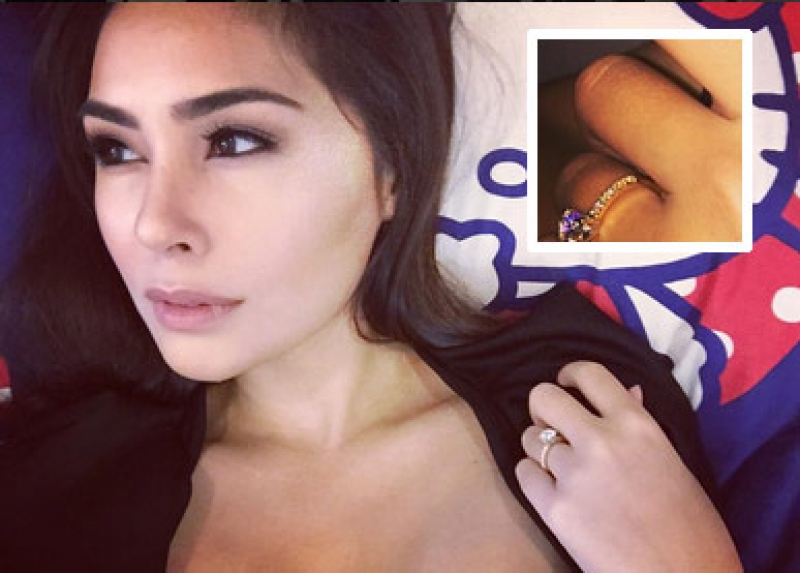 6. Israel diamonds seem to be all the rage.
Usually, the diamonds out in the market are from South Africa.
The ones bought in Israel are of same quality as South African diamonds but a lot cheaper.
Cristalle Belo became the envy of so many girls when fiancé Justin Pitt gave her a custom-made 3.1-carat cushion-cut diamond ring with a halo of smaller diamonds on a diamond-studded band from jeweler and gemologist Stephen Lloyd, who bought it in Israel.
Underneath, there was a lone orange (her favorite color) gemstone.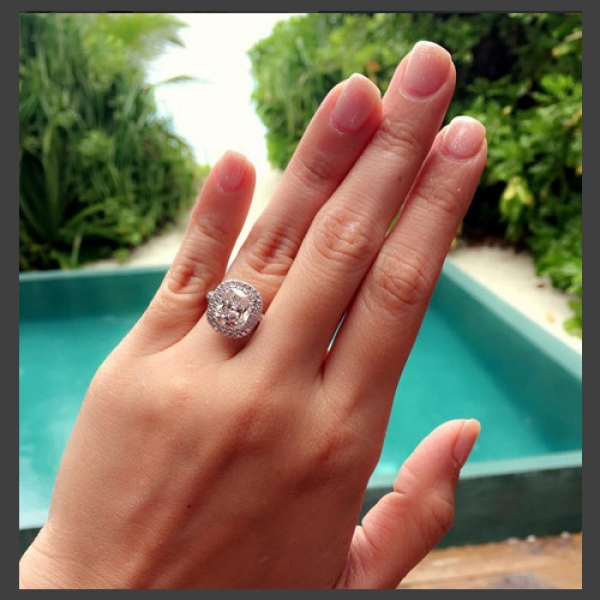 @cristallebelo on Instagram
7. Non-traditional engagement rings
Before Princess Diana got engaged to Prince Charles in 1981, she was asked to pick a ring.
Her choice was a diamond-studded 18-carat oval Sapphire ring, which is now in the hands of The Duchess of Cambridge, Kate Middleton.
In local showbiz, Karylle and Nikka Martinez also received a blue gem with a ray of diamonds from Yael Yuzon and Patrick Garcia, respectively.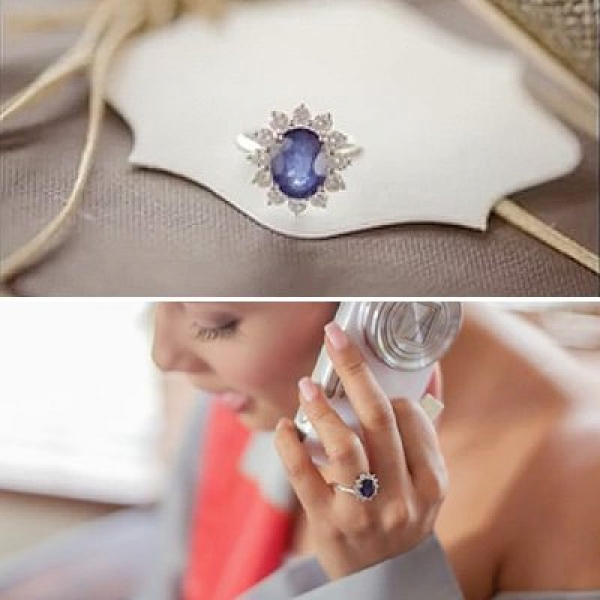 @anakarylle on Instagram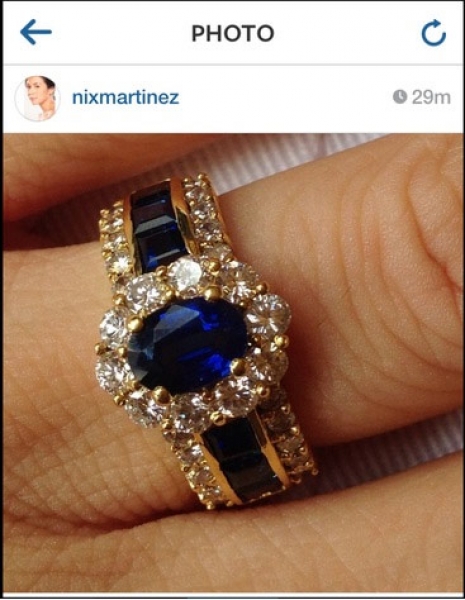 On the other hand, Cristine Reyes received a diamond-encrusted emerald ring from her now-husband Ali Khatibi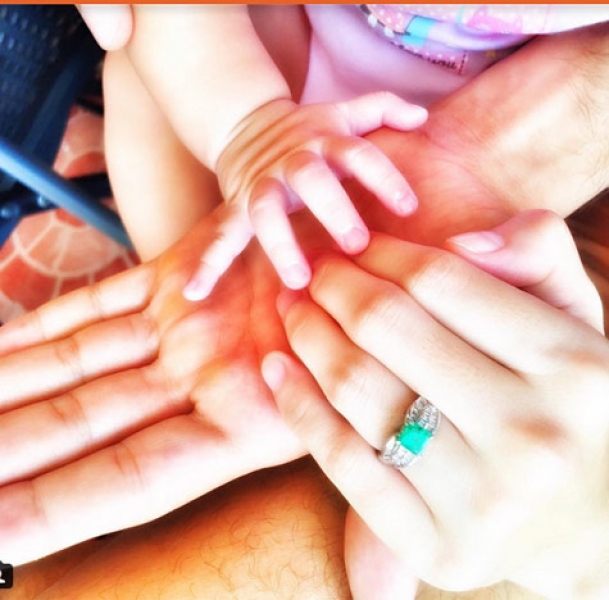 @queencristinereyes on Instagram
But perhaps, aside from the ring, the more important thing is how the guy proposed. That's when the entire engagement thingy becomes truly priceless.