The reign of television over cinema that began in the 1990s flowed into the 21st century in Philippine showbiz.
With the teleserye ruling primetime entertainment despite the surging popularity of reality TV, networks have gone on overdrive mixing and matching love teams to win the hearts of fans in the ratings game.
But with social media out there watching, the noisiest ravers and ragers ever, the jury is still out for the present-day love teams.
Can they survive without the other?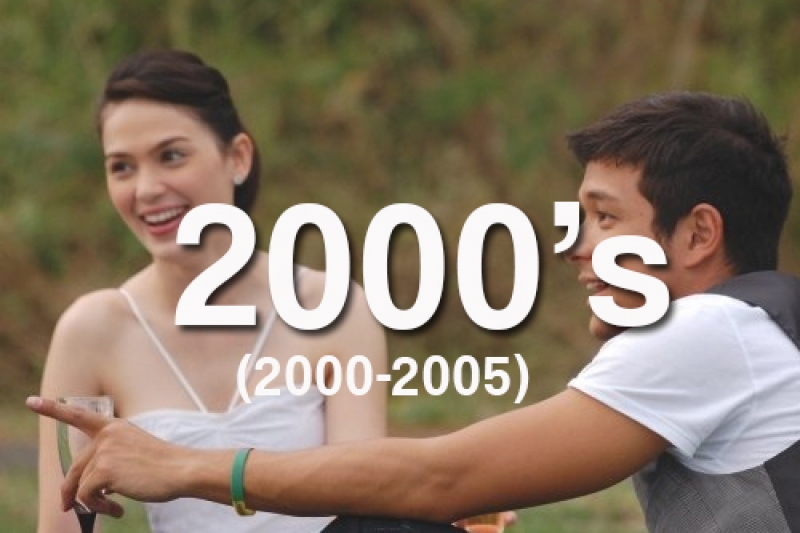 Google
Who among the hottest love teams will keep the love of their fans the longest is a tough question.
The answer may be in the stars themselves. Here are their stories.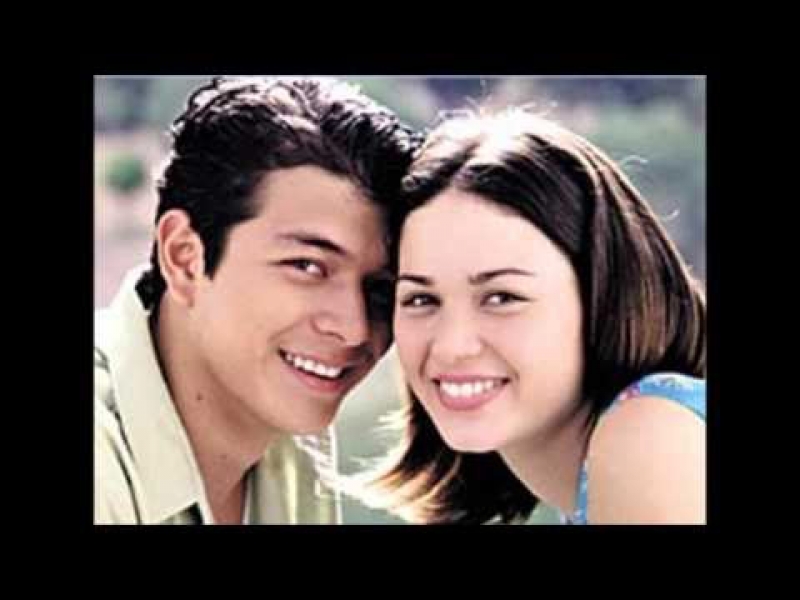 Google
TIN AND ECHO: 5 years

The original Pangako Sa 'Yo, with Kristine Hermosa and Jericho Rosales depicting the epic love story of Angelo and Yna, captivated audiences from 2000 to 2002.
The fans were so totally hooked on them that Echo and Tin were probably the busiest love team in those two years.
They appeared in two feature films--Trip (2001) and Forevemore (2002)--while their teleserye was still running.
If the tagging of love teams with their combined names were invented then, they would have been christened JerK or something like that.
As it were, Echo and Tin became household names and when their romance turned from reel to real, their fans just could not get enough of them.
In 2003, they were seen in the movie Ngayon'g Nandito Ka and in the teleserye Sana'y Wala Nang Wakas.
But the story of Echo and Tin did not follow the happy endings of their teleseryes.
They broke up, much to the disillusionment of their followers.
His name was linked to Cindy Kurleto, while she fell for Diether Ocampo.
He found new love in Heart Evangelista; she married Oyo Sotto.
In 2009, Kristine and Jericho reunited in Dahil May Isang Ikaw, perhaps to test the waters if the magic of Echo and Tin was still there despite their separate loves.
But so much had gone under the bridge, sweeping away the fans.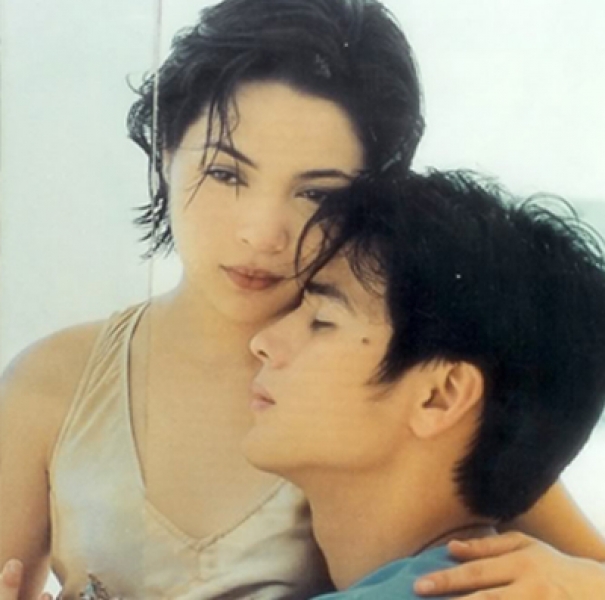 Google
JUDAY-PIOLO: 4 years

Wowie de Guzman himself had admitted that his showbiz career floundered when his love team with Judy Ann Santos ended.
On the other hand, Judy Ann had established herself as a star in her own right. Still, the network was hard-pressed to find her next on-screen partner.
And then Piolo Pascual came along.
Producers spotted the upcoming actor as a potential leading man for Judy Ann when the two appeared together in the movie Kahit Isang Saglit (2000).
The following year, they were paired in the comedy drama Bakit 'Di Totohanin.
Fans perked up to the budding love team and gave their full support to the pair's romantic-comedy Til There Was You and first teleserye Sa Puso Ko Iingatan Ka, both in 2003.
Although their on-screen tandem created quite a buzz in fandom, Judy Ann and Piolo did not do another project together until three years later.
In 2006, they returned in the teleserye Sa Piling Mo and in the movie, Don't Give Up On Us.
But in that same year, Juday was also paired with Ryan Agoncillo, her leading man turned real-life partner.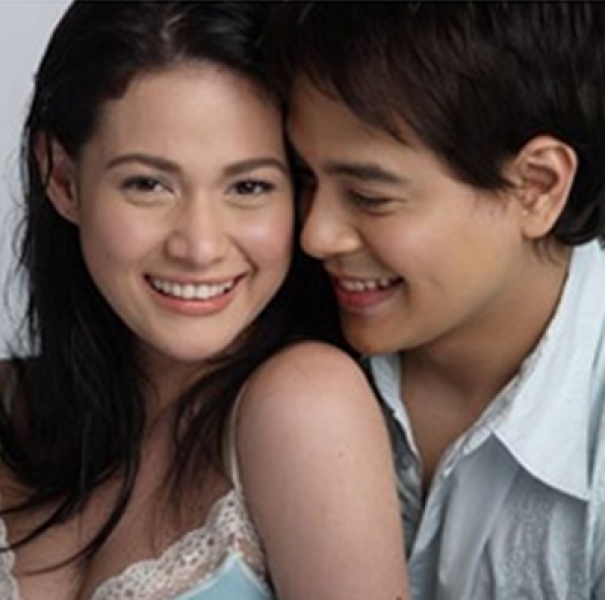 Google
John Lloyd and Bea: 14 years so far
They came closest to recapturing the critical and commercial success of Guy and Pip.
They first appeared in Kay Tagal Kitang Hinintay (2002), where a young John Lloyd Cruz played Yuri while a fresh-faced Bea Alonzo played Katrina.
The original intent of the series was to launch the tandem of John Lloyd and Dimples Romana, who played Yuri's childhood friend.
A screen test of John Lloyd and Bea together, however, changed the course of the teleserye.
But it was in Kay Tagal Kang Hinintay, which aired from 2002 to 2003, that the on-screen chemistry of John and Bea truly resonated with the fans.
Just as soon as it ended, John Lloyd and Bea starred in It Might Be You, their first teleserye as lead stars. It aired for a full year, from December 2003 to December 2004.

And even before it ended, they also made their first solo movie together, Now That I Have You, which was released in August 2004.
John Lloyd and Bea became perennial on-screen partners, and their avid fans literally saw them grow as actors.
In 2007, their movie One More Chance converted new fans. John Lloyd and Bea did the unthinkable—they made their characters Popoy and Bashia famous.
Eight years later, Popoy and Bashia's A Second Chance, the sequel to their love story, broke box office records.
One thing that can be said about John Lloyd and Bea's tandem is its honesty.
There was never an instance the two were seen flirting with each other off screen. Media would have had a field day reporting it. Nor did they dangle any wrong ideas to their fans.
They are actors, first and foremost, not an appendage. They follow separate career tracks, each gaining a solid fan base.
Their chemistry on-screen has kept the love team of John Lloyd and Bea alive all these years as seen in their romantic films Miss You Like Crazy (2010), The Mistress (2012), and their comeback teleserye, A Beautful Affair (2012).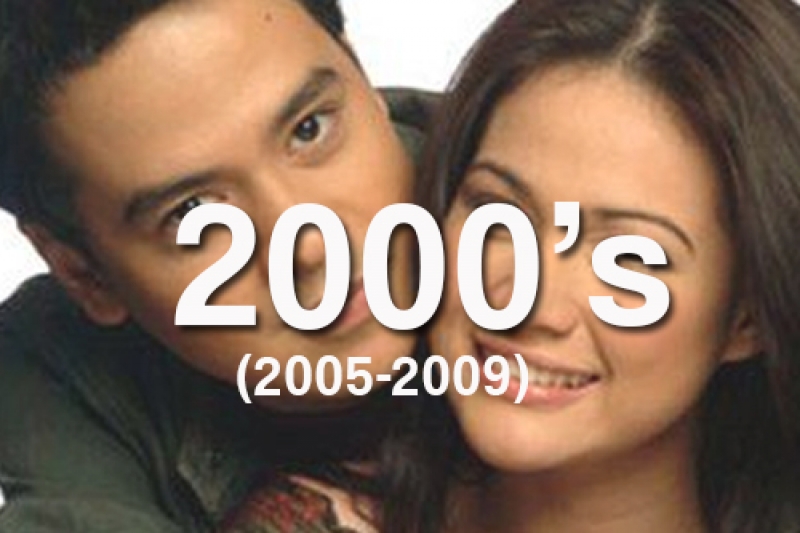 Google
The second half of the 2000s ushered in a sudden influx of love teams.
In 2003, talent search competitions started penetrating the television scene.
Shows such as GMA's Starstruck (2003) and ABS-CBN's Star Circle Quest (2004) had produced phenomenal pairs.
In 2006, when reality television proved a bankable genre to local audiences, ABS-CBN launched Pinoy Big Brother Teen Edition, which served as another entry point for teen hopefuls.
By this time, Starstruck had already finished Season 3 and was working on Season 4.
Star Circle Quest already had its second season for the teen edition.
Suddenly, formulating the next big love team became much easier.
Google
MARK-JENNYLYN: 3 Years

As the first Ultimate Male and Female Survivors, their fans looked forward to seeing more of their new idols.
Mark Herras and Jennylyn Mercado joined the teen-oriented show Click in 2004, and established their team-up further in the film So Happy Together in the same year.
In 2005, Mark and Jennylyn's projects were mostly films, including Joel Lamangan's Blue Moon that won Best Picture that year.
Jennylyn also won awards for her role as Cora.
Their tandem reached their peak when they became part of GMA's epic fantaserye, Encantadia.
After Mark and Jennlyn broke up in real life, it took seven years for the two to share the screen again.
In 2014, they rekindled their love team in GMA teleserye Rhodora X.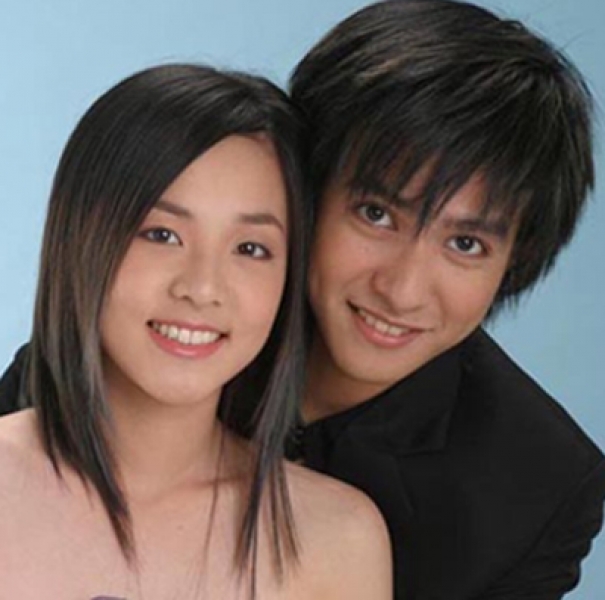 HERO-SANDARA: 1 year

Arguably the most short-lived love team on this list, Hero Angeles and Sandara Park won the first season of Star Circle Quest.
Sandara was the Voters' Choice, but came up short of votes as Hero won as Grand Questor.
Nevertheless, fans adored this team-up for their resemblance to the characters in the popular Taiwanese drama Meteor Garden.
After their win, Hero and Sandara were cast in two shows: Krystala and SCQ Reload: Ok Ako!
Later that year, they starred in their first film with Kristine Hermosa, Diether Ocampo, Heart Evangelista, and Geoff Eignemann for the romance anthology, Bcuz Of U.
In 2005, they had their first and last solo film together, Can This Be Love.
Their LQs (lovers' quarrels) and Hero's career decisions led to the demise of their love team.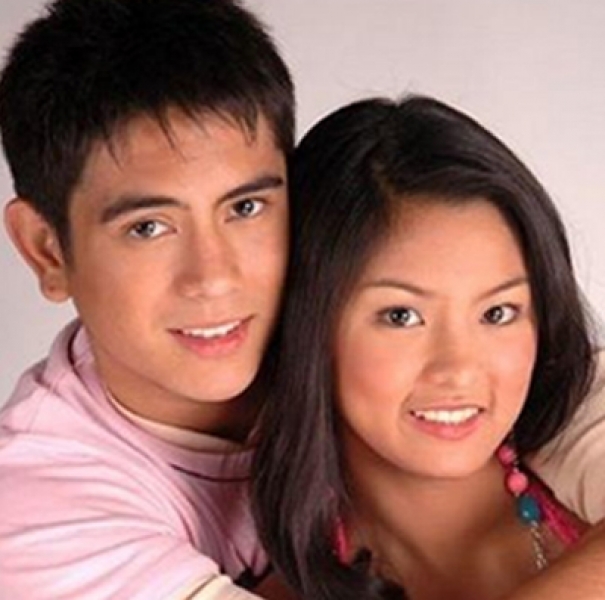 KIMERALD: 4 years

In 2006, Pinoy Big Brother introduced a Chinita girl from Cebu named Kim Chiu.
Two of her housemates were smitten, and the show conceived a love triangle with Mikee Lee and Gerald Anderson.
With Kim emerging victorious in the first season of the reality show, it was her love team with Gerald that flew.
Known to fans as Kimerald, their on-screen tandem started the trend of love team monikers that fused the partners' names together.
Together, they had four films. The last one, Till My Heartaches Ends (2010), held the promise of mature projects for both.
But their real-life romance messed up their on-screen relationship.
They were reunited in the romance anthology 27/7 in Love in 2012.
Their fans, however, had moved on.

Google

ANGEL-RICHARD: 3 years
In 2002, Richard Gutierrez and Angel Locsin were cast as twins on the teen show Click.
It wasn't until 2004 that their pairing was fully realized via Mulawin, which soared with the love story of Aguiluz and Alwina.
This was their solo teleserye together as their next projects were mostly films: Let the Love Begin in 2005 and Mano Po 5: Gua Ai Di in 2006.
Before Angel transferred networks, their last film was 2007's The Promise.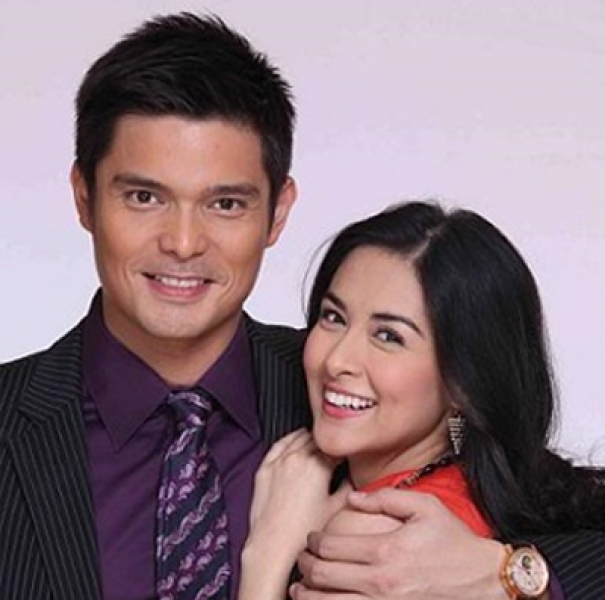 Google
DONGYAN: 9 years so far

Likely the one with the most successful love-team story so far, Dingdong and Marian proved that there can be real-life happiness with a successful love team.
GMA's first remake of the Mexican hit MariMar brought the future Mr. and Mrs. Dantes together.
Nothing sparked yet between them, but they starred in one primetime GMA teleserye for the next three years and earned the title of Kapuro Primetime King and Queen.
Their last GMA teleserye was My Beloved in 2012.
In December 2014, Dingdong and Marian's "royal wedding" took place at the Immaculate Concepcion Church in Cubao.
SUCCESS FACTORS: During this time, text messaging was increasingly becoming the norm in communication.
Producers capitalized on the technology and added votes via text to determine the winners in Starstruck, Star Circle Quest, and Pinoy Big Brother.
In the talent searches, contestants relied on the public vote to win, while reality competition was entirely dependent on the contestant's personality.
It can be implied that love teams need to have a personality of their own rather than simply associating themselves with a genre of film or television.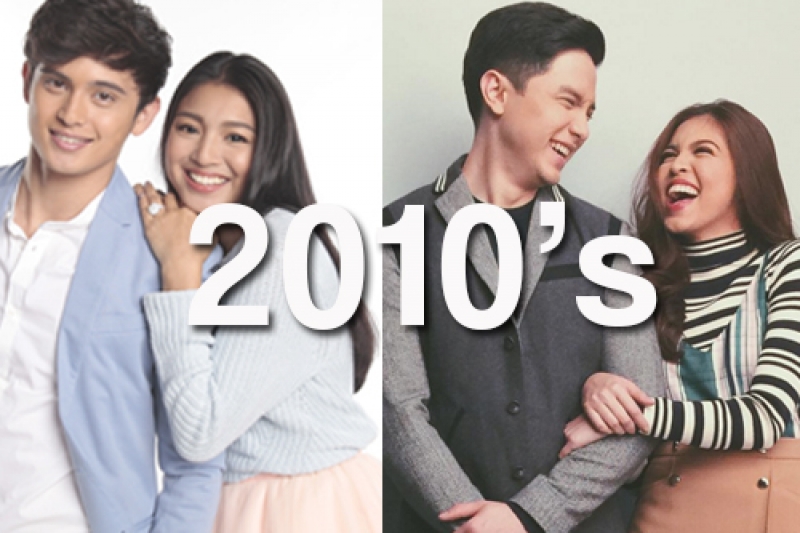 ABS-CBN / @mainedcm on Instagram
The reigning love teams today depend on the sheer devotion and dedication of their fans more so now than before.
As much as their projects are avenues to showcase the acting depth and range of the love teams, it becomes a requirement for the story to relate to the fans to stir up their interest.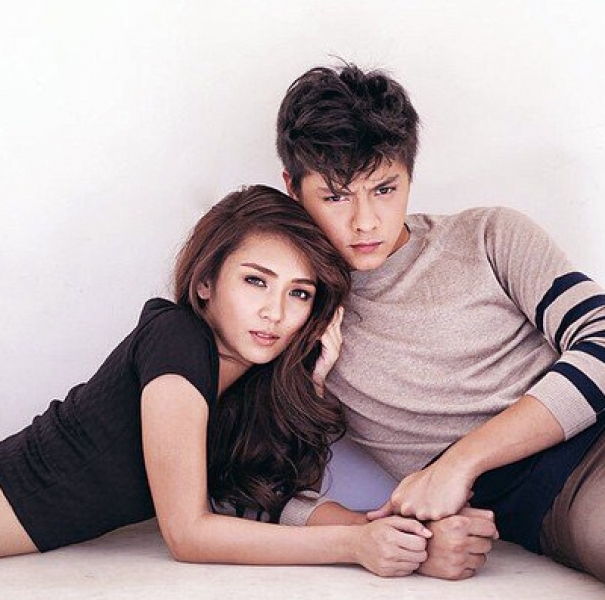 Bench
KATHNIEL: 5 years so far (2011-Present)
Kathryn and Daniel were the first of the millennial love teams to revive the audience's innate fondness of teen romance.
Their presence in the teen show Growing Up in 2011 drew so much attention that it resulted in Kathryn getting the lead role in 2012's Princess and I with Daniel and Enrique Gil as her leading men.
Producers wanted to see which pairing would strike a chord with the fans.
As the story progressed, it was clear that KathNiel was the closest to the audience's hearts and within the same year, they were featured in two films, 24/7 in Love and Sisterakas.
In 2013, they starred in their first solo teleserye Got To Believe and in their first solo film Must Be Love.
In their film She's Dating The Gangster, which was based on a best-selling novel, Kathryn and Daniel were challenged to play their characters at different points in their lives.
Their most recent project was the remake of 2000's Pangako Sa 'Yo.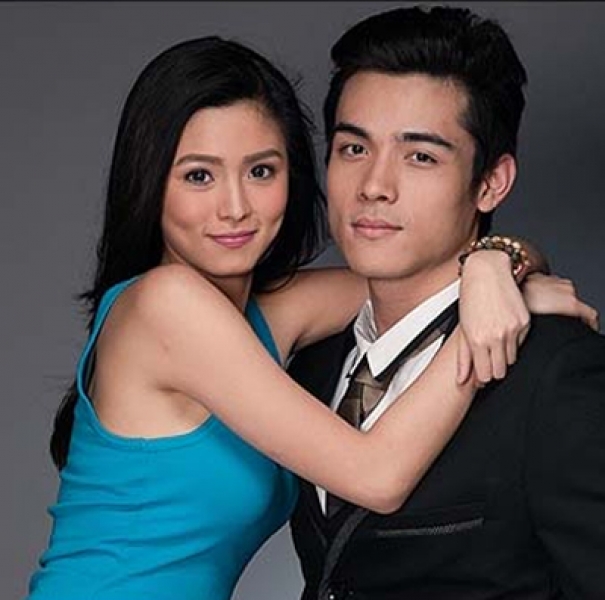 Google
KIMXI: 5 years so far (2011-Present)
First appearing as the younger versions of Lorna Tolentino and John Estrada in Minsan Lang Kita Iibigin, Kim Chiu was still looking for her next leading man then.
She topbilled My Binondo Girl, which also starred three different leading men, namely, Xian Lim, Jolo Revilla, and Matteo Guidicelli.
It seemed that audiences invested on Xian and Kim the most, but it wasn't until their next team-up in Ina, Kapatid, Anak that people were able to fully appreciate them.
For the next three years, Kim and Xian had at least one project together per year.
Partly, their rumored real-life romance and public appearances on events such as Star Magic Ball have kept people interested.
They currently star in The Story of Us.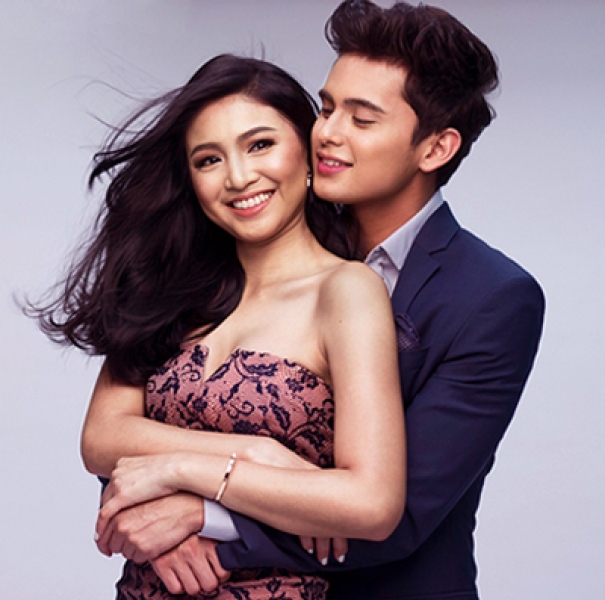 Cosmopolitan Philippines
JADINE: 2 years so far (2014-Present)
James and Nadine met each other in his music video "Alam Ba Niya," but it was in 2014's Diary ng Panget that people fell in love with the charms of the reel partners.
Producers from VIVA Entertainment knew immediately that they hit the right vehicle to launch their top love team. The success of Diary was quickly followed by another Wattpad story, Talk Back and You're Dead.
As their fan base started to create more buzz, ABS-CBN signed them up and tried their on-screen chemistry in Wansapanatym.
A year after JaDine's jump to mainstream, the love team soared to greater heights in On the Wings of Love.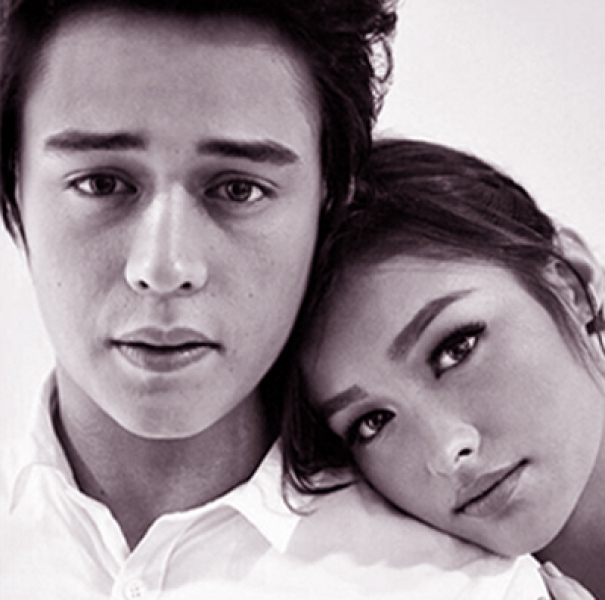 @lizasoberano on Instagram
LIZQUEN: 2 years so far (2014-present)
Before becoming Xander in the well-loved Forevermore series in 2014, Enrique had been paired with Kathryn Bernardo, Julia Montes, and Julia Barretto to see which one would click with the audience.
None seemed to work out until he appeared briefly with a fresh-faced Liza in 2013's KathNiel starrer Must Be Love.
A year later, he and Liza were launched as Xander and Agnes, the success of which show led to LizQuen headlining two films for 2015.
Now, Xander and Agnes became TenTen and Serena, the lead characters of the primetime teleserye Dolce Amore.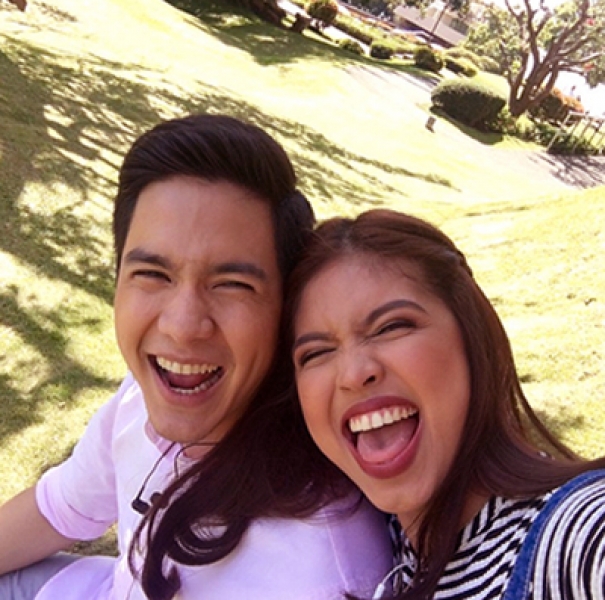 @mainedcm on Twitter
ALDUB: 7 months so far (2015-present)
Arguably the youngest of the love team in the entire list, the mash-up of Alden and Maine was catching lightning in a bottle.
They put the literal sense to "on-screen tandem" as they started their story as two teens interacting through a split screen.
The epic story of AlDub brought forth another vehicle to launch love teams—noontime shows.
At the height of this phenomenon, Eat Bulaga!'s rival show It's Showtime tried to tickle everyone's fancy by finding Pastillas Girl her own Pastillas Boy.
Unfortunately for the latter, the tactic didn't work out as planned, and AlDub remained unrivaled on noontime.
Resembling the legions of Guy and Pip fans in the past, Alden and Maine do differ greatly from the rest on the list as they generally play themselves on the show.
Maine's Yaya Dub could be seen more as an alter ego, but the character still represents an aspect of Maine's personality.
The popularity of AlDub was such that it broke Twitter records and brought in a wave of endorsement projects for Alden and Maine in the first months of their phenomenal pairing.
Most importantly, the AlDub pandemonium sparked discussions among the audiences and producers about the current state of entertainment, such as the end point of "kababawan" or the truthfulness of "forever."
Barely a year as a love team, Alden and Maine still have a lot to prove.
Aside from their Metro Manila Film Festival entry My Bebe Love: Kilig Pa More, they don't have yet other projects outside of Eat Bulaga!.
Only time will tell.
CONCLUSION: The stories of the five hottest love teams in showbiz today are still unfolding, and so it is to them that the question of forever is addressed.
Although social media do have a hand in reinforcing their popularity, the opposite can also happen.
We are rooting for them, we like what we see, we enjoy their shows.
But here comes the uneasy question: Do they have what it takes to make a go of it without the other?
First of all, they are in this business because they have something to show as an artist.
We've looked into the careers of Judy Ann, John Lloyd, Piolo, Jericho, and others like them who continue to thrive in this industry with or without a love team.
Piolo has packaged himself as a hunk, making him not only a desirable partner to any actress, but one with acting heft and depth.
Jericho eventually bounced back from his disastrous on- and off-screen romances, proving that viewers will always appreciate talent and versatility.
Angel soared as Darna and has been flying solo to much success and, Jennylyn, on her own, has been winning acting awards.
From where we sit, it's tough going for these young stars trapped in a love team.
For all the fame and fortune it brings, they have this question hanging on their heads, how long can they make it last?