What happens when you see your celebrity crush walking down the street?
You feel a sudden rush of electricity running through your veins, right, and grab your camera for a quick wefie!
And if that celebrity crush happens to be a famous British actor in Hollywood? The satisfaction levels up ten-thousand folds.
Radio DJ and events host Joyce Pring calls Tom Hiddleston the "love of [my] life."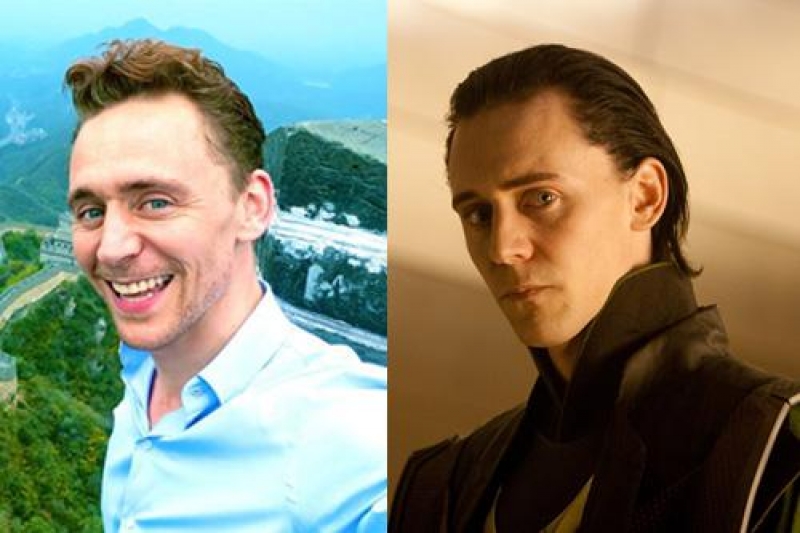 Tom Hiddleston as Loki (Right) in the 2011 Marvel film Thor. (Photo" Tom Hiddleston Facebook page / Collider.com)
Hiddleston shot to Hollywood fame after his brilliant performance as Loki, the mischievous and charming adopted brother of Asgardian God Thor.
On March 22, Joyce flew solo to New York City for a much-deserved vacation.
Being in New York was a dream come true itself, and bumping into the British actor was beyond her life's expectations.
She recalled the fateful day, "So honestly, he's the first Hollywood star that I've ever met. And it was all unplanned, sobrang I just bumped into him randomly, in the midst of New York for some reason.
"He is the love of my life, everyone knows this."
Joyce gushed, "Ang bango niya at sobrang guwapo niya.
"And mata niya, piercing! As in first time ko mag-buckle yung knee ko. Pag-ibig, love at first sight, love at first sight talaga, promise!
"Can I just say, he's so tall, so handsome and so, so bait!
"As in nung na-meet ko siya, lumapit lang ako sa kanya to take a photo with him, siya pa talaga yung…bumaba siya kasi hindi naman ako ganun katangkad, di ba?
"And nagkamali pa ako, the first photo that I took of him naka-zoom yung camera ko. So I had to redo it the second time and he didn't mind.
"And a lot of people were trying to take a photo with him, and inisa-isa talaga kami to take a photo with him."
As much as this moment gave Joyce endless reasons to love Hiddleston more, this encounter served as an inspiration for her to become a better person.
"And I think, alam mo yun, na-inspire lang ako lalo to be a good role model, or 'to be a good public personality.'
"Kasi how can a star as big as that can be kind as he was to everyone of us who were just strangers and normal people to him."
The proof of her encounter with Loki is now on her Instagram account.