Have you seen Rufa Mae Quinto's engagement ring?
Six weeks ago, she posted on Instagram her two choices: a five-carat diamond ring in gold setting (above) or a two-carat platinum.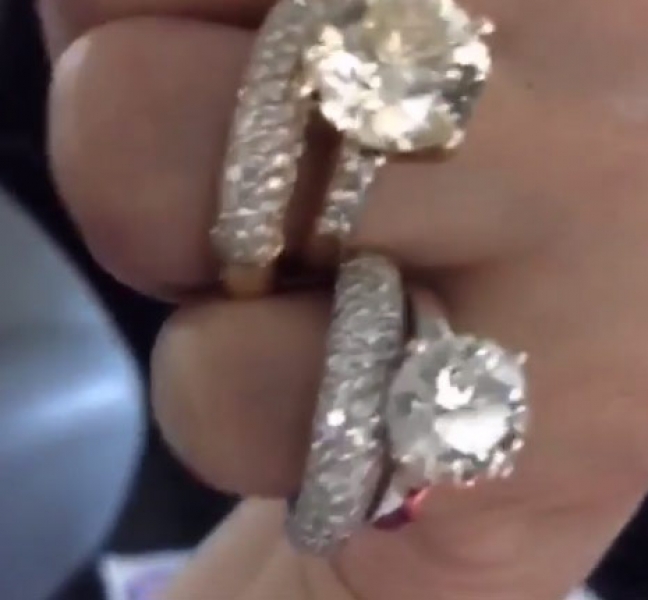 Based on her subsequent posts, she picked the huge one!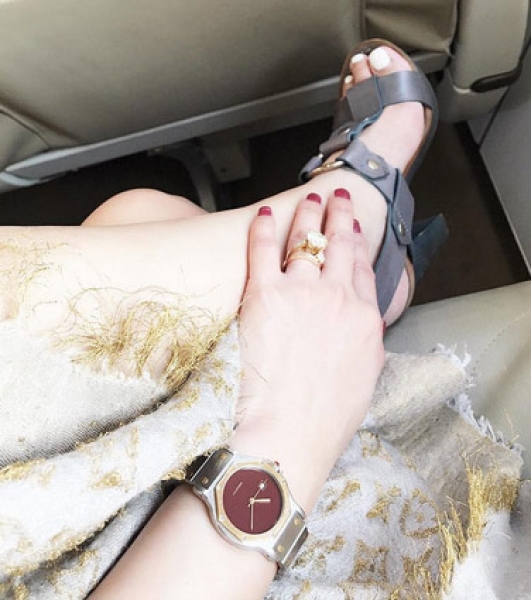 But that's not the reason the comedienne is currently the woman we envy.
Her fiance Trevor Magallanes, a Filipino-American, has become a celebrity of sorts since Rufa Mae posted photos of her engagement party at the Asian Pearl Peninsula in Millbrae, California, eight weeks ago.
Casually, she mentioned, "So yeah, I am engaged."
Let us put the spotlight on the guy.
Trevor is a financial analyst at Genentech--which, according to its website is "leading biotechnology company that discovers, develops, manufactures, and commercializes medicines to treat patients with serious or life-threatening medical conditions."
And just by checking out his Instagram account @trevvvsilog, we found more ways to describe him.
1. Brainy!
An alumnus of University of San Francisco's School of Management, he finished B.S. Finance in 2014, and was a dean's lister.
2. Bookworm.
He doesn't look like it, but he is.
3. Brawny!
He's a gym rat.
4. Best tito and ninong
5. Brother to his dog
Lastly, he seems to be a super-sweet and generous boyfie.
Rufa Mae usually posts his gifts to her, but the one below melts our heart.
It was Trev's message for her three weeks ago.
"Hi babe, how's the Philippines? I'm at the gym right now. You know i just realized something.
"You are the reason for all I do and all I wish to accomplish.
"You have made my dream of finding one true love come true.
"And now that I have you in my life, I know that we can accomplish anything.
"Sky is the limit with u by my side and me supporting you!
"Anyways in short, u make me feel special and important, and I'm eternally grateful for that.
"Thank you, Rufa Mae. Miss na miss na kita. I love you."
How did Rufa Mae find a guy like that?
She prayed and waited.
In some of her previous interviews, she admitted to feeling the "pagkainip."
Hence, in 2014, she decided not to stress herself too much about her lack of love life.
She told a major broadsheet, "Hindi ko na muna iniisip 'yan, mangyayari 'yan. E, ang tagal ko nang iniisip, hindi naman dapat iniisip pala.
"Kasi hindi lang naman 'yon ang buhay, there's more to that."