Boys and girls, meet our mestiza marvel, May 2016 Cover Girl, Andi Eigenmann.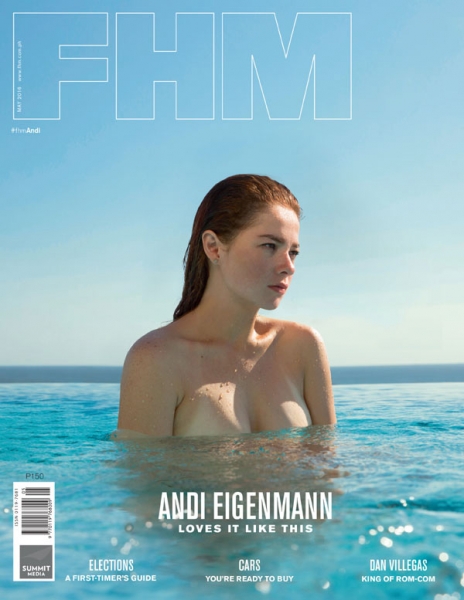 FHM.com.ph
Take another good look at next month's banner muse: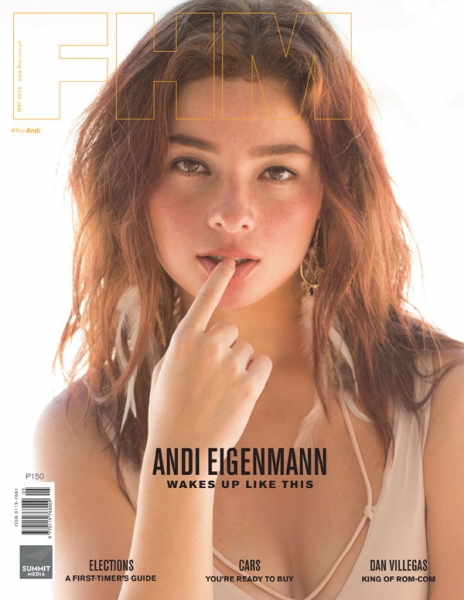 FHM.com.ph
You can now stop rubbing your eyes.
You are indeed seeing double, as our May issue boasts not only one, but TWO cover versions of Andi's allure.
Those rosy, perfectly freckled cheeks, those talking, brown eyes, a body made more magnificent by childbearing—all in two perspectives.
As carefree as the shoot's layouts are, signing her up for this, on the other hand, hadn't been a walk in the park. Andi and FHM both having developed a renewed sense of maturity turned out to be the clincher.
"I feel like I'm at the point in my career where I can show what I can do without so many restrictions," she tells us.
"Well, it's always worth it to take risks. Appearing in FHM is one of the risks I want to take.
"Anyway, you've changed your format so I know it won't be so scary. Look at this as a kind of pre-celebration of my 10th year in showbiz."
Read more on FHM.com.ph