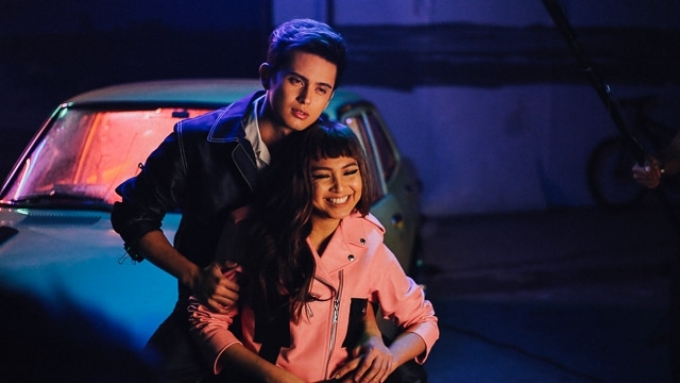 ---
It was just last December when we put Nadine Lustre on the cover of Preview, but with her star shining so bright, it's pretty hard not to give her the attention she deserves.
This time around, for a very special execution of Preview's 21stAnniversary issue, we put the Preview girl with her reel and real-life boyfriend, James Reid together on the cover like you've never seen them before.
We know you can't wait to see the photos so we'll stop blabbing and let you in on what happened.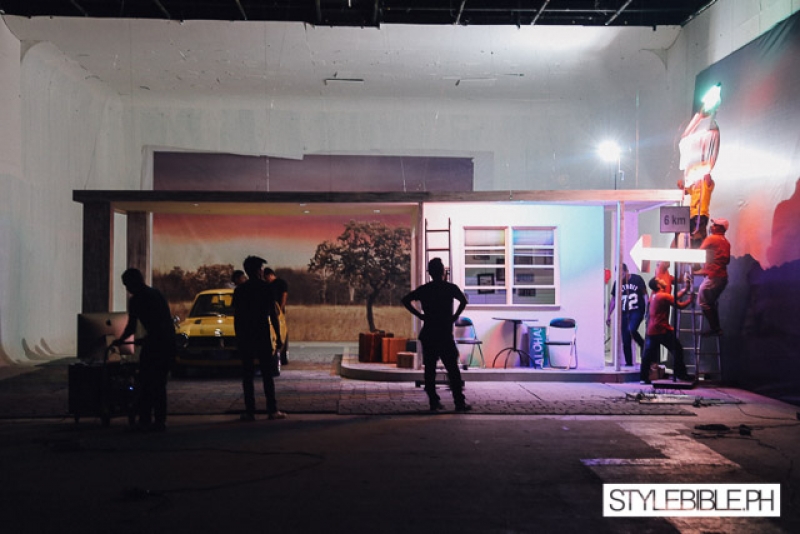 The set took a whopping eight hours to set up. Props to the amazing production design by Dindo Pangalangan of Rooster Production Design for making the vision come to life.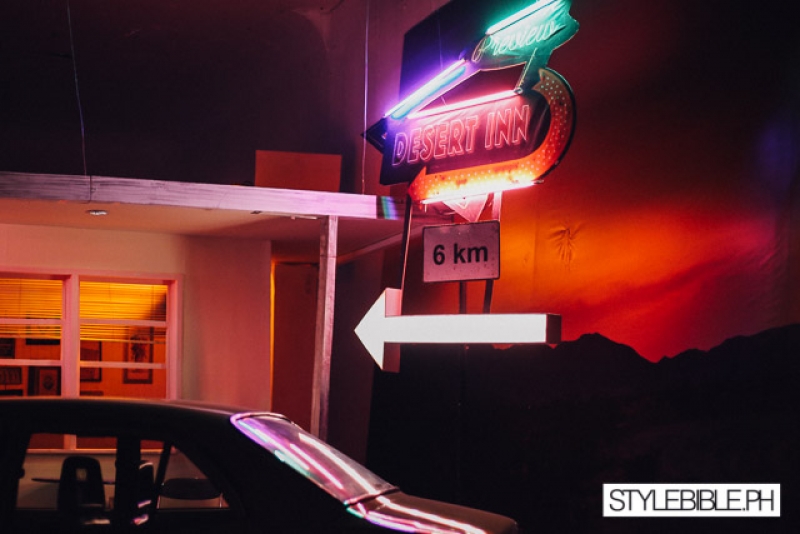 ADVERTISEMENT - CONTINUE READING BELOW
This is the Preview Desert Inn.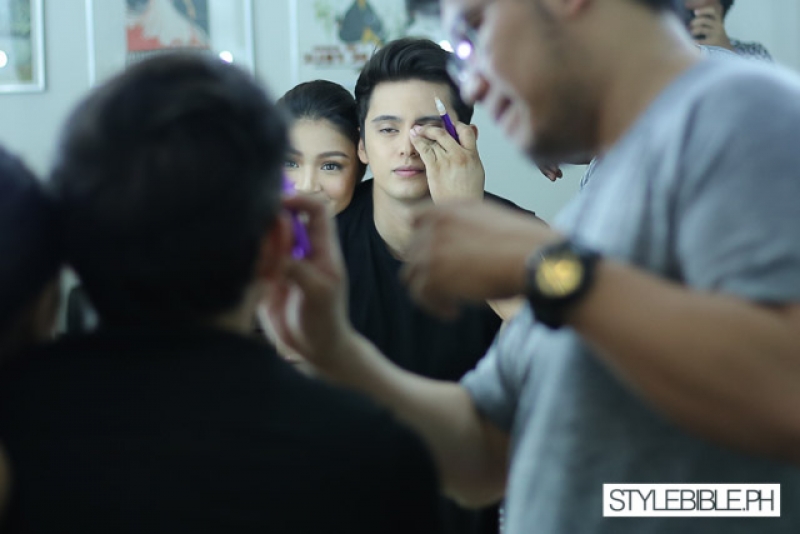 From the moment these two sat on their makeup chairs, the kilig in the room was on full blast.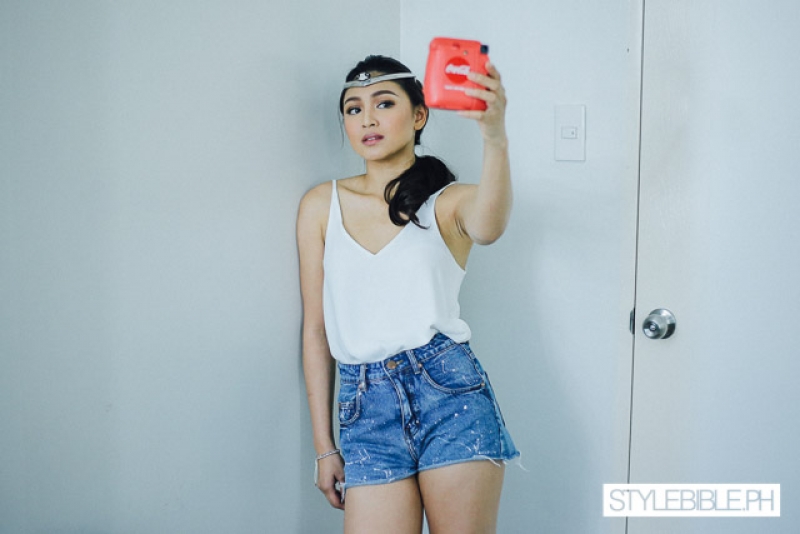 Nadine took a few selfies with the accessories pulled out for the shoot before hair and makeup.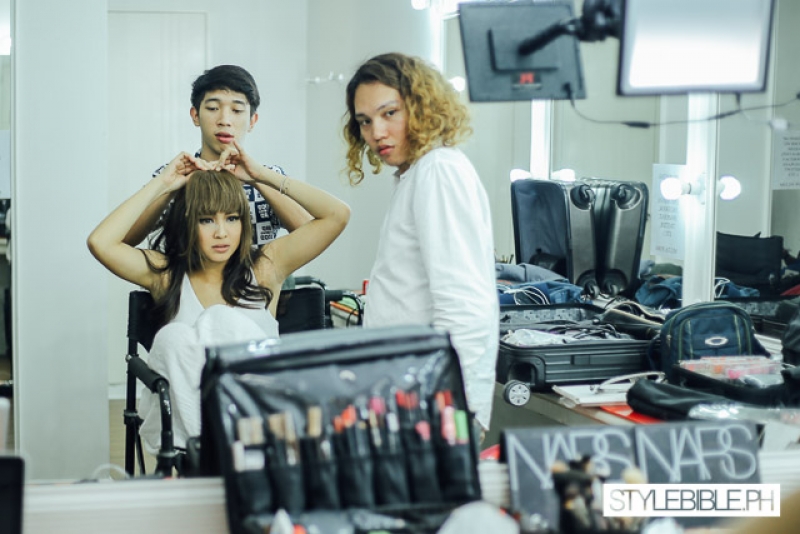 ADVERTISEMENT - CONTINUE READING BELOW
Since this was Nadine's third Preview cover, she was given a new look with fierce makeup by Jelly Eugenio and some fun fringe by hairstylist Paul Nebres.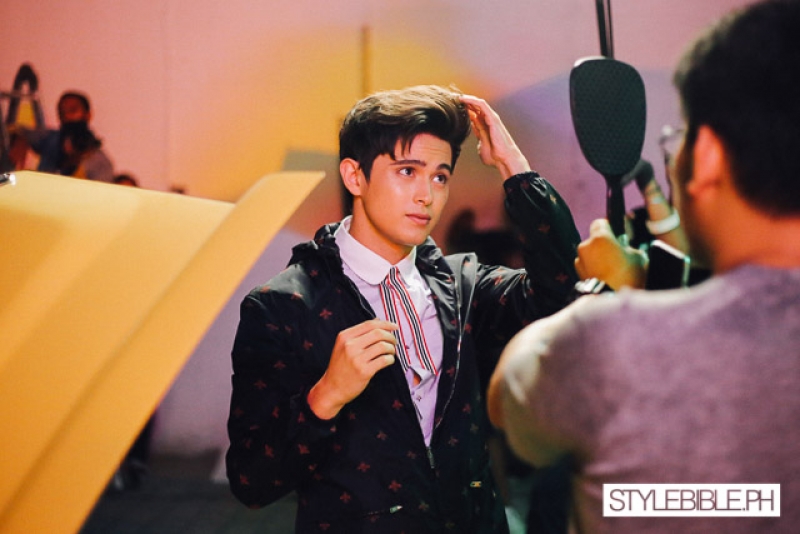 Hi, James! What are you fixing? You already look perfect.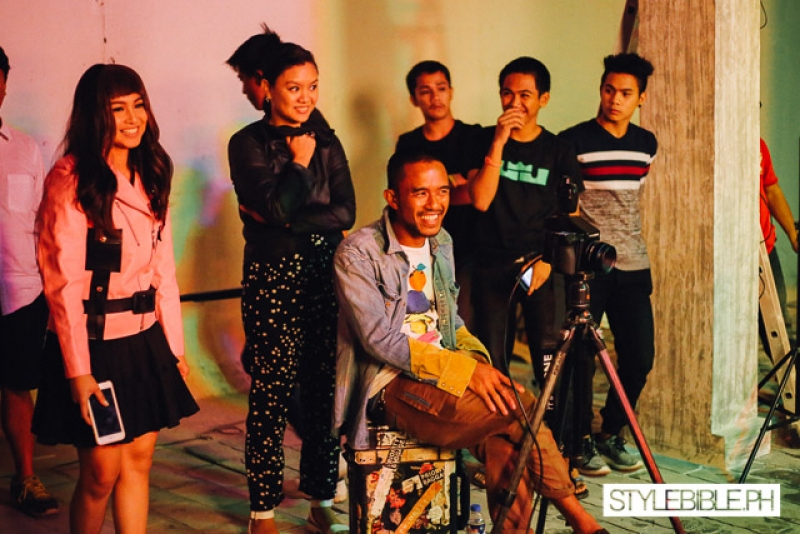 Nadine watching her bae along with Preview's Editor-in-Chief Isha Valles and photographer Mark Nicdao. 
ADVERTISEMENT - CONTINUE READING BELOW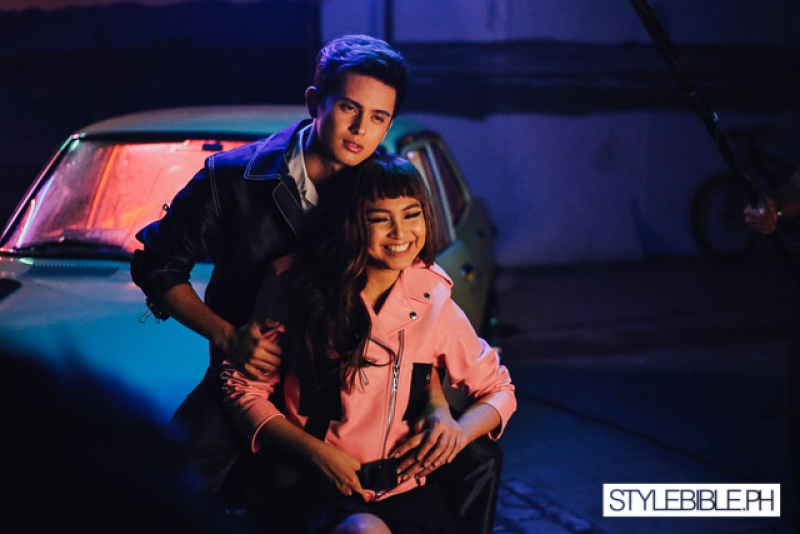 The true magic happened when the two started their layouts together.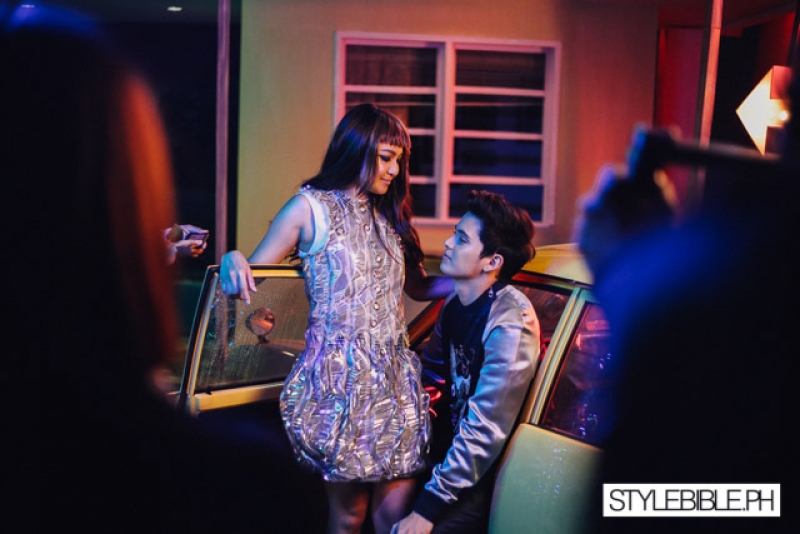 Here they are decked out in Louis Vuitton (the look that made it to the cover). Their body language says it all. Right?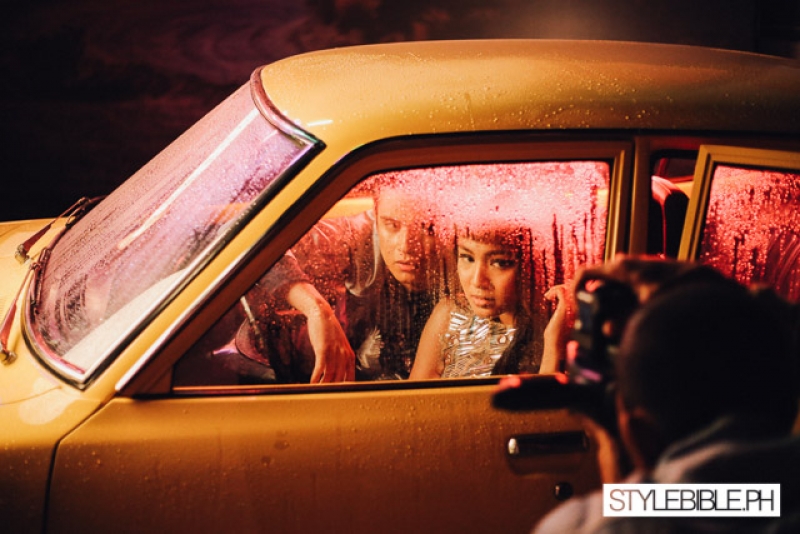 ADVERTISEMENT - CONTINUE READING BELOW
Our favorite layout happened inside a Mitsubishi Lancer 1974.
Shout out to Andrei Torres for lending us the awesome vintage car!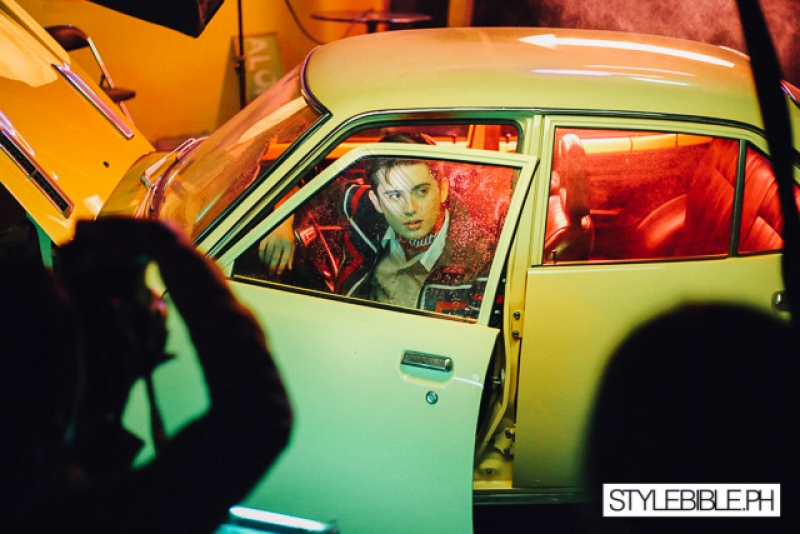 While James was shooting a solo layout…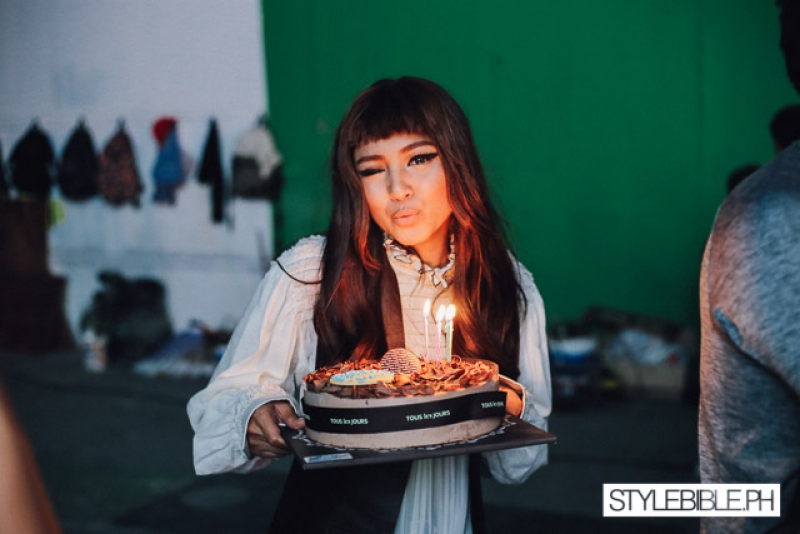 Nadine was preparing to surprise him with the birthday cake we got for him.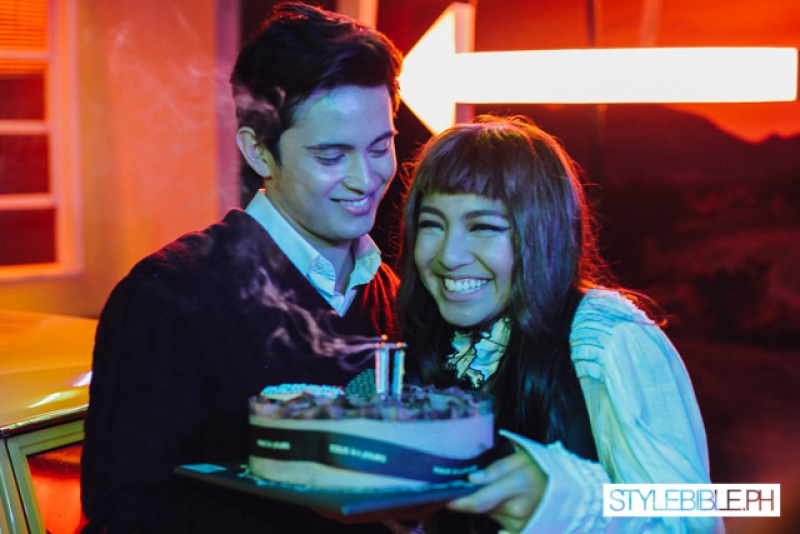 ADVERTISEMENT - CONTINUE READING BELOW
We shot the cover a few days before his actual birthday and wanted to be the first to greet him.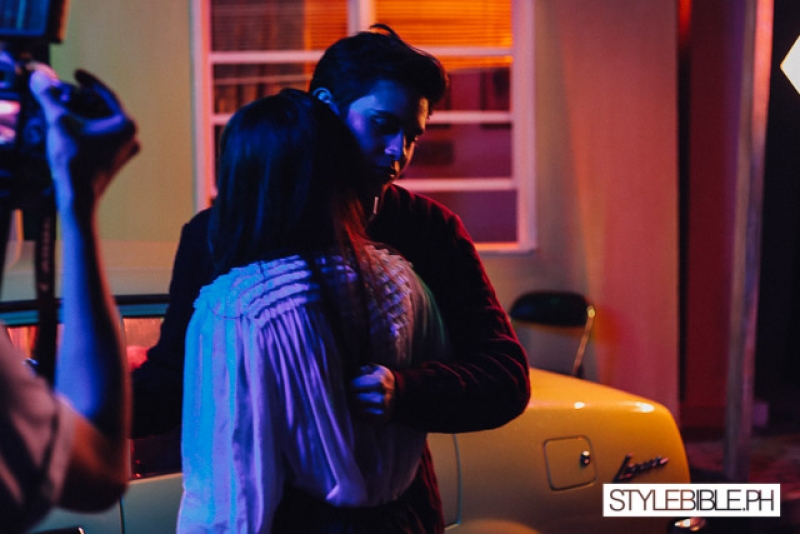 Of course, we won't end this gallery without one last kilig photo.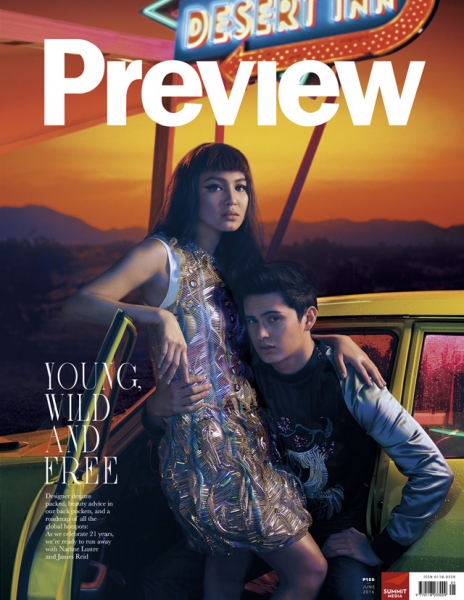 To see all the amazing photos shot by none other than Mark Nicdao, grab a copy of Preview's Anniversary Issue!
ADVERTISEMENT - CONTINUE READING BELOW