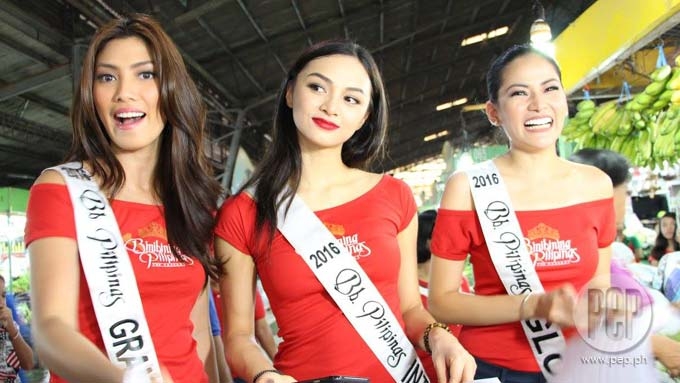 ---
Because images of Megan Young and Pia Wurtzbach throwing flying kisses to a cheering crowd as Miss Universe 2013 and 2015 respectively, have yet to fade, the pressure is on for this year's batch of Binibining Pilipinas winners.  
 
Bb. Pilipinas International 2016 Kylie Versoza, Bb. Pilipinas Grand International 2016 Nicole Cordoves, and Bb. Pilipinas  Globe 2016 Nichole Manalo know they need to bring home the crown from their respective international pageants come October 2016.

And they're looking forward to the challenge.

For now, the three queens have been training, practicing their would-be signature walk—Kylie for Kylie Walk and Kiti-Kiti Walk for Nichole. 
Kylie, who competed in the Binibini before she got the title, has been learning all about Japanese culture in preparation for the Miss International pageant in Tokyo.

The preschool teacher and model admires the Japanese's discipline and "very organized" ways.

"They have a very strong culture," she says during an afternoon tour at Farmers Market's fresh fruit section in Araneta Center.
 
PEACE AMBASSADORS. Her colleague, Nicole Cordoves, says her Bb. Pilipinas Grand International sash is her key to bringing the message of peace to the world. 

The most articulate of the three queens is happy her title will help push her efforts toward world peace.

"My main advocacy of the pageant is to stop the war," she explains. 
"So it's really about being an ambassadress of peace. With everything going on in the world—in China, with ISIS [the Islamic State of Iraq and Syria]—everyone is looking for an answer to how we can achieve world peace."

She finds former Singapore Cabinet Minister George Yeo's concept of peace just right for the times.

"He said something like 'Peace is not about everyone agreeing all the time,  but it's about choosing peace. You don't fight every battle. You choose the battles you fight."  

Needless to say, Nichole is representing the country in Las Vegas, not just as a beauty queen but as peace ambassador as well.
 
Her namesake (without the 'h') is just as excited to go to Montreal, Canada in mid-September (the pageant is in October) to represent the country in the Miss Globe pageant.
ADVERTISEMENT - CONTINUE READING BELOW
Nicole's challenge is to give the country a back-to-back victory after her predecessor, Anne Lorraine Colis, was crowned Miss Globe 2015 in Toronto.

CAN-DO SPIRIT. "I'm so determined to win Miss Globe," says Nicole, her eyes sparkling, her voice firm.
"I'll do my best. I'll be training very hard to bring home the country's second [Miss Globe] crown."
 
The three queens' can-do spirit is inspiring as it is contagious. 
Let's hope their spunk and confidence bring home more crowns to the country.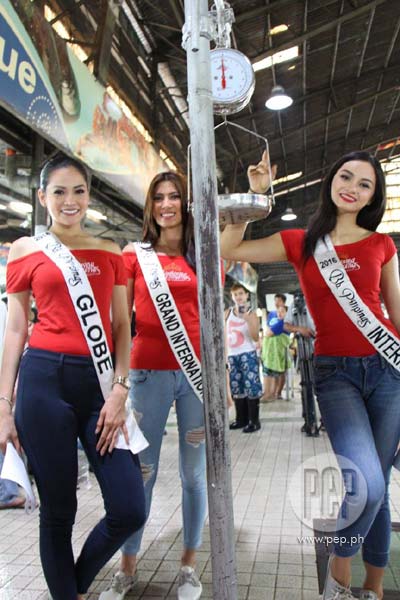 Bb. Pilipinas Globe Nichole Manalo, Bb. Pilipinas Grand International Nicole Cordoves, and Bb. Pilipinas International Kylie Versoza