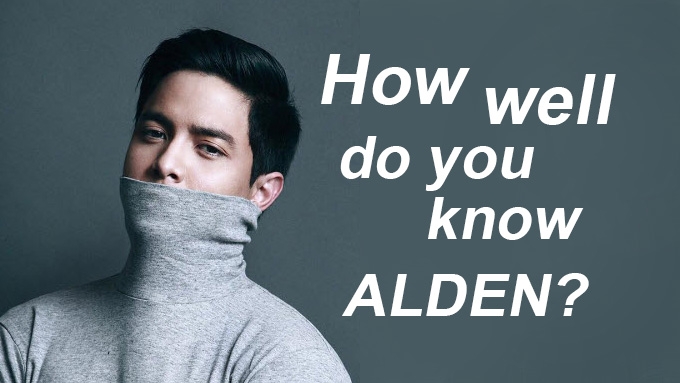 IMAGE @aldenrichards02 on Instagram
---
Following the first anniversary of AlDub, Alden Richards released a special surprise to his fans: a book.
Titled Alden Richards: In My Own Words, it is a lookback on his life plus interesting bits and pieces about the Pambansang Bae.
In six chapters, the Kapuso star also shared his beliefs and insights about fame, love, family, and friendship.
Are you an Aldenatic?
Let us see how well you actually know him.
What was Aldens dream job before entering showbiz?
To be a doctor
To be an architect
To be a pilot
To be a pro athlete
What is Alden's childhood nickname?
Tisoy
Aldrin
JR
Bae
True or False: Alden had watched all eight Harry Potter films
What kind of movie does Alden love?
Superhero flicks
Love stories
Documentaries
Spy films
Alden is scared of this animal...
Whale
Snake
Tiger
Crocodile
True or False: Alden's most memorable role in a movie is a psycho killer.
As a child, Alden was creeped out by which animated flick?

The Lion King
Hercules
Pinocchio
Aladdin
Which of these video games does Alden play?
Final Fantasy
Counter Strike
Call of Duty
All of the above
What makes Alden kilig?
Gifts
Surprises
Sweet messages
PDA
True or False: Alden's favorite comfort food is sinigang na baboy.
Are you Pambansang Aldenatic?
Find out the answers when you purchase Alden Richards: In My Own Words available in leading bookstores and department stores for P250.