Eat Bulaga! fans would surely remember Lana Asanin, who became a co-host in the show from 1999 to 2000.
Born in Frankfurt, Germany, she became famous here in the Philippines for her dancing skills.
On Facebook, she recently described her stint on Philippine television.
"Those were the good old days when I worked 7 days a week for my Dream job! There is no business like show business. Lol"
Her last appearance was via Deal or No Deal in 2008, the same year she appeared in one episode of the American series The Mentalist.
Since then, she's been based in New York City.
Here's a peek into her fabulous life.
1. She has a budding shirt business on teespring.com.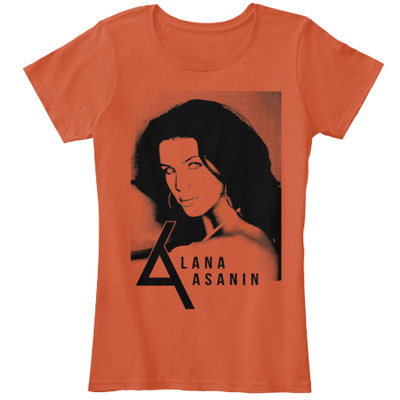 2. She loves shoes.
Lana recently purchased four pairs of Vince Camuto's Jakela Stud-Detailed Gladiator sandals.
They're on sale, so she used the hashtag #GreatBuy.
Her "Gwen Stefani" shoes
3. She remains sexy, thanks to her regular one-hour gym workouts.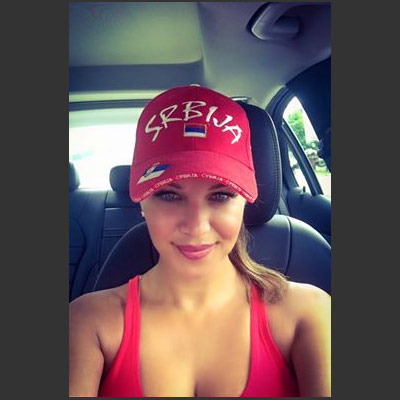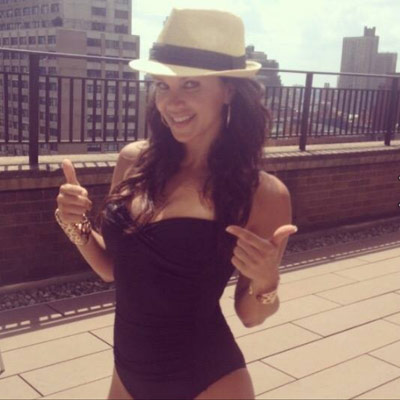 4. She is still very kikay.
Here's her things-to-do list.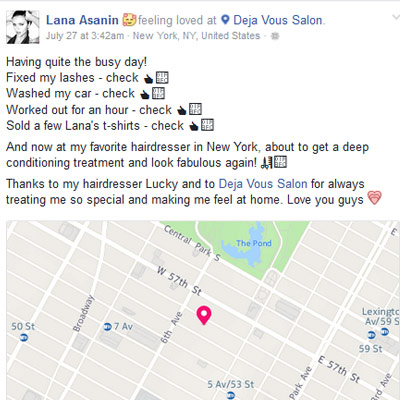 5. In 2015, she topbilled a shirt film titled NYC Rooftop Story, which won as Best Short Film in Madrid International Film Festival.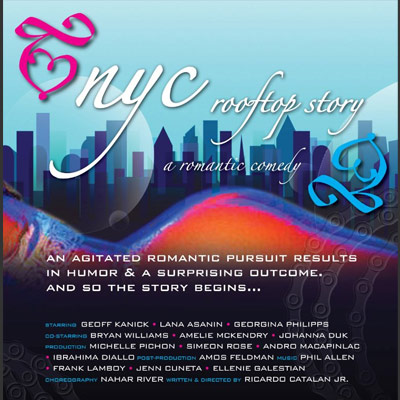 6. She is going to be the face of a jeans brand called FitMe.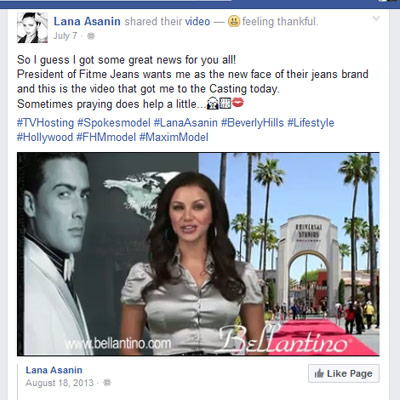 7. She is still in touch with her Filipino friends.
Remember Jerome John Hughes? He was a singer, host, and commercial model.
He sang "Mahiwagang Puso" with Karylle in Encantadia, and "Let the Love Begin" with Kyla.
8. She is happy being single.
And to those who have been wishing they're in a relationship, she has a love advice.
"I like being single. I'm always there when I need ME. Lol
"Stay single until someone actually complements your life in a way that makes it better not to be single. If not, it's not worth it.
"Don't settle for people who think they can have their cake and eat it too!
"As for me, I want to be #1 and the princess in a relationship and I do NOT share!
"So, if that person can't do that for me, then unfortunately he knocked at the wrong door! Hahaha.
"Always remember, being single is a good feeling, no drama and no heartache!"