In the movies, sisters who have different moms or dads are usually portrayed with complexity.
It's either they're fighting over attention or time or inheritance or all three.
But the stars we know who have half-sister/s in real life do not lead a complicated life at all.
Maybe it helped that some of them grew up together.
But some had to wait for the perfect timing and the "complete healing," as Zsa Zsa Padilla put it in one of her interviews, before acceptance happened.
This is about half-sisters who found an ally, a best friend, and a supporter in each other.
1. Mark Gil daughters
Andi Eigenmann (third from right) is the daughter of the late Mark Gil with award-winning actress Jaclyn Jose.
She has two half-brothers, Gabby Eigenmann (third from left) and Sid Lucero, who are both good actors.
She also has three half-sisters, (L-R) Stephanie, Ira, and Maxene.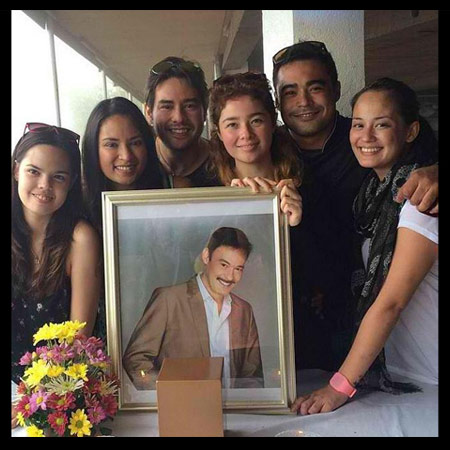 2. John Estrada's daughters
(L-R) Kyla, Ina, and Moira are daughters of John Estrada and Janice De Belen.
Their stepsister is Sammanta Anechka (front), John's unica hija with Priscilla Meirelles.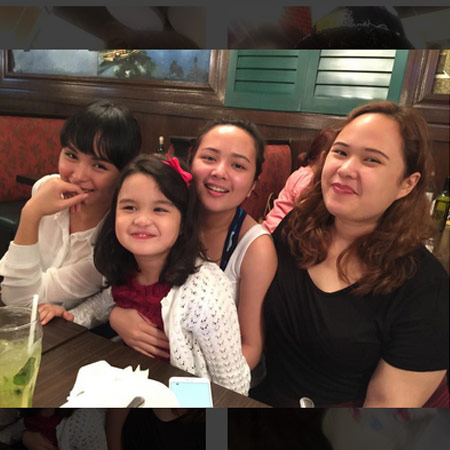 3. Gabby Concepcion's daughters
Gabby's eldest is KC Concepcion (middle), his daughter with Sharon Cuneta.
KC reunited with her two half-sisters in 2012, when Cloie (right), Gabby's daughter with Jenny Syquia, visited Manila.
She is constantly in touch with Garie, who described their relationship "very close."
The three beauties have two more sisters, Samantha and Savannah, Gabby's daughters with wife Genevieve Yatco.
KC has two more half-sisters, Frankie and Miel, daughters of her mom with Senator Kiko Pangilinan.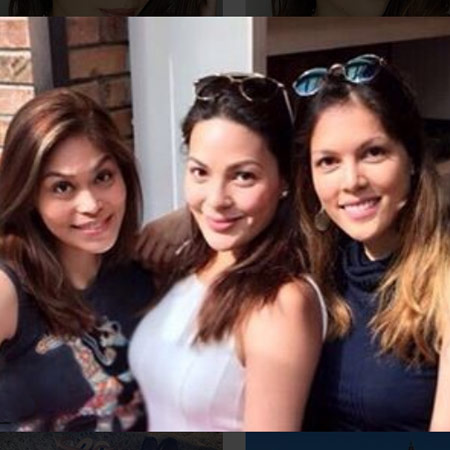 4. Pia Magalona's daughters
Maxene and Saab Magalona have an ate named Unna (left), Pia's daughter and the Francis Magalona's stepdaughter.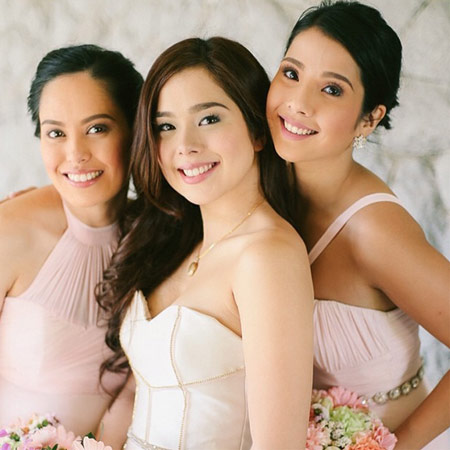 5. Zsa Zsa Padilla's daughters
Zsa Zsa Padilla's eldest is Karylle, who is the half-sister of Zia and Nicole.
The latter was adopted in 1986.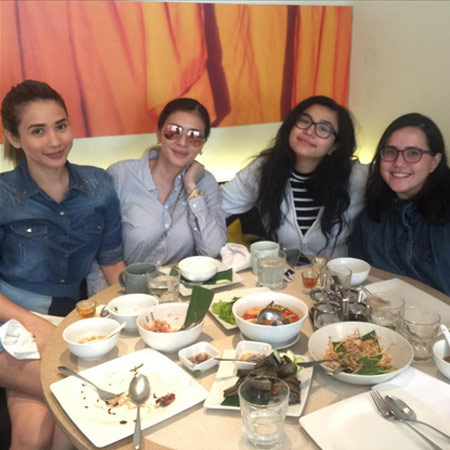 6. Marjorie Barretto's daughters

Marjorie's eldest Dani is her daughter with Kier Legaspi.
The fashion blogger is very close to her younger sisters Julia and Claudia that people forget they're half-sisters.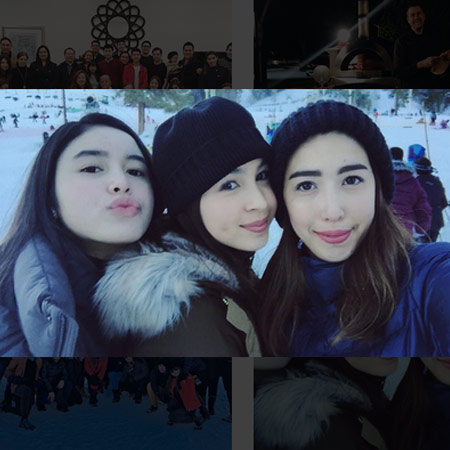 7. Joey Marquez's daughters

Wyn Marquez (left) and her sister Maria Venesa (not in photo), both daughters of Joey Marquez and Alma Moreno, have half-sisters named Jowee Ann (right) and Zia, Joey's daughters with former actress Brenda del Rio.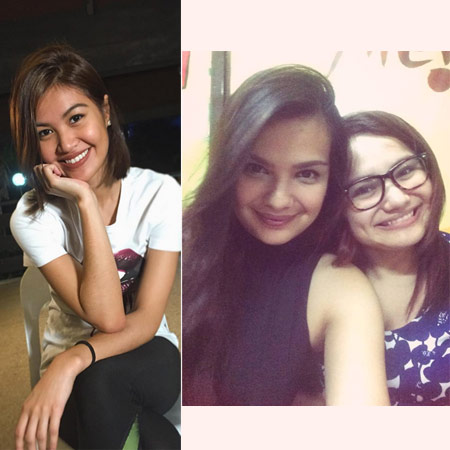 8. Vic Sotto's daughters
Vic Sotto's eldest is Danica (right), his daughter with Dina Bonnevie.
His youngest is Paulina, his daughter with Angela Luz.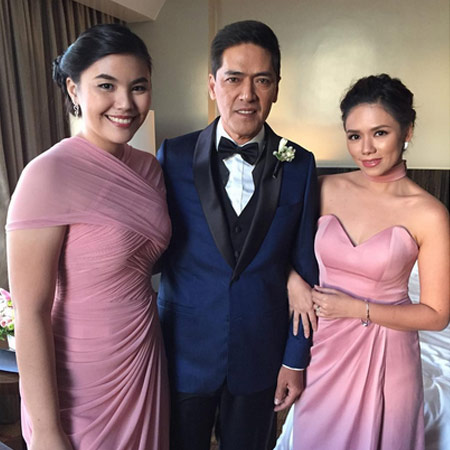 9. Fernando Poe Jr.'s daughters
Senator Grace Poe and Lovi Poe are daughters of the late Fernando Poe Jr.
Lovi would usually describe Grace as "very nice."
But it was not until the recent May 2016 election, where the senator ran for President, that the two became close.
In 2013, when Grace ran for senator, Lovi also campaigned for her.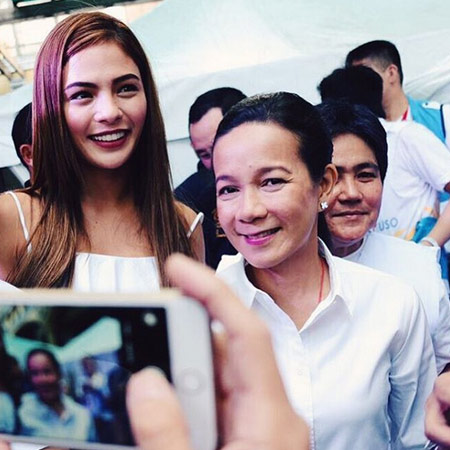 10. Mickey Ferriols and Jackie Forster
Mickey grew up in the Philippines, while Jackie was raised in the U.S.
They both entered showbiz in the mid-90s, but it was only in early 2000s when the two ladies admitted they are half-sisters and have the same dad.