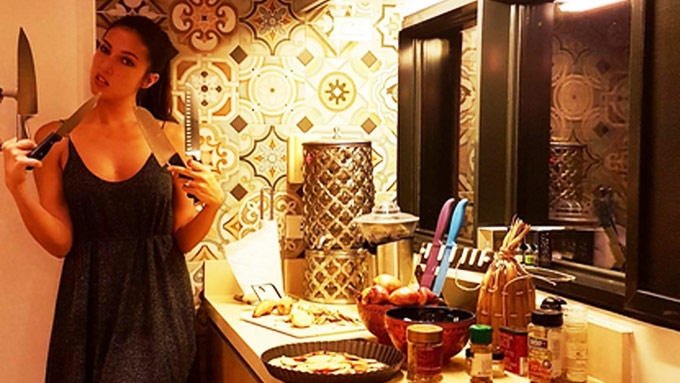 IMAGE @nicobolzico on Instagram
---
Guess what Nico Bolzico's endearment for his wife Solenn Heussaff is? "WIFEZILLA!"
Coined from the word "godzilla," its other meaning is "terror/frantic" wife.
But with the way the Argentinian husband repeatedly uses the word in his Instagram posts, it has taken on a new meaning.
1. A wifezilla means "talented wife."
Solenn can sing, dance, and paint.
She is also good at cooking, mixing drinks, and is presently learning how to bake.
2. A wifezilla has many knives, and has many uses for them.
3. A wifezilla is such a sweetie, just don't disturb her sleep.
4. A wifezilla is "not perfect" at all times.
Nico quipped that Solenn's dancing is "stiffer than lechon's skin."
5. A wifezilla is loved by her husband no matter what.
Nico posts the funniest captions ever, but he can be mushy, too.
Here's how he greeted Solenn on her birthday last July, "Bebita! You give me the honor to spend another birthday next to you!
"I hope we keep celebrating birthdays together till we don't remember our ages anymore!
"Love you so much and thanks for being all I ever dreamt and more! Always makes me happy to watch this video of you!"