Maine Mendoza truly made a good impression on Kris Aquino when the two met last November 30, Wednesday.
Kris did her first-ever Facebook Live, with Maine as her guest.
After a short interview with the press, the two went to watch Vic Sotto's movie, Enteng Kabisto 10 and the Abangers, which opened that day.
Their movie date was indeed one for the books that Kris came up with a video enumerating the five things she liked about Maine.
Kris began with this introduction: "When I met Maine Mendoza for our first opportunity to bond, she left a very good first impression.
"How do I like Maine?"
1. Kris was captivated by Maine's expressive eyes.
"Her eyes are so pretty. Na-shock ako seeing how her eyes sparkle when she makes kuwento, and how they twinkle when she smiles."
2. Kris's eldest was born in the same year as Maine.
"She and Josh have the same birth year. In fact, she's just 3 months and a day older than my panganay."
Josh and Maine were born in 1995, the Year of the Pig.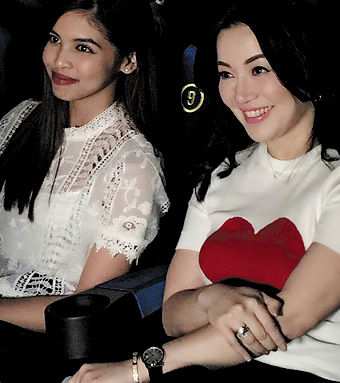 3. Kris saw how loving Maine is to her family.
"I felt her love for her family. Nakuwento niya na when she was in college, she had to travel to Manila and go home to Bulacan every day. That kind of effort only means hirap sila not to be together."
4. Like Maine, Kris is a music lover.
"Her honesty was refreshing. We both love music. She's a Coldplay fanatic, while I love Taylor [Swift], Demi [Lovato], Selena [Gomez], and Justin [Bieber]."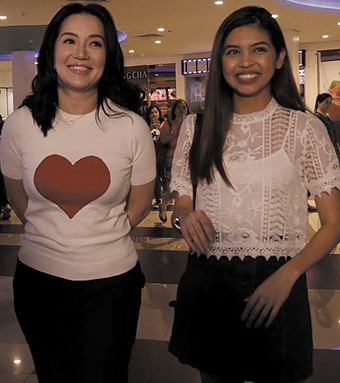 5. Kris also appreciated Maine's humility.
The latter thanked Kris for paving the way for her.
It can be recalled that Maine initially caught the public attention after using Kris's dialogues in her Dubsmash videos.
The 21-year-old star even had a groufie with Kris when she was launched as the endorser of a courier company in May 2015, two months before Maine became Yaya Dub.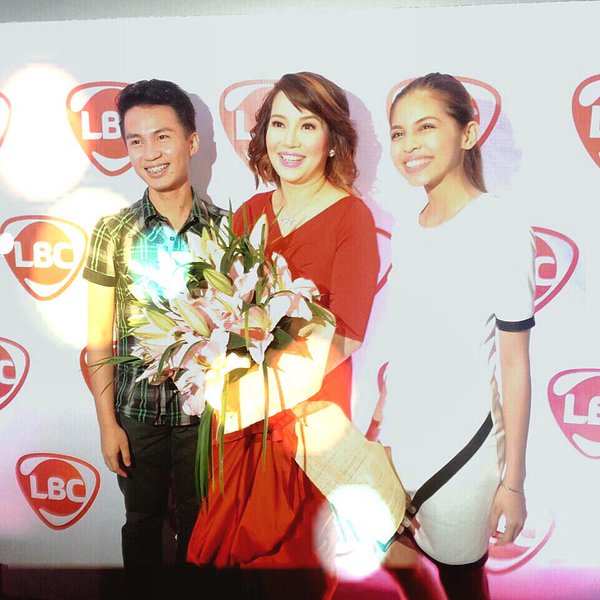 Kris said about Maine, "Her humility was heartfelt.
"She whispered to me, 'Miss Kris, gusto ko lang po mag-thank you.'
"And I was clueless so I asked her why.
"She said, 'Kung wala po kayo, ang lahat ng ito ay hindi mangyayari.'
"Of course, I didn't want to make it obvious but her thank you made me teary-eyed. OMG.
"This isn't false humility, but nakakataba ng puso definitely."