The A-list was started in Hollywood in this millennium to group together the major talents, the most bankable, the most known internationally among its luminous denizens.
It has since become a universal guide to all sorts of celebrities, mostly the rich and famous, and includes "even socialites with popular press coverage and elite associations," according to Wikipedia.
The A-list in Philippine showbiz comprises young, gifted people who are on top of their game—they have blockbuster hit movies, top-rating teleseryes, which put them in good position to negotiate lucrative endorsement deals.
They can sell brands, and some of them now produce their own merchandise.
They rule over a fandom that is dominated by the millennials, a clamorous lot, hundreds of thousands of them, that follows them on social media.
Who are on the A-list in local showbiz?
The list is long, but for this inaugural entry in PEP.ph (Philippine Entertainment Portal) of 100 Most Beautiful Stars, the much-awaited annual feature of YES! magazine—lamentably now closed—the choice of A-listers has been narrowed, due to limited space, to the most popular love teams.
They are Liza Soberano and Enrique Gil, Kathryn Bernardo and Daniel Padilla, Maine Mendoza and Alden Richards.
Let's begin with our cover: Liza Soberano.
She is the choice of our editor-in-chief, Ms. Jo-Ann Maglipon.
She said, "Already, she is getting the most-hyped movie role in a long while: Darna.
"This puts her right up there on the celebrated list of stars that have starred as the favorite Mars Ravelo comics heroine.
"From Rosa del Rosario in 1951 to Marian Rivera in 2009, with no less than the great actress Vilma Santos on that list, as well as fan-favorite Angel Locsin.
"And Liza just came off a neat blockbuster My Ex and Whys, which followed her earlier blockbusters Everyday I Love You and Just the Way You Are."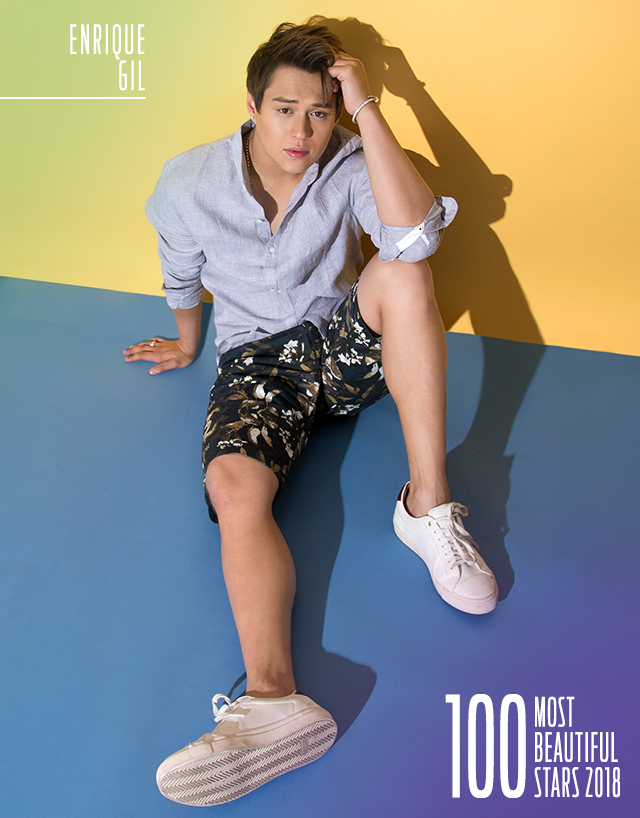 Add to that, Liza and her perennial leading man, Enrique Gil, are currently starring in the TV series Bagani, which has been consistently getting good ratings.
Enrique himself is a reliable leading man.
But his performance in the movie Seven Sundays showed that he's ready to take on mature and offbeat roles.
The reigning Box Office King is an in-demand endorser, too, with 14 brands banking on his star power.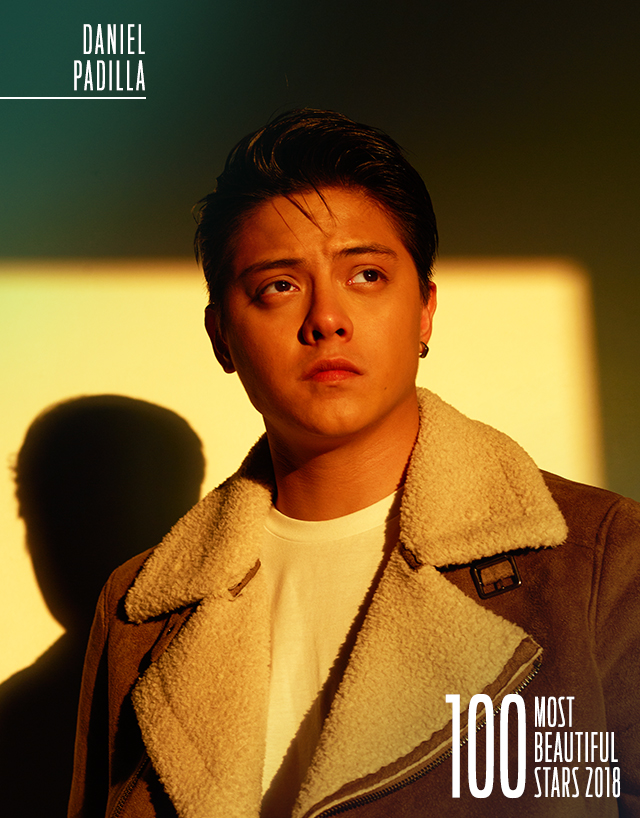 Daniel Padilla has been plunged into the world of show business since the day he was born because of his name.
He was still in his teens when he earned his first million as an actor. And from his earnings, he was able to build a mansion for his mom, Karla Estrada, and his four siblings.
Now, at 23, he has transitioned from Teen King to Box Office King, and remains a Prime-Time favorite.
He is also a successful recording artist.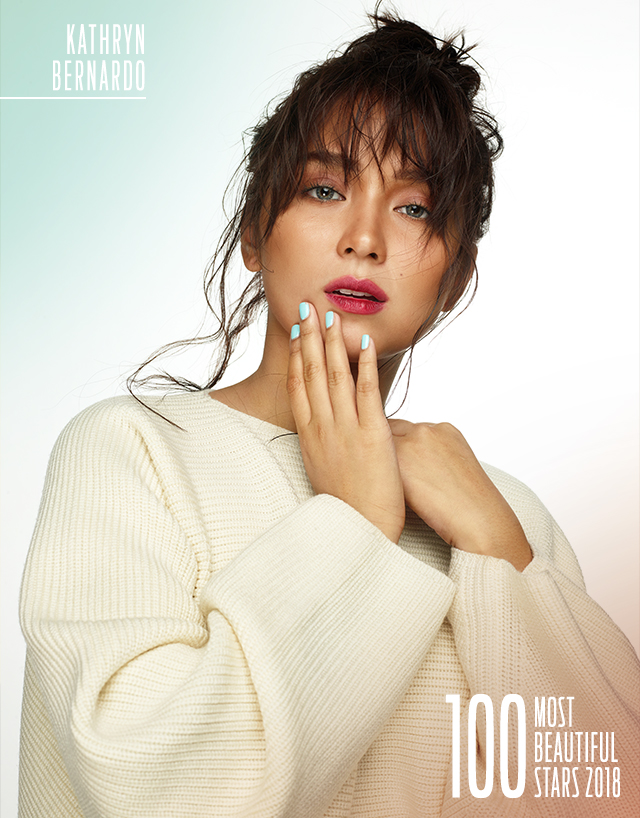 On the other hand, his love team partner, Kathryn Bernardo, whom we knew as the reticent girl who entered—and never left—our consciousness via the remake of the TV Mara Clara in 2010, has come into her own with sterling acting credentials.
For the April 2018 cover story, YES! Magazine asked her about the best decision she has ever made.
She said, "Maybe to be myself. Para kung anuman mangyari, alam nila tao lang din ikaw, nagkakamali. So ang mahirap maging iba sa hindi ikaw."
As a showbiz personality, her openness is still balanced by the mystery of her private life.
She rarely posts photos of the life she lives with her loved ones, and almost always ignores the bashing on social media.
And when dealing with nosy netizens, both Daniel and Kathryn, aka KathNiel, are a class act in toning down rumors, controversies, and perceived rivalry issues.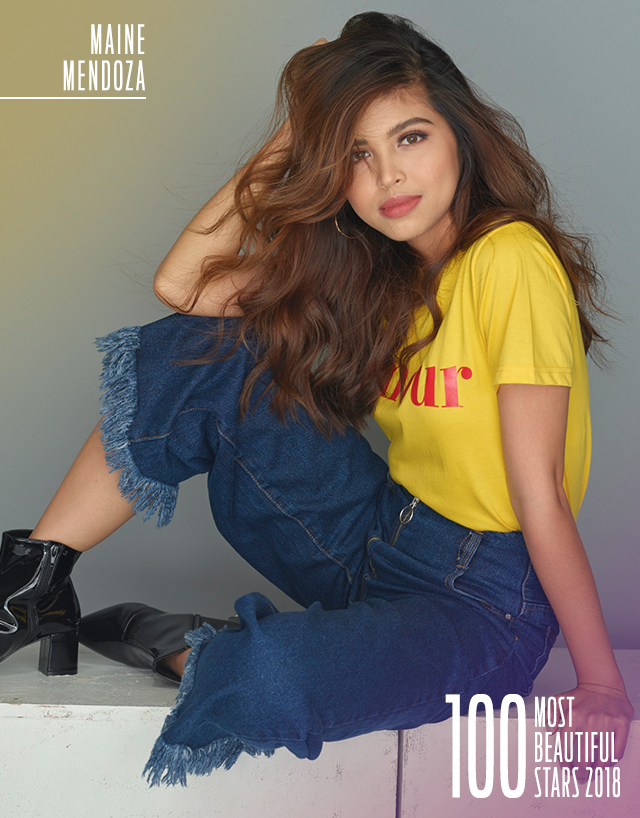 Then there's Maine Mendoza, who wrote a lengthy open letter to her fans about the real score (or non-score) between her and Alden Richards—at a time when their love team was peaking.
With grace and honesty, she expressed her sadness over how people she has never met have taken over her life.
She is growing her mind, developing as a person. But her fans want her to remain the same.
Remember her first encounter with Alden? And how that one, genuine kilig smile, hers, set in motion one of the biggest phenomena in love team sphere in local showbiz.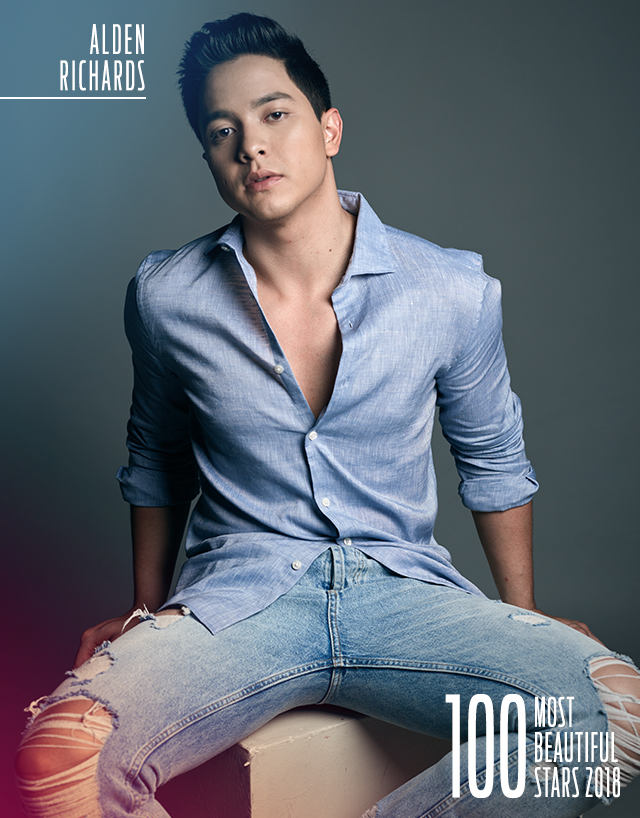 Now, Alden Richards.
In April 2018, his docudrama, Alaala: A Martial Law Special, won the Silver World Medal at the New York Festival 2018.
He also attended an acting workshop by the New-York-based acting coach, Anthony Bova.
Always a student, Alden studies everything: his industry, the people around him, his strengths and, most especially, his weaknesses.
The man takes care of his career, his image, and his businesses (he is actually getting good at this). Above all, he wants to master his craft.
He told YES!, "It's more of a self-realization, kulang. It's me that's saying it's kulang, no one's to blame.
"Ako lang yong parang, "More. You have to do more.'
"Sooner or later kasi if you get to the comfort zone, always telling yourself, 'You do this,' and 'You can do this,' and, 'Hindi mo na kailangan mag-level-up,' that's your downfall."
One thing has to be said about this particular set of A-listers, they are serious actors and fame has not spoiled them.
In this industry, where restraint of character is rare, they've kept their manners even when provoked to their limit by cantankerous netizens. And that alone truly makes each one of them an A-lister.