Reinvention: Kris Aquino
Kris Aquino is in fighting form.
After her departure from mainstream media in 2016, the 47-year-old actress/host/entrepreneur has positioned herself snuggly in digital media.
She started with a production company under her name, Kris Cojuangco Aquino Productions.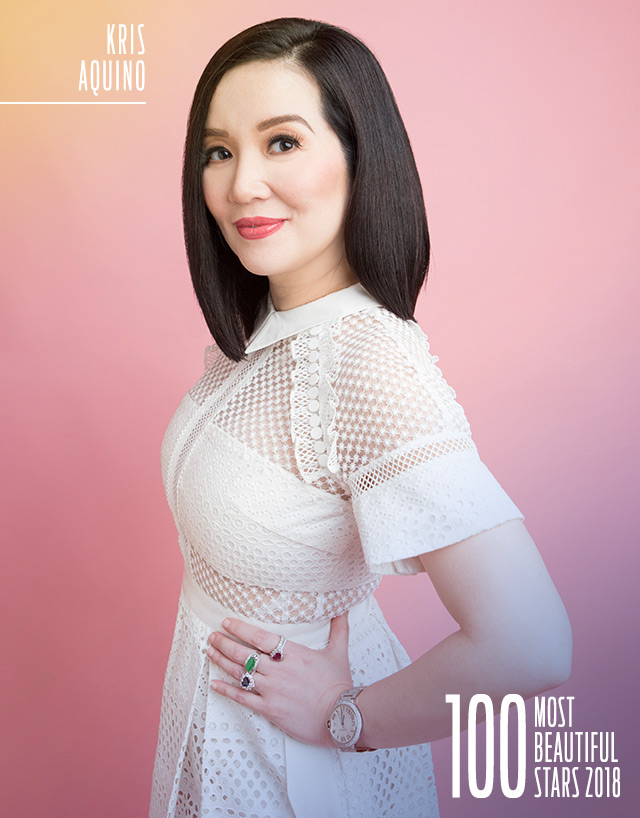 Next came the well-produced webisodes that garnered millions of views. The influx of endorsements, both old and new, naturally followed suit.
Kris's signature wit, candor, and honesty, which earned for her the title Queen of All Media—are qualities both endearing to her fans and irritating her haters.

The difference between then and now? Kris has gained a platform to answer both her bashers and supporters directly.

The photo- and video-sharing app Instagram (IG) has become her stomping grounds for her statements on issues, replacing her guesting spots on television.
Most recently, Kris engaged in a verbal tussle with Presidential Communications Operations Office Assistant Secretary Mocha Uson, and she did so via an IG post first, and Live sessions on both Facebook (FB) and IG subsequently.
Kris declared she answered Mocha to defend the honor of her parents, the late Senator Benigno "Ninoy" Aquino Jr., and the late former President Corazon Cojuangco Aquino.
Some critiques alleged she was only doing it to promote her upcoming movie with Star Cinema, a deal she closed with the intention of getting access to her archive life, having spent a good chunk of her career in the Kapamilya network. The old, priceless videos of her sons Josh and Bimby, she said, were the primary reason she wanted to reclaim them.
Kris also had tongues wagging after dropping the subtlest of hints that she was thinking of running for public office. With the 2019 Senate elections just around the corner, her cousin Bam Aquino proclaimed Kris would win should she decide to run.
But before Bam's interview came out, Kris had already quashed the rumors.
A day after her FB and IG Live session, Kris said in a radio interview that she would not run because she could not afford the termination fees she'd need to pay as her endorsement contracts prohibit her from seeking elective office.
People sometimes wonder what would they do should they become president for a day. The question for Kris is, should she become a public servant, what would she offer?
Ever the Girl Scout, Kris had a ready answer up her sleeve. Kris said she would focus on two things: creating jobs and providing universal health care. And one thing the public can be assured of?
She would never steal.
"I have been honest in paying my taxes, so why will I ever steal from you?" she asked.
"I have been creating jobs, so I will make sure to create more jobs.
"I am a mother, so I will take care of making sure that health care—universal health care, not just PhilHealth—but universal health care will be covered 100 percent most especially for senior citizens."
But all that will have to wait, because Kris is too busy taking the digital world by storm, and dominating news cycles once more.
Stunner: Pia Wurtzbach
Pia Wurtzbach remains active in the pageant circuit after her reign as Miss Universe 2015.
Aside from being an HIV/Aids Awareness advocate, Pia signed with U.S. talent agency IMG, and did several appearances on international airwaves including being a judge on the fifth cycle of Asia's Next Top Model.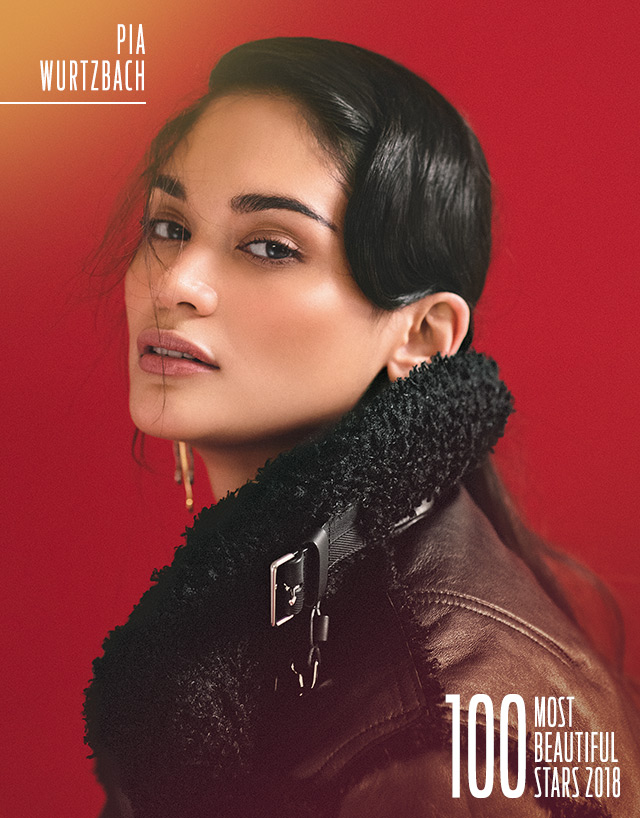 Back on the home front, Pia starred in her first movie in 11 years, the 2017 Metro Manila Film Festival top-grosser Gandarrapido: The Revenger Squad with Vice Ganda and Daniel Padilla. This earned for her the award Phenomenal Box-Office Star along with her two co-leads, from the Guillermo Mendoza Memorial Scholarship Foundation's 49th Box Office Entertainment Awards.
In March 2018, she headlined the romantic comedy My Perfect You opposite Gerald Anderson, and her performance was well-received by both the critics and the public.
The next item on her bucket list? Become a Bond girl.
She told PEP.ph (Philippine Entertainment Portal) last March, "Hindi ko pa naman nakakalimutan that other big dream that I have. Hindi pa rin nawawala 'yong Bond girl, nakabantay nga ako do'n, e."
Knowing Pia's go-getter attitude, it won't be a surprise once she shares the screen with the next James Bond.
National Treasure: Joanna Ampil
Joanna Ampil has been earning raves abroad and proudly showing that the Filipino talent is on a par with the world's best performers.
Indeed, she is a prized talent we are truly proud of.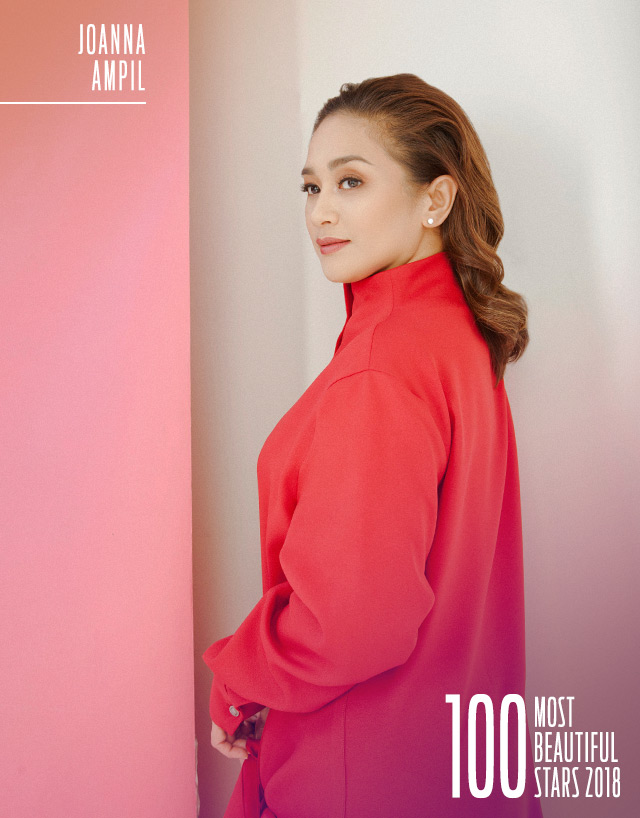 In 1993, Joanna followed our other national treasure, Lea Salonga, to play the tragic heroine Kim in the hit musical Miss Saigon.
Four years earlier, the then 17-year-old Lea opened the Cameron Macintosh musical on West End, with Monique Wilson alternating for the title role.
Just as Lea continues to flourish as an award-winning theater artist in London and on Broadway, Joanna has gone on to build an illustrious theater career on West End.
She earned kudos, bravos, and standing ovations for playing iconic roles: Mary Magdalene in Jesus Christ Superstar, Fantine in Les Miserables, and Grizabella in Cats, to name a few.
And now, thanks to her show of bravura as Candida in the film version of Nick Joaquin's classic theater piece, Ang Larawan, Joanna is finally getting the attention of her compatriots in her homeland.
She's been on a roll in the acting derby after the release of Ang Larawan at the 2017 Metro Manila Film Festival, where the Loy Arcenas-directed entry won Best Picture.
She copped the Best Actress award at that MMFF season and in the following year's Gawad Pasado.
Also in 2018, she was named Most Promising Actress by the Box Office Entertainment Awards and Best New Actress by the PMPC Star Awards.
Just last June, she won Best Actress at the Gawad Urian.
Joanna will be with the international touring show of Cats until October, but hopes to do more local projects in film and on TV.
We learned a few things more about Joanna, naughty girl in this Q&A:
What is the one trait that makes you feel good about yourself?
"I'm never fazed by all these because I feel that it can easily come and go, so I come in and I enjoy it, that's for sure.
"And I embrace it, but I know what's real also, and I make sure that I keep check of, you know, things like that, like, I stay grounded."
Is there something you have always wanted to do but have not done yet?
"My dream is to play the piano. I did take lessons, but I was not patient enough, so I really regret that.
"I just wish I could because I'm such a musical person, you know, it would be so amazing if I could just accompany myself.
"And if I could read notes because I can't. I can't read notes. I just do everything by ear. I just listen."
What's the most mischievous thing that you've ever done in your life so far?
"My gosh! Should I really say this? Hahaha!
"Okay, you mean onstage or life in general? No, I'm such a good girl.
"Wait, I can't think of one on top of my head... Most mischievous?
"Oh, there's one. When I vandalized a wall, which is part of the set.
"I was amongst guys, we were all part of the cast, and we started carving up our names on the brick.
"The embarrassing thing is, I was the only girl. And, of course, we wrote our names, so they caught us... We had to pay for it, for the repair.
"And I also like to... I don't do it now, but in my early days in theater, I would, you know, because doing eight shows a week can get monotonous, and I remember certain roles that I played, such as Mary Magdalene in Jesus Christ Superstar or Fantine in Les Mis.
"I had a lot of time onstage, so I would sometimes do things to my face, like different makeup, and then going onstage looking like that.
"And then I made everyone laugh... which is actually very, very unprofessional."
Naughty, naughty! Are there more?
"I forgot a scene. The entire scene, yes. I was so jetlagged. I was in my dressing room, and I was asleep.
"I fell asleep during interval, and I didn't wake up until I heard the music, and that woke me up, and that made me panic.
"This is in Jesus Christ Superstar. I was supposed to do Peter's denial scene, and the guy playing Peter did the entire scene by himself and sang all my lines.
"He saved the day, but, wow, I was told off so badly."
Tell us more about the actress who can save the day.
"You always try to improvise, and it's always fun to do that because you develop a skill as an actor to make it like an adventure.
"Theater is an adventure because it's live. So you have to be ready with, you know, whatever is gonna happen onstage.
"You always have a Plan B in your head, and, yeah, it's happened before. I just had to alter some certain lines to make it work when the set isn't there, or things like that."