Accidental Star
A lot has been said about Atom Araullo since he first attracted attention as one of the kid-reporters in the magazine TV show, 5 and Up, which concluded in 2002.
And even when he was not on TV, in the early 2000s, his name would still come up every so often in conversations, mostly between high school and college students and on online chat groups.
Throughout most of his life, he was known to a number of Filipinos.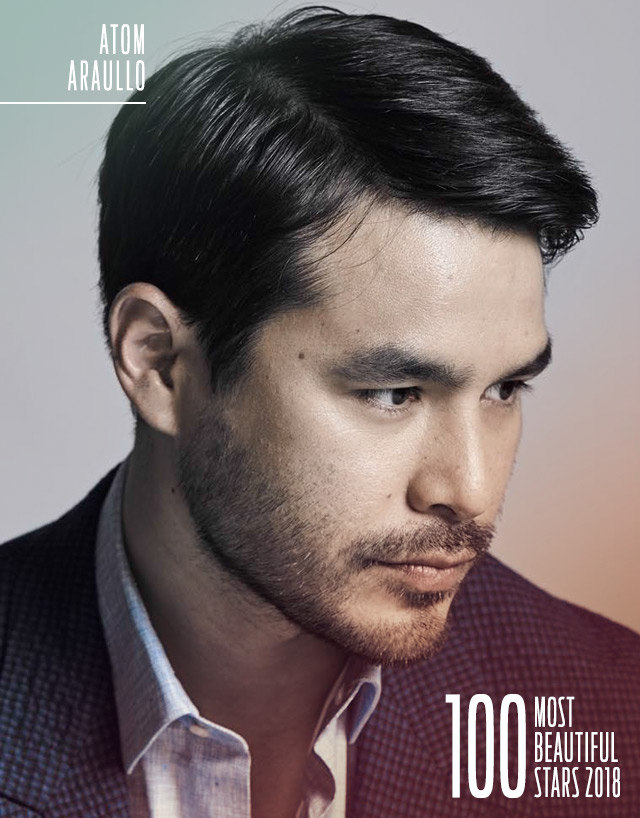 After finishing college at the University of the Philippines, Diliman, Quezon City, he pursued journalism, and was seen on different media for most of his career.
But the public has never really known him, what he does during his free time, his hobbies, his life.
It's not surprising, though, this level of mystery that shrouds him.
He was, after all, not an artista. He was not an actor—until recently.
In May 2018, the movie Citizen Jake, director Mike de Leon's comeback film after an 18-year hiatus, was screened in local cinemas. It starred Atom Araullo.
The movie made headlines for the controversies that surrounded its production (made public by the Mike-Atom feud) and the relevant and strong issues the story itself tackled.
But hold your thoughts on those—they are not the news anyway. This is the 100 Most Beautiful Stars, and if we had to delve into the issues that hounded the people on this list and use those to define their stardom, the word count would only pile up.
So let us just lay down the facts.
For more than a decade, Atom ran after stories and did his job as a journalist. For a reminder of his works, Esquire.ph wrote the article, "A Brief Defense of Atom Araullo, Journalist."
He is also charming to many people—although charm is subjective, it is impossible to ignore the considerable number of citizens, at least on social media, raving about his looks.
He has a degree in Applied Physics.
He was a field reporter, was a TV host for a morning show, attends social events once in a while, and is currently making and hosting documentaries—one of which, Warmer, bagged two awards at the New York Festivals Awards for international TV programs and films.
Recently, he starred in his first-ever film, playing the titular character no less.
In the aforementioned Mike-Atom feud, Atom made one statement where he wrote, "All I can say is that I have never made any claims about the quality of my output or my stature in the media industry. To do so would be futile and obscene.
"I just aim to do my best like everyone else, always acknowledging that one continues to learn and improve every day. I'll leave it to the public to appraise the value of my work, accumulated over a decade of being a journalist."
The mystery is beginning to unravel, whether the mysterious guy likes it or not. There are truths, rumors, opinions, and assumptions surrounding Atom Araullo and his work.
You, the reader, the public, be the appraiser. He has given you permission to be one.
Diamonds in the Rough
The movie world is teeming with talent, and every now and then, it produces gifted players who, given more time and experience, eventually become outstanding actors.
Abra and Chai Fonacier, who co-starred in Respeto, hailed as Best Picture at the 2017 Cinemalaya Independent Film Festival, are two perfect examples.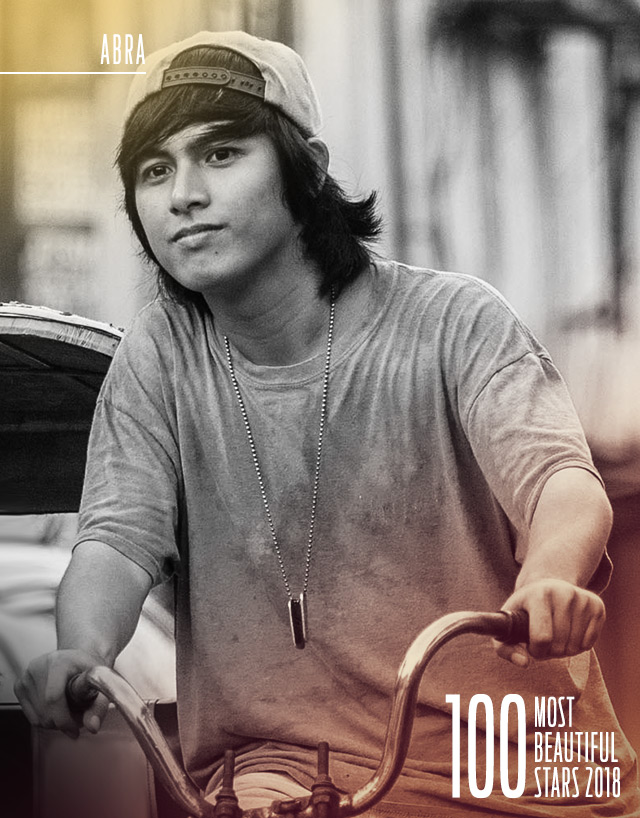 Abra—who was born Raymond Abracosa 27 years ago and started getting attention as a rapper with the release of his single "Gayuma" in 2012—won Best Actor at the recent 41st Gawad Urian for his spot-on portrayal of Respeto's lead character, Hendrix.
The rapper-turned-actor did not only look convincingly youthful as the teenager Hendrix, but most importantly embodied the aspirations, anger, and defiance of a rapper wannabe trapped in the squalor of poverty and sociopolitical system.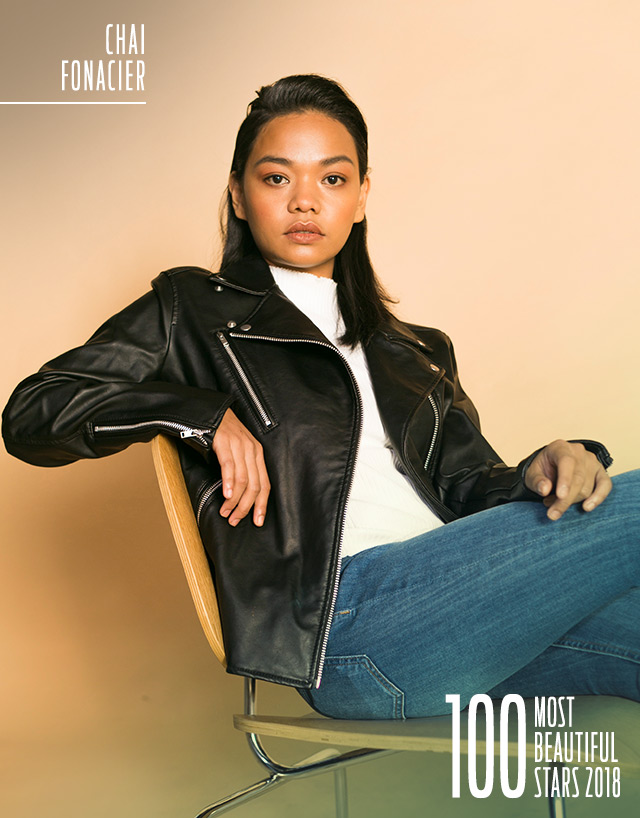 Chai, on the other, played Hendrix's friend, Betchai, likewise aimless and seemingly hopeless because she's poor and marginalized.
The petite performer, who was born and raised in Cagayan de Oro City, but also considers Cebu City home, just moved to Manila last year.
A year before the release of Respeto, Chai, who's a graduate of the reality TV competition Pinoy Dream Academy, turned in memorable work in two other indie movies, Patay na si Hesus and Pauwi Na.
Chai discovered her love for performing early on.
"I think I've always had an interest in performing ever since I was a kid," she said in an email interview with PEP.ph (Philippine Entertainment Portal).
Young Chai joined theater groups and created stories with friends along the way.
She continued, "I was eventually introduced to dramatic improv and for a few years my friends and I did once-a-month shows in cafés where 30 people meant full house.
"Around late 2014, I went full time on more creative endeavors, and I worked with Cebuano filmmakers who were either doing their thesis films or doing feature films from grants they've received."
She appeared in Kenneth Dagatan's Sanctissima, Remton Zuasola's SWAP and Ara Chawdhury's Miss Bulalacao.
In Patay na si Hesus, a Cebuano dark-comedy film about a family who goes on a road trip to attend a funeral, Chai played transman Jude. Her portrayal earned her a Best Supporting Actress trophy from the 35th Luna Awards.
Chai recalled about getting the role, "I auditioned for Patay na si Hesus, eyeing either Jude or Vera.
"I bagged the Vera role and was preparing for it when I got a call saying the role had been scrapped because well, the multicab was too small for another character.
"For a split second I thought, 'No film for you, Chai,' but they followed up with, 'We want you to play Jude instead.'"
The role required Chai to have short hair, and she didn't hesitate to snip her locks. "I dove in and had my hair cut, because the other option they offered was a wig and I didn't want Jude to possibly look ridiculous."
As for Respeto, Chai said she was asked to send in an audition video. "I think they saw my work for Patay na si Hesus.
"Long story short, I was flown in for the shoot, we finished it by June, went back home to Cebu and started contemplating on moving to the capital."
Chai said it was the impact of these films that helped her decide to move.
"Honestly it took a while before I realized how huge the films I'd worked in actually were–not necessarily in the big-box-office-hit sense, but there is a kind of hugeness to them.
"They did prompt me to make that move to Manila in pursuit of more stories, and uprooting oneself from home is a life-changing thing to go through."
Now that she's fully-immersed in the industry, Chai noted, "I guess what I find most proud of now is that when someone asks me what I do, I no longer have to say 'I do art on the side.'"
Asked what she did with her first salary, she answered, "Subsistence. Personal upkeep."
Not looking like the cookie-cutter stars in showbiz today, Chai understands why she might stand out in the crowd, but not for positive reasons. Her curly locks, morena skin, and petite frame is a stark contrast to actresses with straight, long hair, fair complexion, and long legs.
But Chai pays this no mind. She said, "I get it that people at times find me strange, but I don't exactly know what or why, seeing that I feel quite normal most days."
With regard to her current and upcoming projects, Chai is in two films: one featuring the McLisse love team of McCoy de Leon and Elisse Joson, directed by JP Habac; and the other co-starring with Edgar Allan Guzman, titled Pinay Beauty and directed by Jay Abello.
She's also part of the upcoming ABS-CBN TV series Halik, with Sam Milby and Yen Santos, as well as the Cignal digital series Born Beautiful, with Martin del Rosario.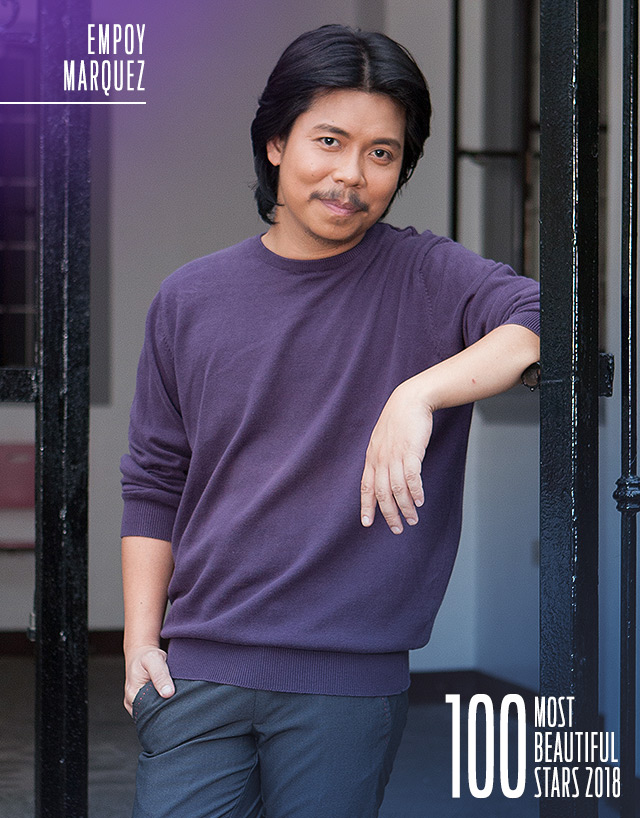 New Pogi
He may not be drop dead gorgeous, but without killer good looks and six-pack abs, Empoy Marquez titillated moviegoers in the 2017 sleeper indie hit, Kita Kita.
Surely, pairing the beautiful and talented Alessandra de Rossi with the peculiarly charming funny man, was a stroke of genius—they won hearts.
The movie, apart from setting new box office record, has earned for Empoy the tag: New Pogi.
The quirky chemistry between Empoy and Alessandra also spiced up ABS-CBN's prime-time TV series, Since I Found You.
The comedian, born Julius Erman Ramos Marquez in Baliuag town in Bulacan and nicknamed after the 1977 Nino Muhlach starrer Tahan Na Empoy, knew early on that humor was his strongest suit.
He used humor to get through a tough life—seeing his parents separate, selling peanuts to neighbors, collecting payment for his mother's direct-selling wares, working at a convenience store, dropping out of college, and going through a series of auditions for a TV show.
He finally passed the auditions and eventually won, in 2003, the Mister Suave contest in the noontime show Magandang Tanghali, Bayan.
The Mister Suave TV segment, which was inspired by the Parokya ni Edgar song with the same title, was turned into a movie that year with Vhong Navarro in the title role, and Empoy was given a part.
From there, Empoy was cast as an actor in some ABS-CBN shows and various movies, as well as a TV host in a few TV5 programs.
And then he was elevated to leading man status via the Spring Films production, Kita Kita.
"Nagulat ako," he said in the October 2017 issue of YES! magazine, which featured Empoy and his home in his hometown in Bulacan.
"Kasi ang daming artista, di ba? Ang daming komedyante. Bakit ako yong napili nila?
"Yon pala, karapat-dapat pala na magkaroon ng pinakaguwapong ano ngayon, leading man. Parang it's time na. Hehe, biro lang."
In fact, Empoy has been called The Millennial Leading Man.
"Nakakapanibago madinig sa tenga, pero nakakatuwang pakinggan," he said. "Maraming salamat sa kanila, kung gano'n po yong tingin nila sa akin."
He admitted, though, that his looks made him feel self-conscious.
"Pag haharap ako sa salamin dati, mas tingin ko, ako yong pinakapogi sa loob ng classroom. Pero no'ng nakita ko yong mga kaklase ko, 'tapos hindi ako kinuhang escort, umiyak ako no'n."
He laughed, but hastened to add, "Pero totohanan yon. First year high school ako."
Showing his serious side, Empoy said comedians generally lead reclusive and lonely lives off-cam.
"Para sa akin po, totoo talaga siya," he said. "Kasi, based on my experience, gano'n talaga. 'Yan yong parang seryoso yong…
"Ang nakikita lang ng mga tao sa entablado o kaya sa harap ng camera is etong tao, personalidad na ito. Pero out of camera, hindi nila alam kung ano yong bawat problema.
"Actually, hindi lang naman mga komedyante. Lahat halos ng tao, meron. Pero mostly siguro komedyante, gano'n.
"Kasi yong mga komedyante, do'n nila natatakpan yong kalungkutan kapag nagpapatawa sila."