Whether they tackle starring or supporting roles, these stars light up the big and small screen with their sterling performances.
Sid Lucero, Dennis Trillo, Carlo Aquino, Alessandra de Rossi, and Iza Calzado are first-rate actors who win the nod of critics.
They are admired by their fans for the high quality they bring to their craft more than the glamor of their profession.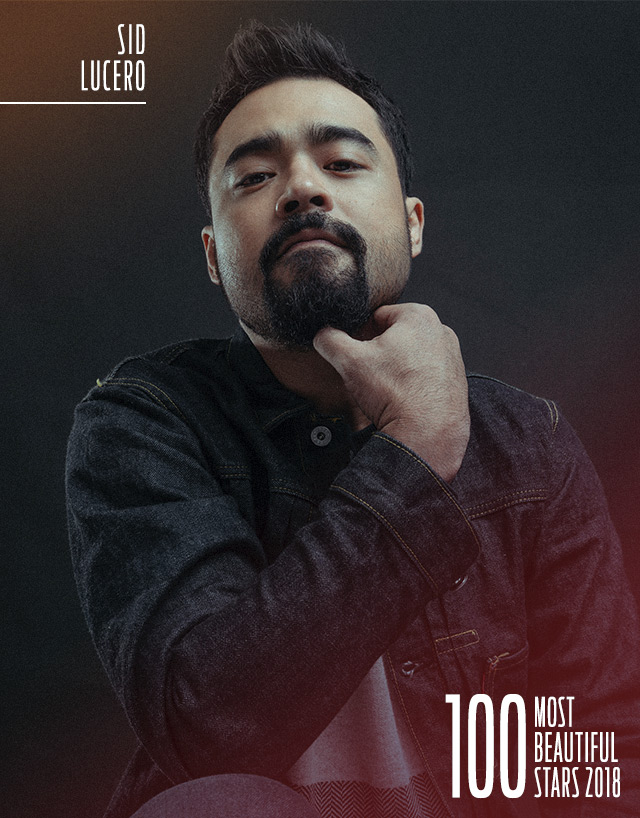 Sid, whose real name is Timothy Mark Pimentel Eigenmann, comes from the famous Eigenmann clan in showbiz.
His grandparents Eddie Mesa and Rosemarie Gil, his late dad Mark Gil, his uncle Michael de Mesa, and his aunt Cherie Gil are all seasoned actors.
Equally known for their acting prowess are his siblings Gabby, Andi, and Max Eigenmann.
His cousins are brothers Ryan, in demand as character actor, and Geoff Eigenmann, whose recent comeback on television has been well-received.
Sid's mother, Bing Pimentel, was also an actress besides being a fashion model in the late 1980s.
The ruggedly handsome actor has won the Best Actor award here and abroad—from Gawad Urian in 2008 for the prison drama Selda and in 2011 for the gay love story Muli, at the Thessaloniki Film Festival in 2008 also for Selda, and at the L.A. Comedy Film Festival and Screenplay Competition in 2016 for the black comedy Toto.
Sid has just concluded his role as a bad guy in FPJ's Ang Probinsyano.
He was so compelling in his portrayal of the villainous Major Manolo Catindig that at one time he was asked accusingly by Justine Samson, the eight-year-old star of the indie flick Balangiga: Howling Wilderness: "Bakit gusto mong patayin si Cardo?"
As everyone knows, Coco Martin is Cardo in the show.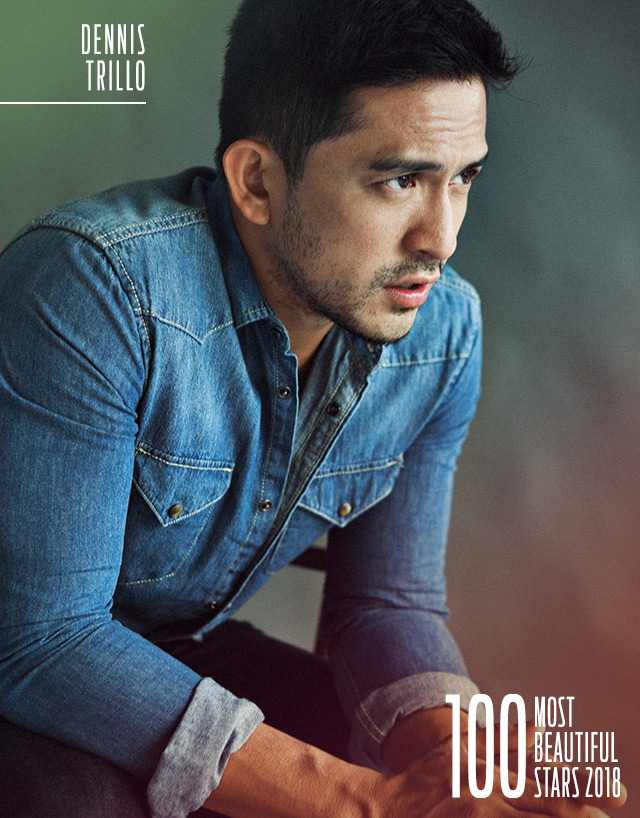 Dennis Trillo, on the other hand, has no showbiz connections.
His father, Abelardo Leslie Ho, is a Filipino-Chinese businessman and his mother, Florita Florencio-Ho, is a homemaker.
Born Abelardo Dennis Ho, the good-looking actor was taking up International Studies in Miriam College in Quezon City when he was spotted by a talent scout for television commercials.
In 2000, he began appearing in ABS-CBN shows.
A few years later, he moved to GMA-7, which gave him his big break in the 2004 hit fantasy series Mulawin.
It was also in 2004 when Dennis tackled his breakthrough role as a transgender who fell in love with a Japanese soldier in the wartime drama Aishite Imasu 1941: Mahal Kita.
The movie scored for him several acting awards from FAMAS, the Film Academy of the Philippines, and Young Critics Circle Philippines, among others.
He has since been doing more complex and challenging characters.
On TV, he played a gay paramour in My Husband's Lover and a selfless family man in My Faithful Husband.
In movies, he was a vigilante in The Janitor and a religious leader in Felix Manalo.
Dennis recently wrapped up work on the TV romcom The One That Got Away, and is set to star in the gritty action-drama flick On the Job 2.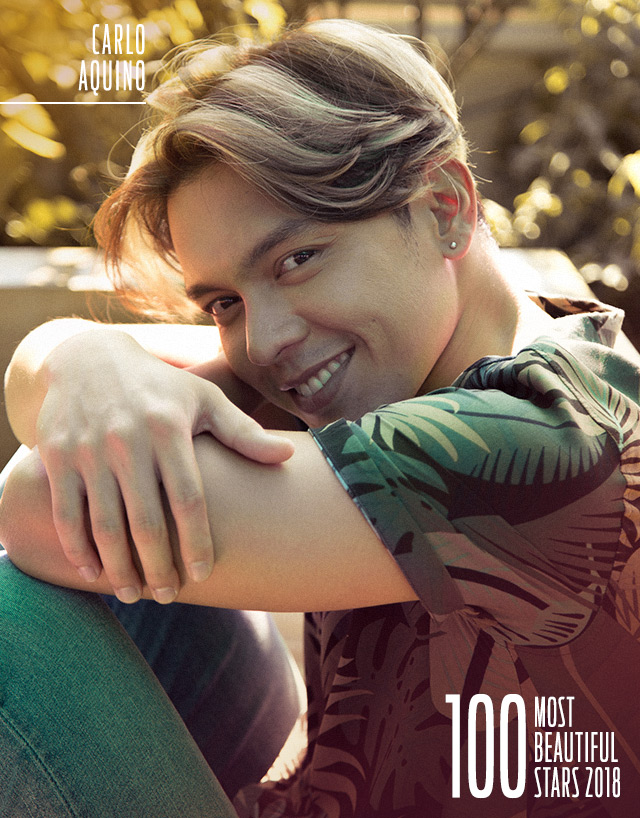 Both Carlo Aquino and Alessandra de Rossi started in showbiz as child prodigies.
Now in their early 30s, Carlo and Alex continue to shine in every character they give life to on TV and in film, both in mainstream and indie productions.
Carlo's talent showed early in his unforgettable confrontation scene with the Star For All Seasons, Vilma Santos, in the 1998 movie Bata, Bata, Paano Ka Ginawa?
Still looking youthful, Carlo is enjoying the success of his recent movies, Bar Boys and Meet Me in St. Gallen.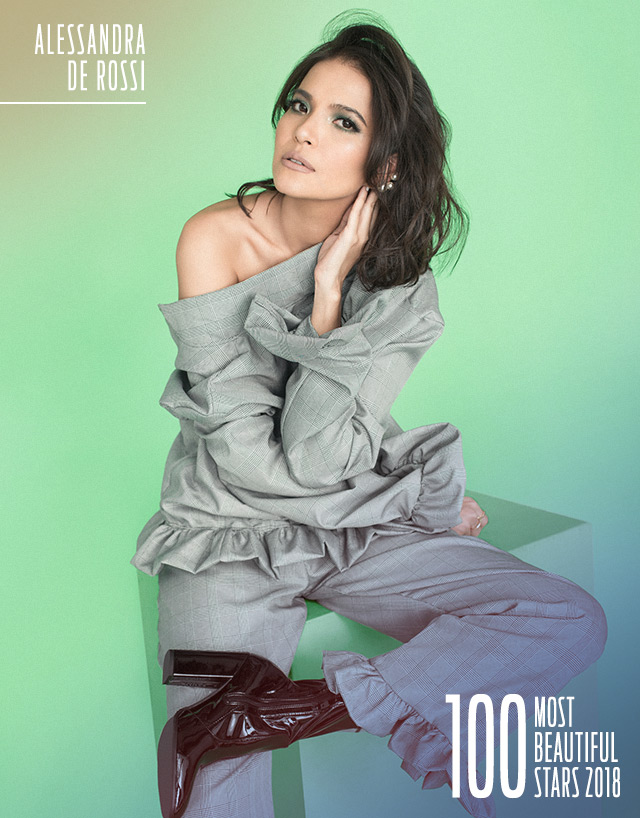 Alessandra, nicknamed Alex, showed superb acting skills in a string of dramatic movies in the early 2000s: Hubog, Azucena, and Mga Munting Tinig.
After playing the female lead in the 2017 sleeper hit Kita Kita, Alex tried her hand in scriptwriting.
She penned the anatomy of a broken relationship in 12, in which she also played one of the two characters.
The Filipino-Italian stunner currently charms TV audiences in the light romantic series, Since I Found You.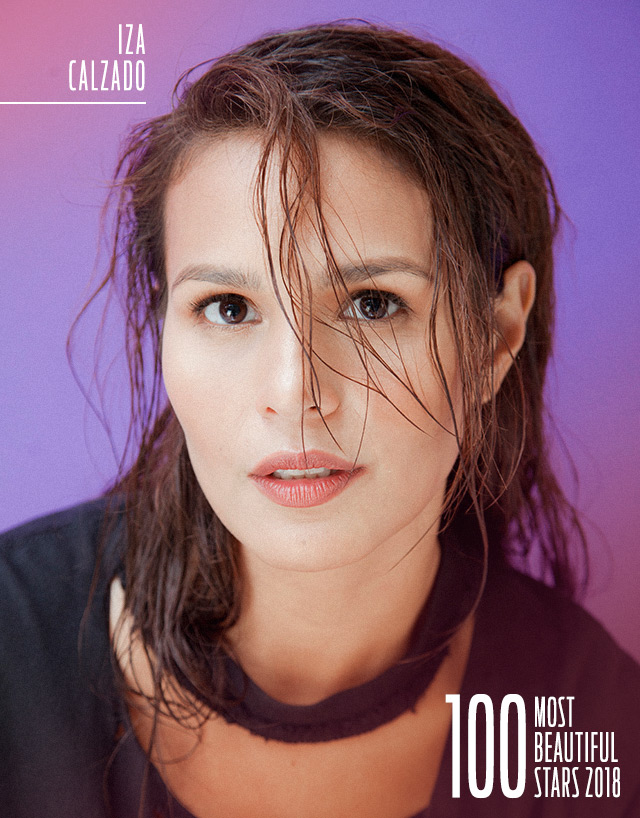 Finally, the lovely Iza Calzado.
She established early on in her career her substance as an actress who could capture the attention of a beguiled audience to her acting—away from her beautiful face.
She demonstrated her immense acting talent in Bliss (2017), directed by Jerrold Tarog, which won for her the Best Actress award at the 12th Osaka Asian Film Festival in Japan, and in Milan (2004), which gave her the Gawad Urian for Best Supporting Actress.
Ditto with her other movies: Sigaw (2004) and its Hollywood remake, The Echo (2008), Barber's Tales (2013), and Starting Over Again (2014).
Next on her plate is Sa Pagitan ng Dito at Doon, an entry in this year's Cinemalaya Independent Film Festival, in which she plays a lesbian mother.
On television, she gave remarkable performances in the series Encantadia (2005), Impostora (2007), Beauty Queen (2010), and A Love to Last (2017).
Iza is part of Sang'gre Productions, a business venture with her Encantandia co-stars Karylle, Diana Zubiri, and Sunshine Dizon.
She is also a co-founder of She Talks Asia, a women empowerment platform, along with similarly accomplished women—Sarah Meier, Lynn Pinugu, and Vicky Herrera.
Iza, whose full name is Maria Izadora Ussher Calzado, gets candid in this Q&A:
If you could change your name, what would it be and why?
"If I were to change my name—my screen name—I wish I'd used Izadora, and just that. No! Actually, I want the Calzado because I love my dad [the late dancer, choreographer, and TV director Lito Calzado].
"I really love my name. I don't think I'll change it. Although I do like another name—yeah, Emmanuelle. Because there was an erotica book before called Emmanuelle, and my mother had a copy of it.
"I feel it's such a strong, sensual name. A powerful woman's name, and it can be a man's name.
"But I do love Izadora more than Emmanuelle, so I wouldn't change Izadora for Emmanuelle.
"I love the name Izadora, I want to name [my future] daughter Isadora—with an S. Mas bagay ang S sa Wintle [the surname of her fiancé, Ben].
"And it's supposed to be S because I'm named after Isadora Duncan [the American dancer hailed as the 'Mother of Mother Dance']."
What's the one skill you wish you had?
"Play a musical instrument. Specifically? Honestly, if I could sing as well as Adele, that would be a great skill, right?
"Parang wouldn't you want to sing as good as that? Di ba? Or Beyonce.
"Sa local, KZ Tandingan. Gustung gusto ko ang boses niya.
"And, of course, Ms. Lea Salonga and Ms. Regine Velasquez.
"If it were a musical instrument—apart from being able to sing—I would say... I love guitarists, but I wouldn't want to say a guitarist.
"I'd say drums. I'm just associating it to what I could possibly do. But any musical instrument.
"Huwag lang tambourine lang naman. But, you know, something that can be another way to express my emotions."
What profession have you always admired?
"Well, to be honest, if it's the profession that I've always admired, I've always wanted to be an artista as a child.
"However, I've also admired those who volunteer in war-torn countries, who go to places that are difficult.
"I feel na parang it's so selfless. It's so hard.
"I've gone so many changes in my life before na parang I just want to pack my bags. Ganon na lang, mamumundok ako. Pupunta na lang ako. Ayoko na, ayoko na.
"At least doon, simple ang buhay. Patas ang mga tao. Yong ganon, parang nakakakita ka ng injustice.
"Ang hirap, e, pero, di ba, you get caught up in your own... Bili ka ng sapatos, ng ganyan, and then you realized medyo too much yata ang lifestyle ko ngayon.
"But then, what do you do? Wala, sometimes when you think about it, it makes me feel so bad that the world is not equal for everybody.
"So, yeah, bilib na bilib ako sa mga volunteers who put their lives at risk or leave everything behind to do good for other people.
"I think it's amazing. It's very Angelina Jolie, charot!
"I love people who do humanitarian efforts. Maybe that's why I'm so happy right now and fulfilled with She Talks Asia."